·
The Admin from... Nowhere!
Please join me in heartily congratulating our FMOM for July, Talntdmrgreen! Josh, its been an absolute pleasure to get to know you better, as I'm sure our members will agree!
Name:
Josh
Join date:
2/16/2011
Member number:
55615
Whats the story behind your screen name?
Most folks think the name is 'Tainted' Mr Green...it's actually Talented Mr Green. The name stuck from my freshman year in college, when I was big into writing. I had been a High School newspaper editor, and to this day have a hard time keeping things brief. I just write and write. In college I took a few 'creative' writing classes, and was told by my first professor that as a Freshman, I was a bit too ambitious for a 300 level writing class, so I was determined to prove him wrong. One of our primary assignments was to draw the name of a random object from a hat, and write a factual, but creative story about it. I drew a pickle. The name of my story was 'The Talented Mr. Green' (play on words from the 1999 movie, The Talented Mr Ripley).
My professor actually published the story in our college paper, and it eventually won me some scholarship funds at the national level. My screen name was born!
What city, and state, do you live in?
Dorr, Michigan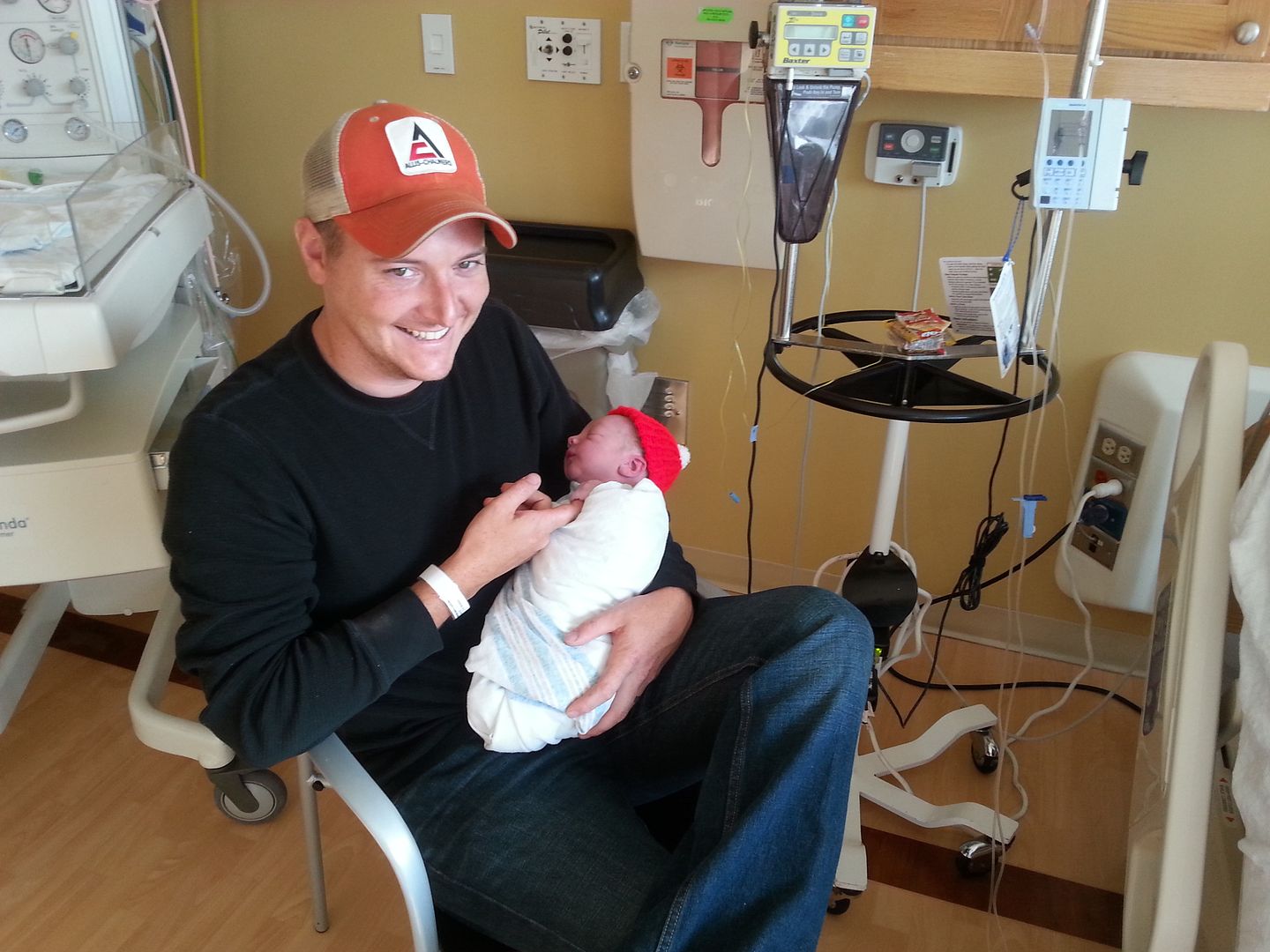 Are you married?
Yes.
If so, your wife's name and how many years you've been married?
Nicole (Nikki) and I have been married for 6 wonderful years, after dating for 7 years. We have made each other better people, having taken turns disappointing and delighting each other, and are in a great place today....life is so much better than I could ever have imagined, because we each make sure to consider the other person first, each day. She's become very 'accepting' about my addiction, and has even begun to embrace it, and attend shows with me. Of course, there are always joy rides!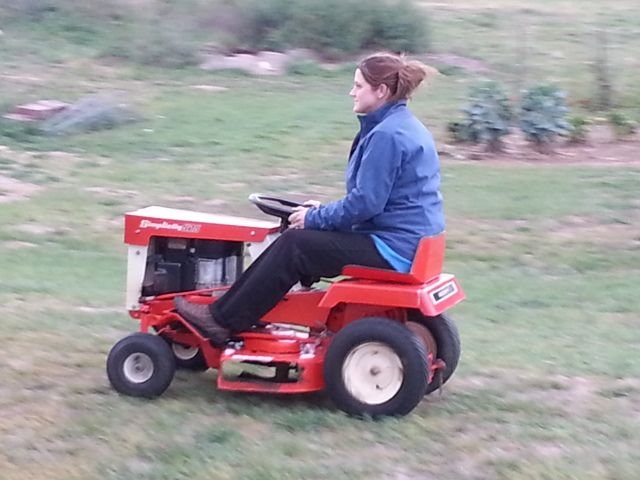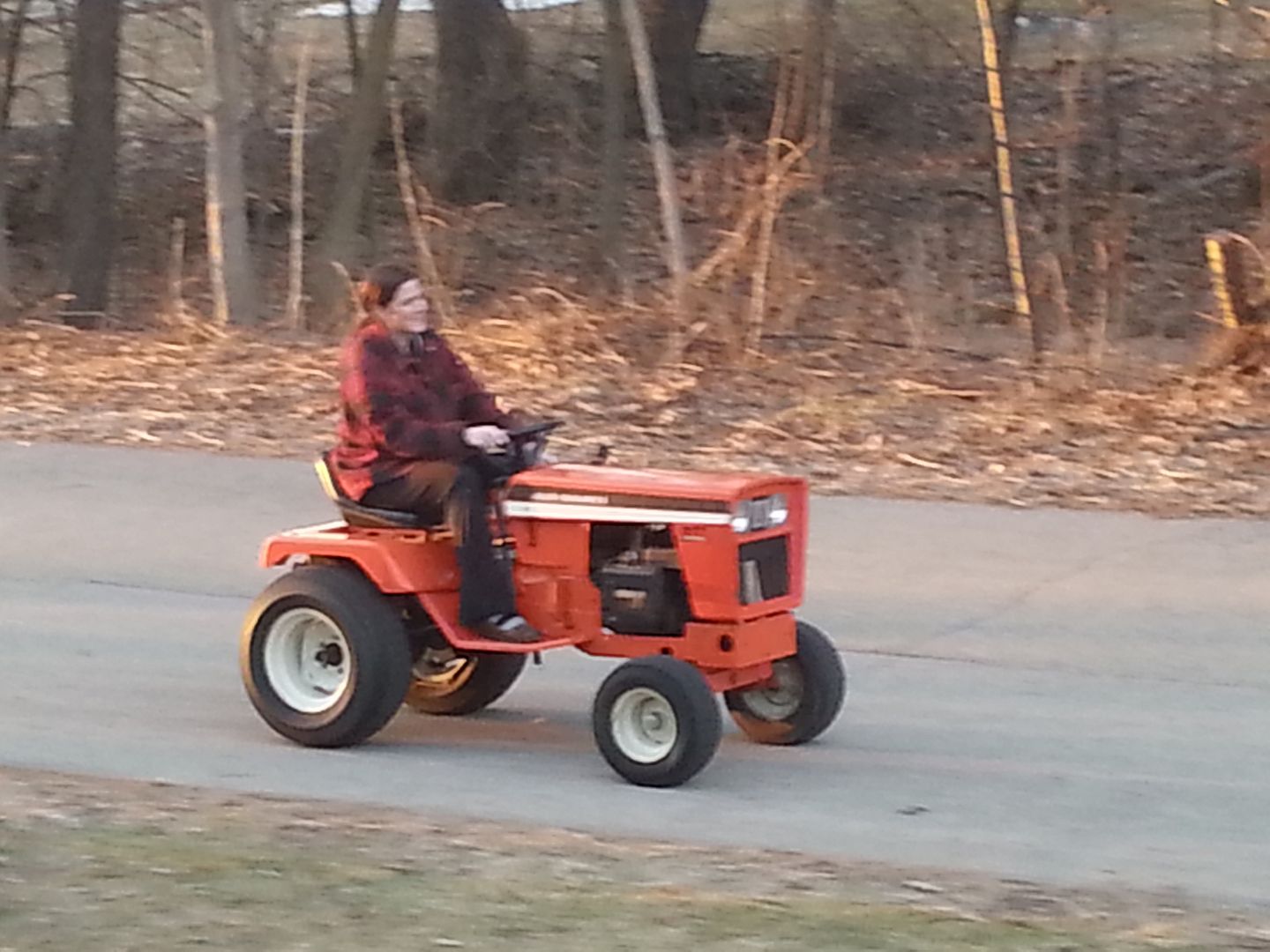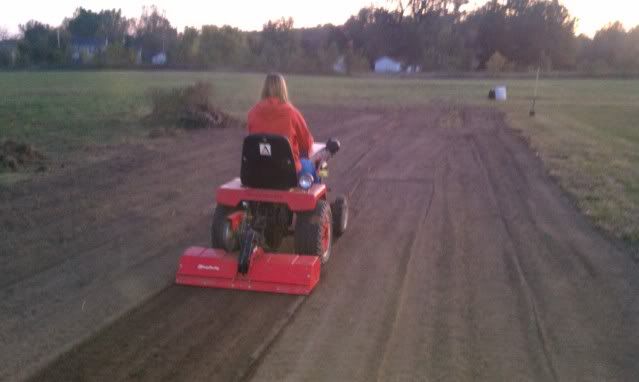 Do you have any children?
I have two wonderful boys...my Little Buddies, and Shop Hands. =]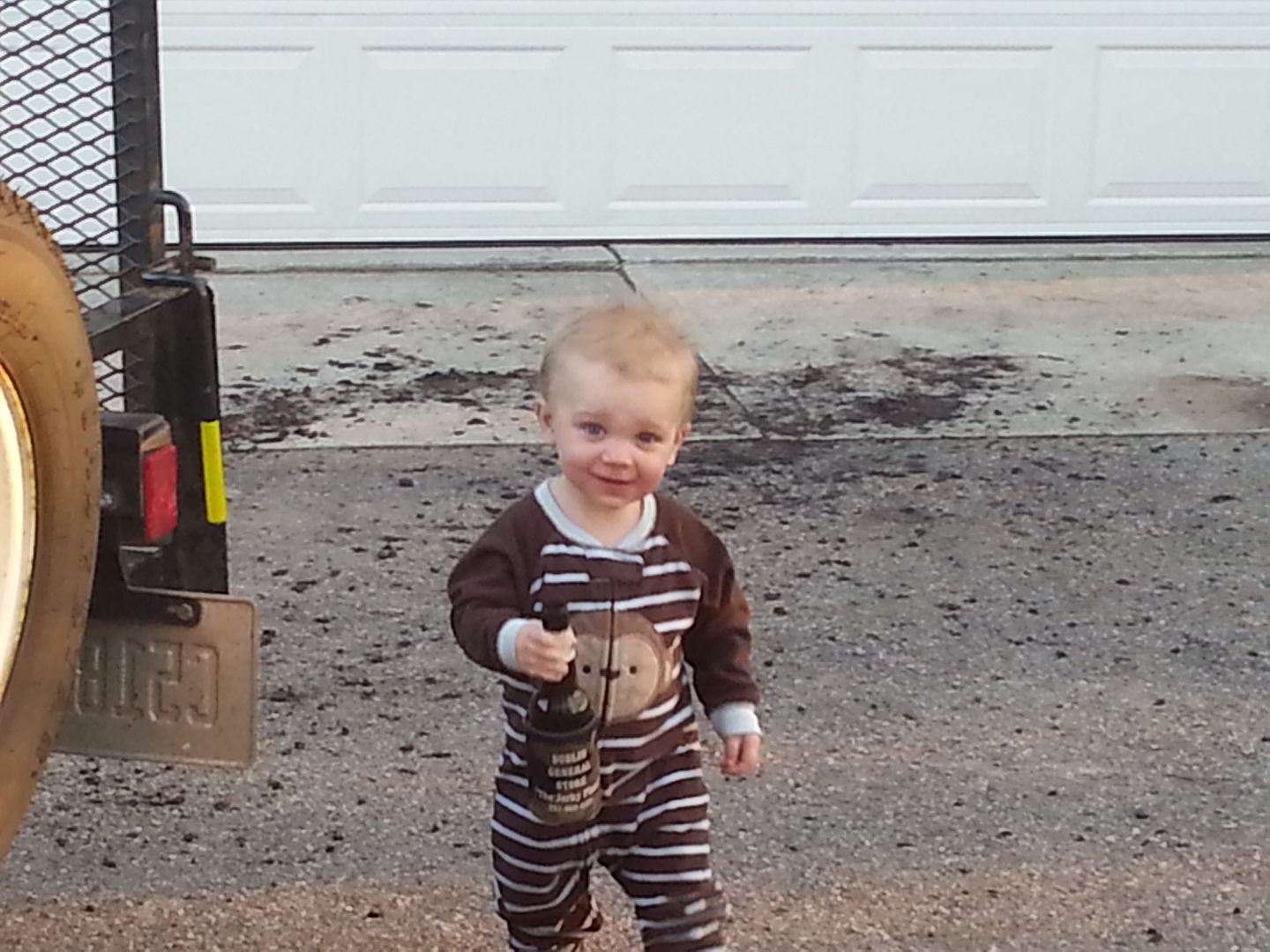 If so, please give their names, and respective ages:
Dominic is 19 months old, and his little brother is the ripe old age of 10 days! We are stacking them up like cordwood!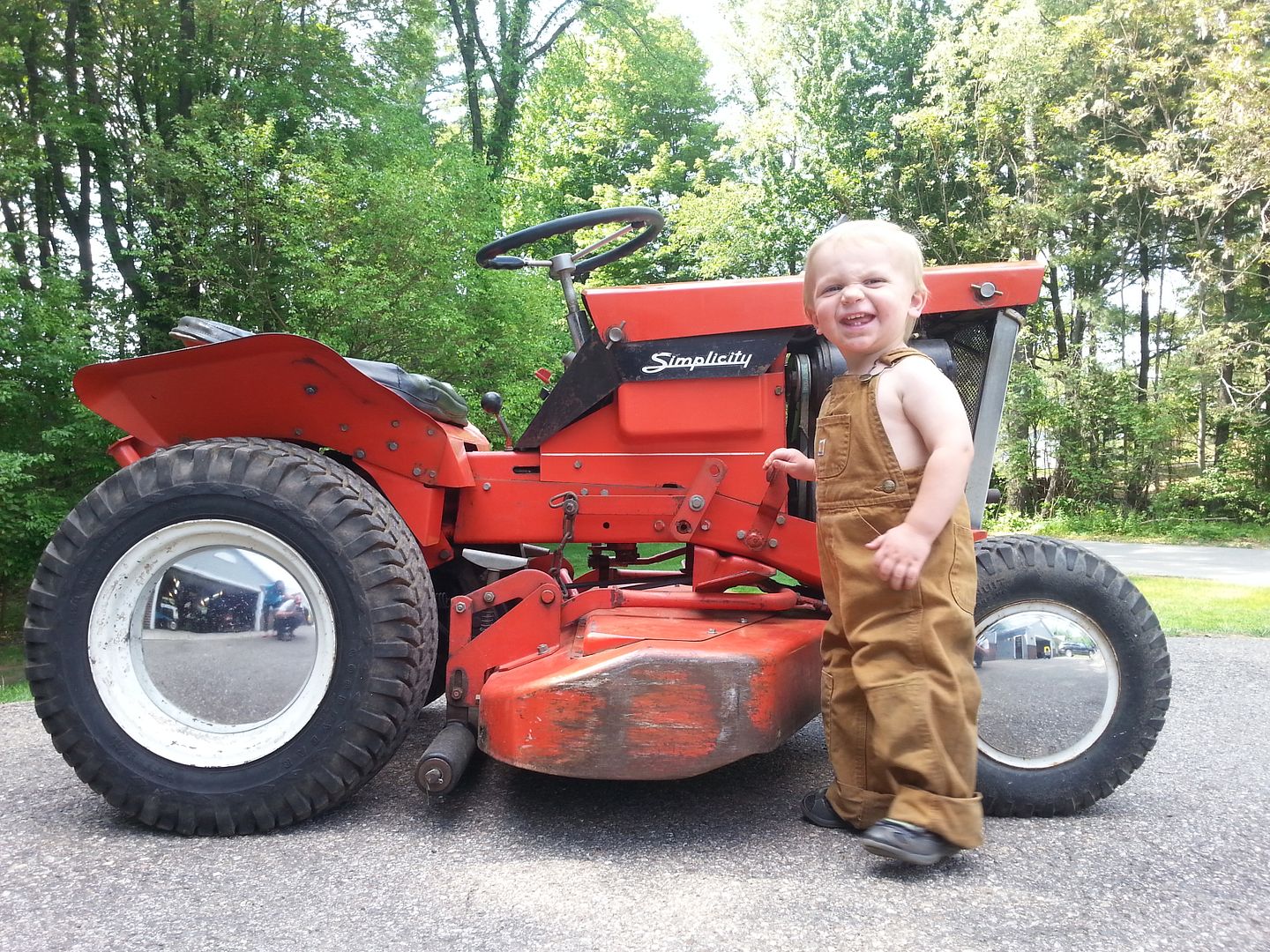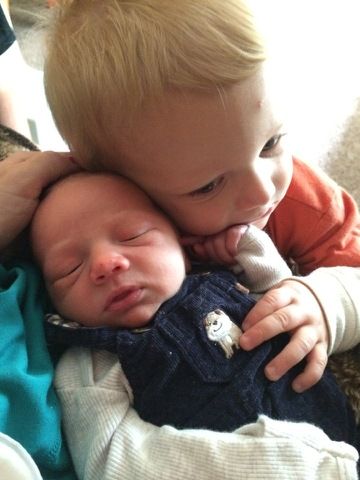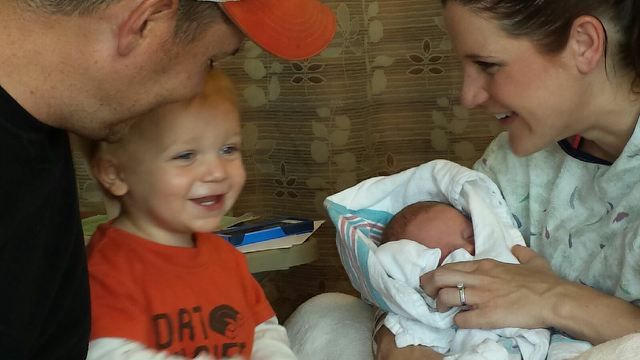 What do you do to earn a living?
By keeping Momma happy! Really though, I have found a great career for a large food service distributor. I need greasy hands to stay happy, but my version of a desk job suits me better than I could have thought. I enjoy what I do. Best of all, it fuels my desire to get out in the shop and wrench when I get home!
How old are you?
31, and amazed how fast I go there!
Military service?
No...I was drawn toward Army as High School wrapped up, as my Grandfather was an orphan who volunteered for duty in WWII, becoming a Tech Sergeant, and later a 21 year veteran. I admired him more than anyone else in this world. Despite all of his amazing stories, from an early age he urged me to shy away from that path, very much wanting me to be the first in the family to attend college. I'm very proud I did, but my very first week as a college freshman, 9-11 happened and a silent regret that I had not joined my classmates who served overseas, grew inside me. I look at life now and that regret has passed, but deeply regard our servicemen as heroes, having grown up with a man of the utmost integrity, forged by the Army, and dreading any more funerals with Honor Guard.
How did you come to join MTF?
I'm not real sure I remember! I'm always all over the internet, and came into MTF looking for info on tractors outside my normal focus, which is Simplicity and Allis Chalmers garden tractors.
What are your favorite forums and why?
I spend most of my time in the Simplicity/Allis Chalmers forum. I enjoy the conversations about the machines I have experience with, and am ALWAYS looking to learn something new. I also check the Classifieds frequently, and peek into the L&GT Roundtable and L&GT Accessories forums. There are many neat projects and collaborations there, that give me insight into other brands and folks' fabrication abilities.
What do you like most about MTF?
The folks here just play nice...the overall feeling is welcoming and helpful. Folks with 3 dozen tractors and 40 years of working in the shop, can chat with someone who has yet to even own a machine, and has never put a wrench to a problem, as though they are neighbors, and without judgement. People can learn here and feel good doing it.
Please list your tractors and/or equipment:
Oh boy...I cannot begin to recall everything I have had, but here is a snapshot of the shop today:
'72 Homelite T-16H (built by Allis Chalmers), '68 AC B-110, '69 AC B-208 Super, '65 AC Big Ten with factory loader (restored), '63 AC B-1 with NOS factory forklift, '64 Montgomery Wards Squire 9 (built by Simplicity, restored), '59 Simplicity Wonderboy 700, Swisher Big Mow, '64 Wards Squire 6 (Simplicity), '73 Homlite T-8 (Allis Chalmers), '74 Homlite CT-10 (Simplicity), '68 Simplicity Serf 525, '53 Kalamazoo Xpediter mini fork truck, '37 Wards Culti-Mower (very first GT built by Simplicity), '65 Wards Squire 10 (Simplicity), early '60's National 400 series 30" riding reel mower, late '50's Wards Aristocrat (built by Porter Cable), '84 AC 917H, '84 Simplicity 7790 diesel with power steering, '64 Simplicity Landlord (X3), '68 Simplicity 2110, '69 Simplicity 3112H, '98 Massey Ferguson 2818H, '97 Simplicity Sunstar 18, '88 Deutz Allis 1920H, 2003 Simplicity Legacy with facotry loader, 2003 AGCO 2025 with hard cab, dozens of attachments for aforementioned tractors.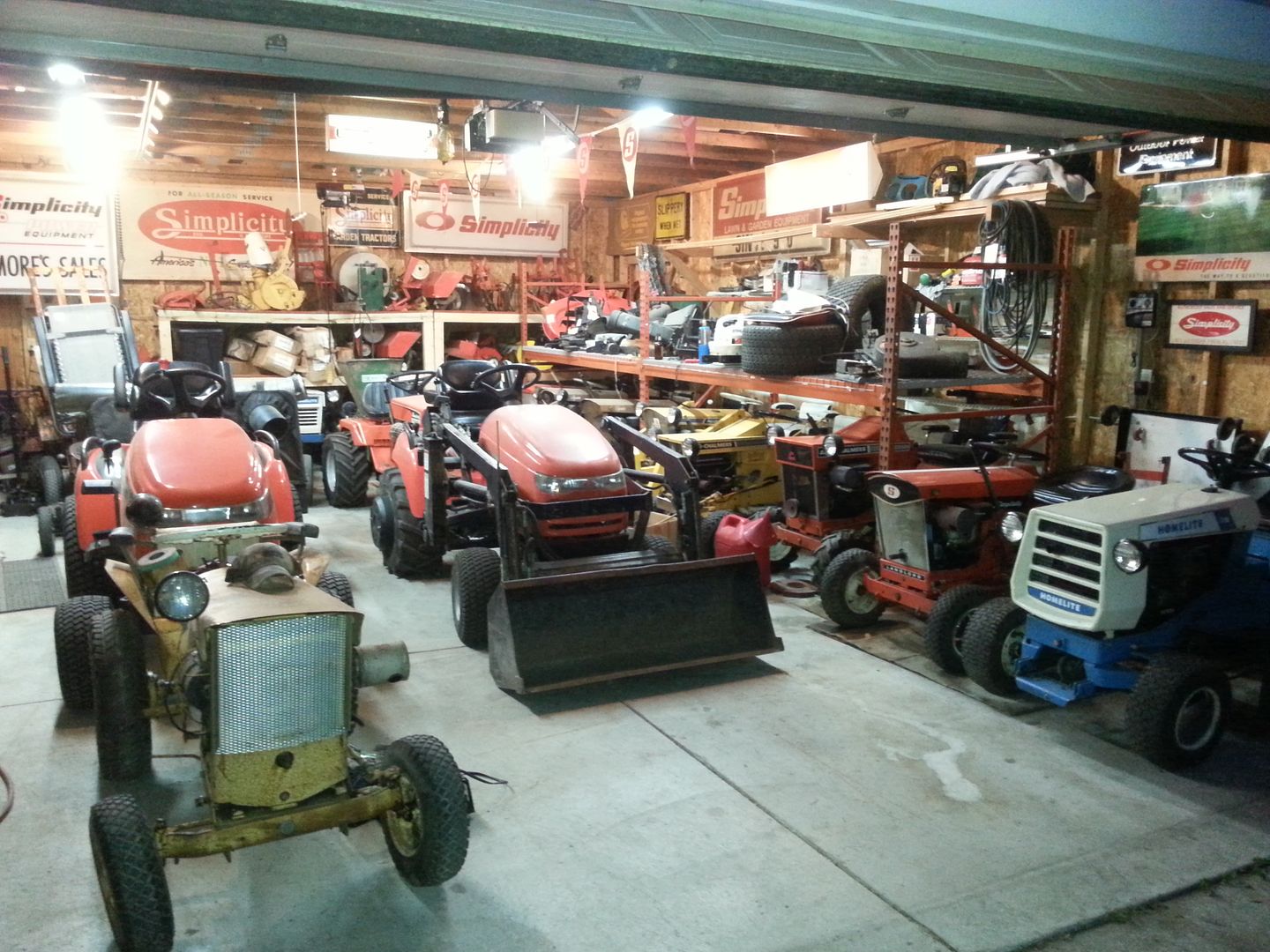 Favorite tractor or piece of equipment and why?
My favorite will have to be my first...it ignited my passion in the old iron. It is a 1968 Allis Chalmers B-110, and was purchased new by my Grandfather. It was semi-retired most of my childhood, and was always that 'old mower' in the back of the barn. When I was 15, Grandpa decided to 'restore' it in AC orange. He preferred that color vs the factory yellow, as his tractors on the farm were always orange, and he told me 'An Allis needs to be Orange!'. I helped him convert his woodshop into a workshop and eventually, a spray booth. We disassembled the tractor, stripped it by hand and repainted it in AC orange. He was diagnosed with lung cancer about 9-10 months later, and passed away quickly. The tractor went back into retirement. When I bought my first house nearly 10 years later, my Grandmother gave it to me to cut grass. I kinda hated it for a while...it smoked like a chimney and I didn't have much of a 'lawn' to mow as it was, so a lack of watering allowed me to avoid getting headaches from sucking in all the smokey fumes while mowing. That first winter with the house and tractor was a big turning point for me...I wanted to push snow vs shovel it. My Grandfather had always told me tall tales of the various attachments that AC made for his old mower, and I was determined to find a snowplow. As soon as I hit the net to look for info on one, a new world opened up to me! I've been on the internet every day since, looking for and talking about these tractors and their accessories! =] I've had a sort of personal goal to find one of each attachment and accessory offered for that old mower, and have done pretty well in my search. I can't keep them all...I make room for what I can and will use, and pass other items on. And of course, the B-110 has made a dozens of friends in the shop! (and that smokey Briggs...well, it was a stuck choke!)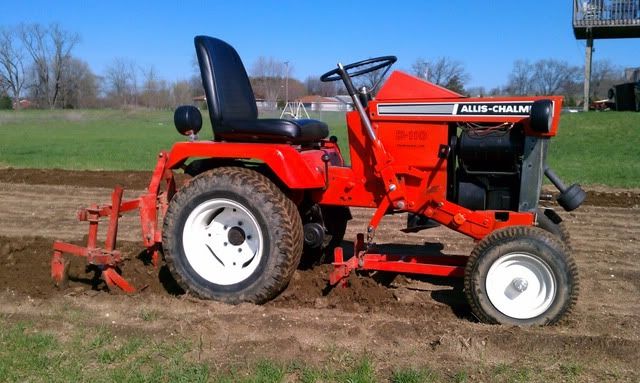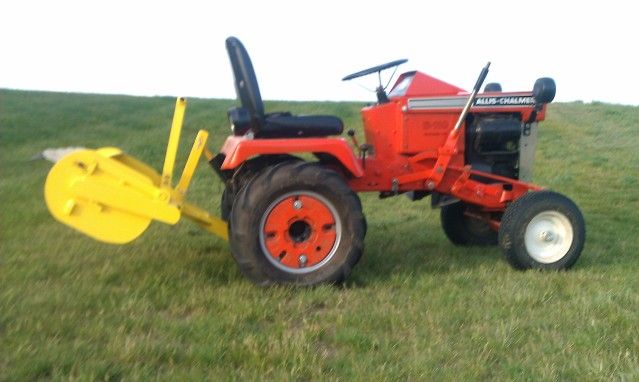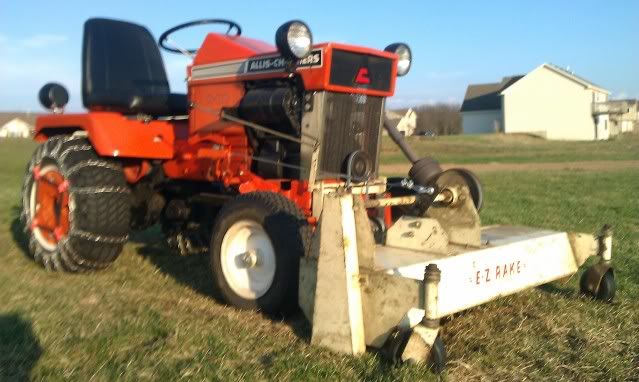 Is there a tractor or piece of equipment you'd love to own someday?
I would love to own an Allis Chalmers G, and a 190XT III.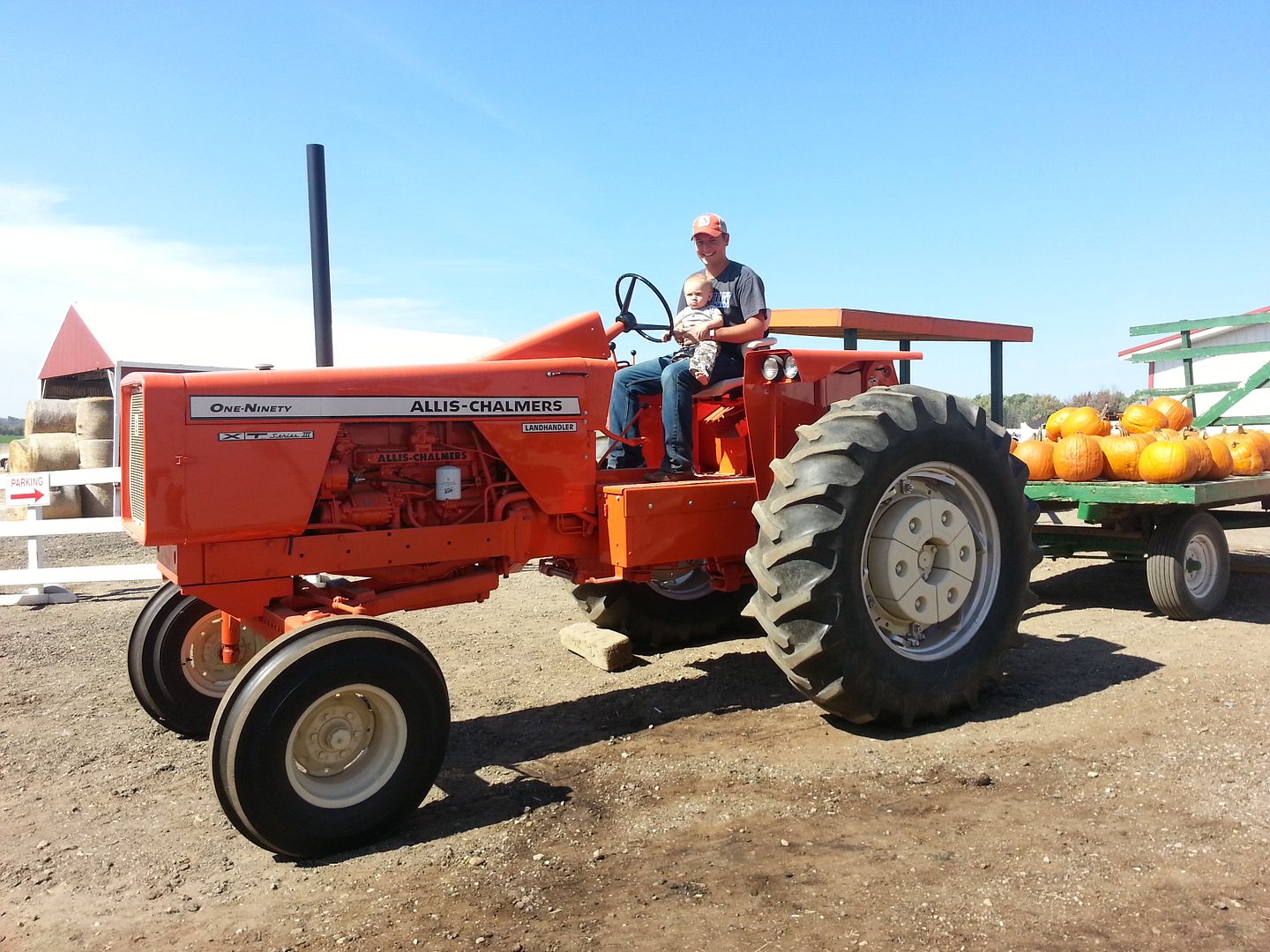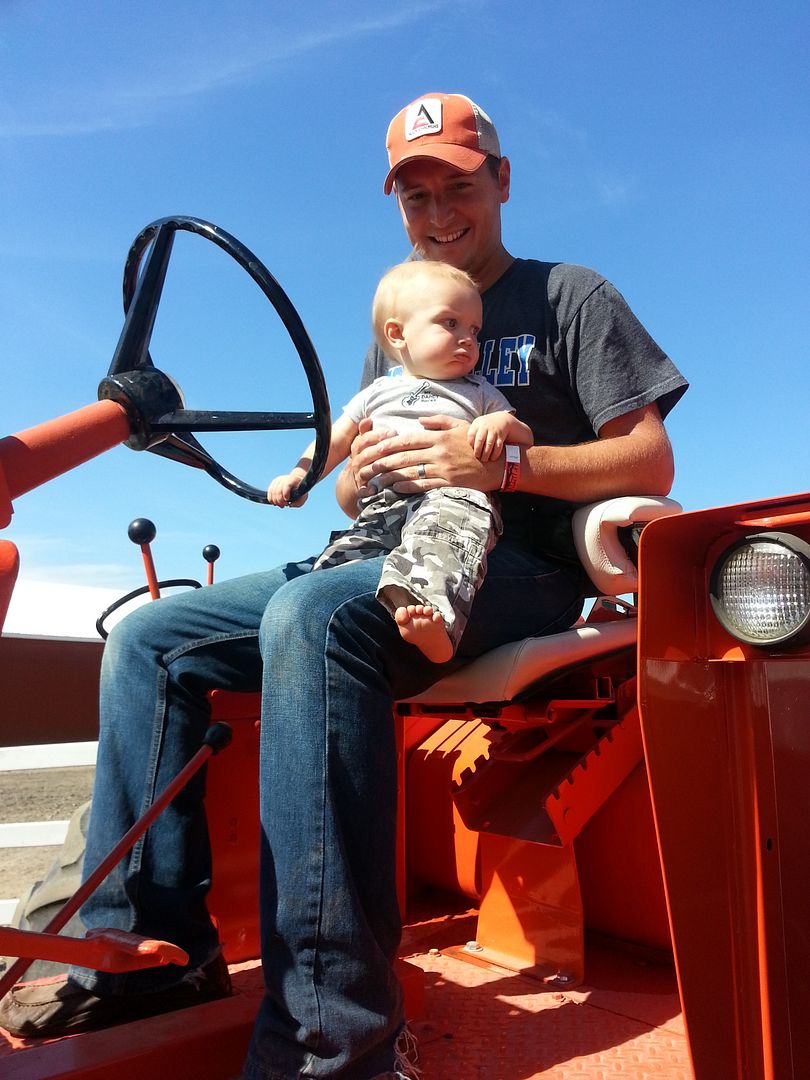 Tell us some of the tasks you use your tractors and/or equipment for?
Most of my annual hours are spend clearing snow...second to that, mowing both lawn and rough cutting the outer perimeter of our place. I love to till, pull a plow, cultivate and especially love to run the Sweepster for any reason I can find. My loaders get used constantly.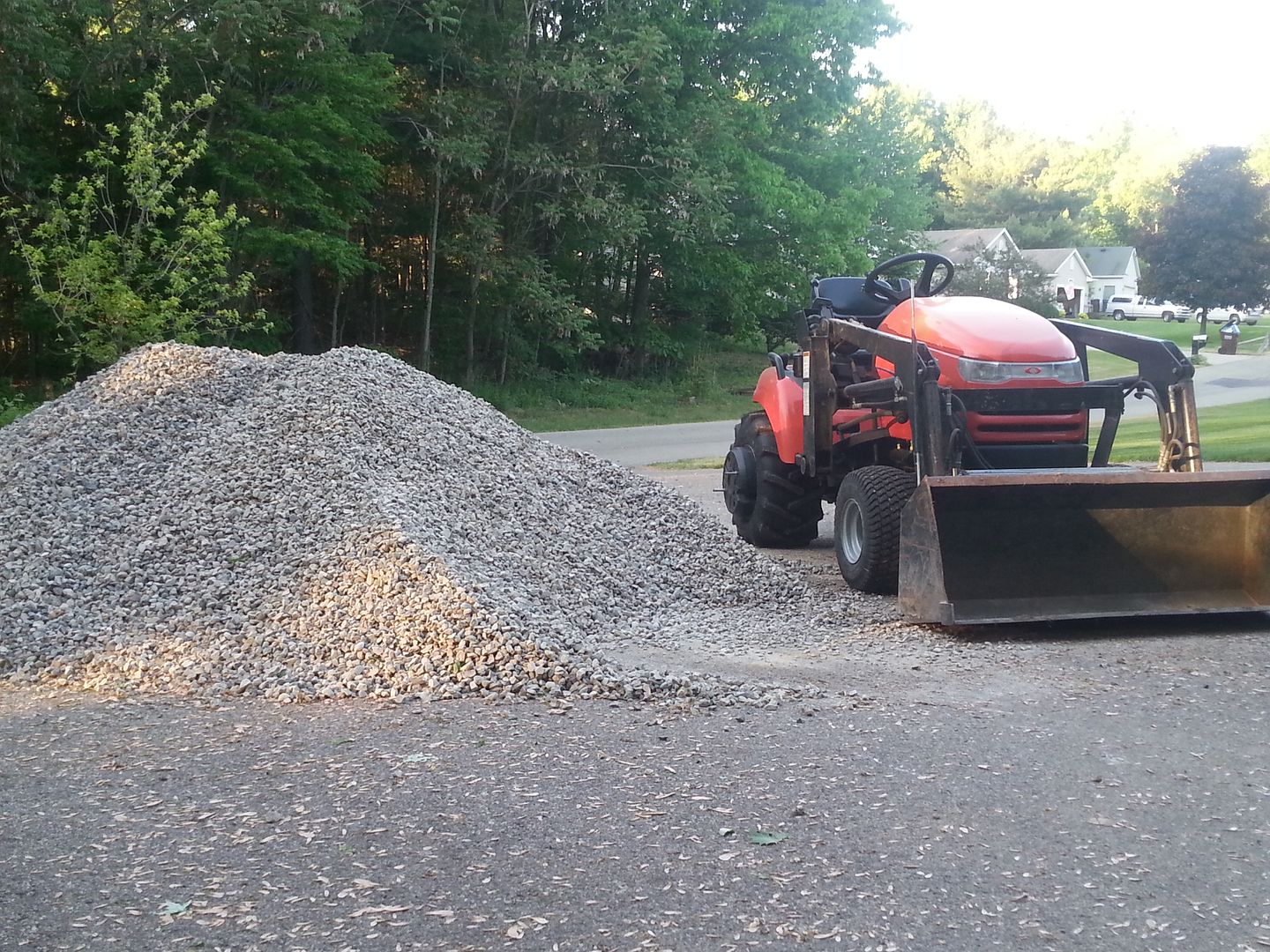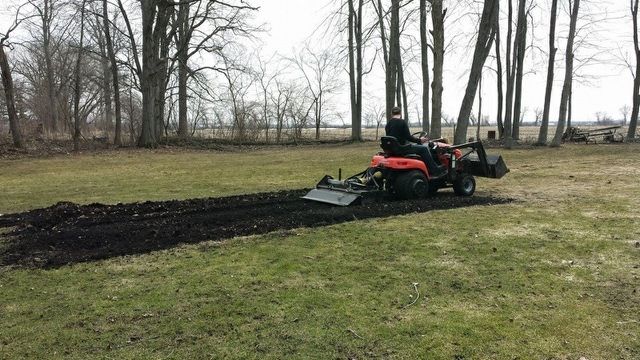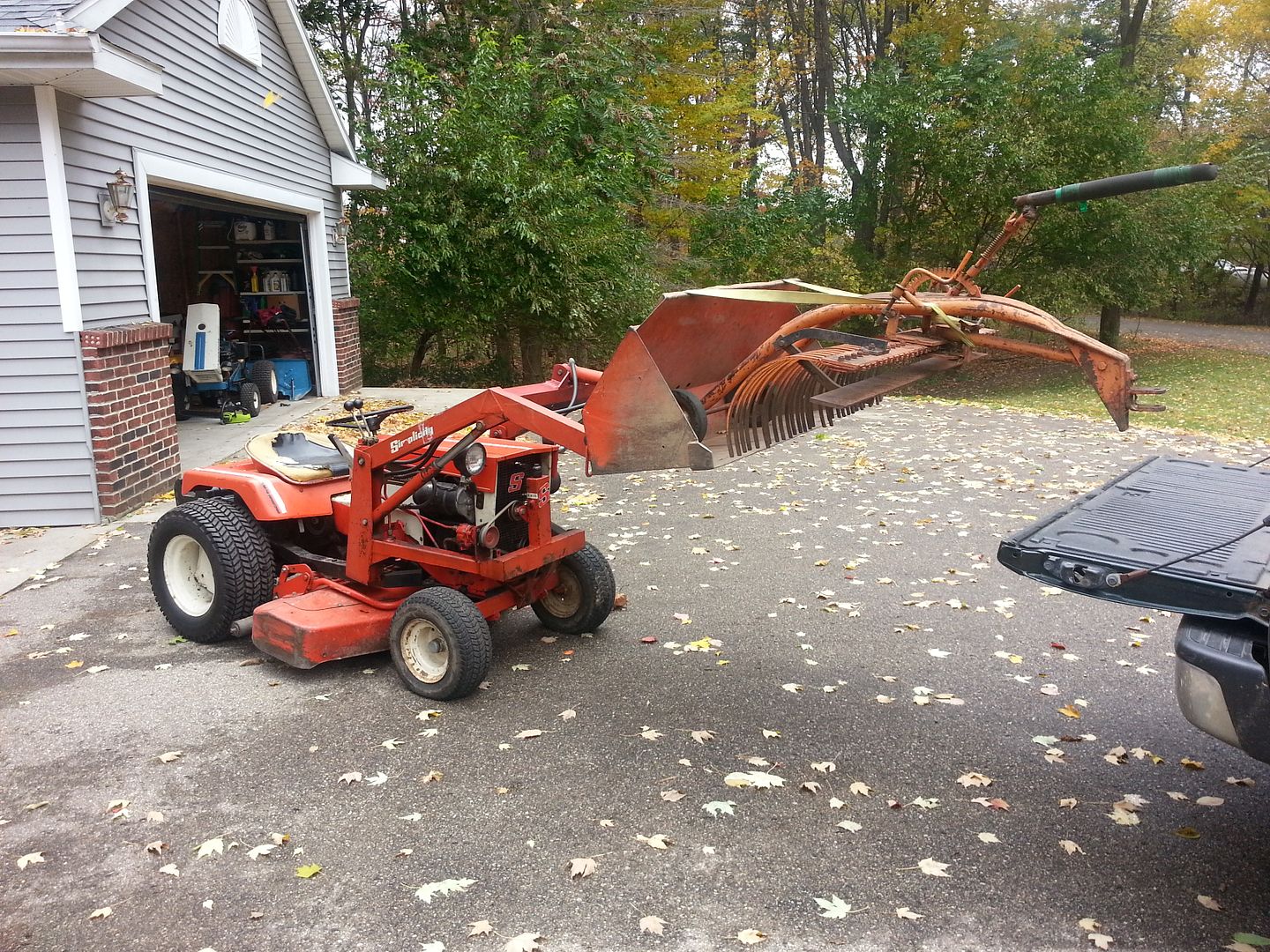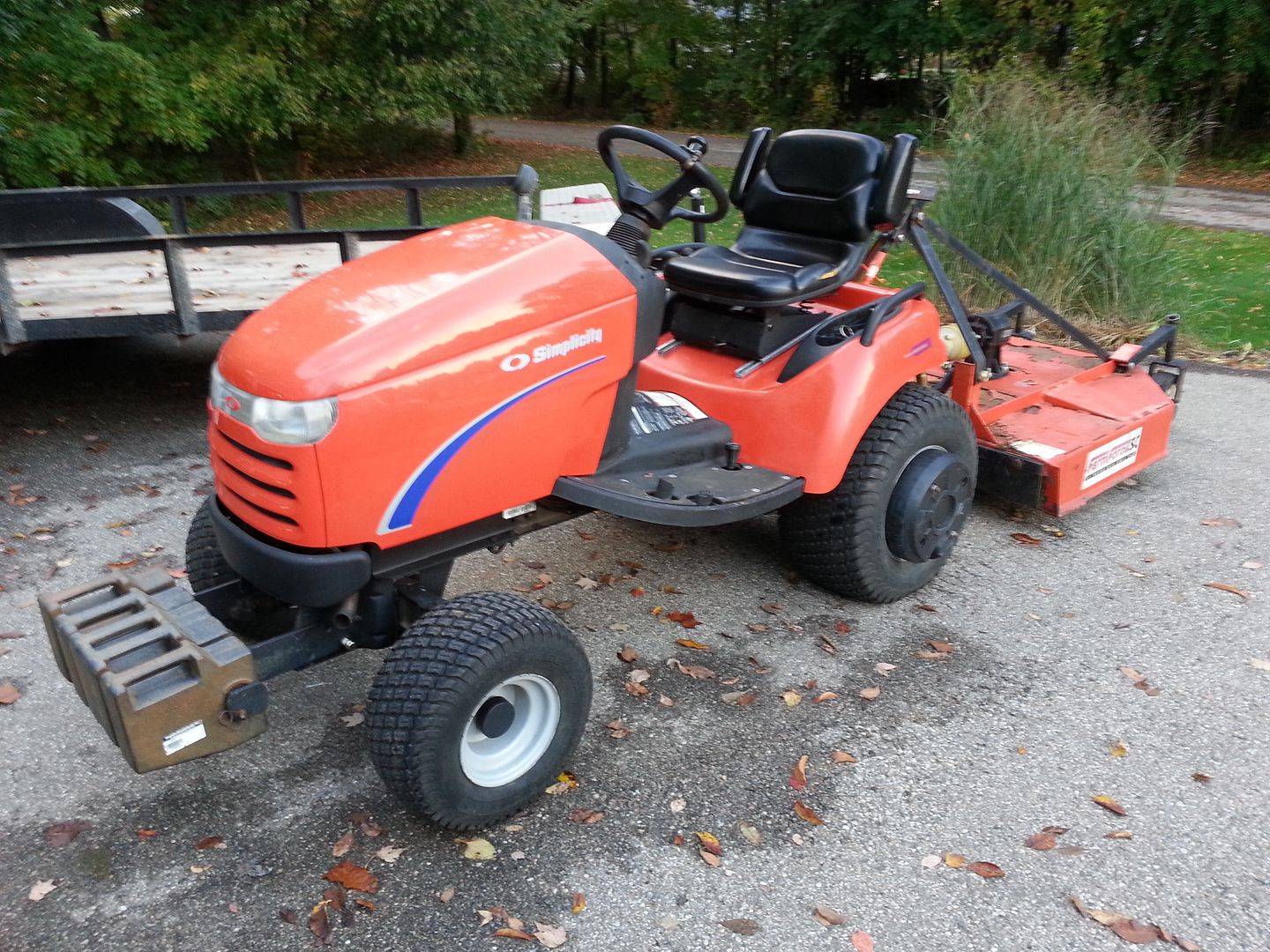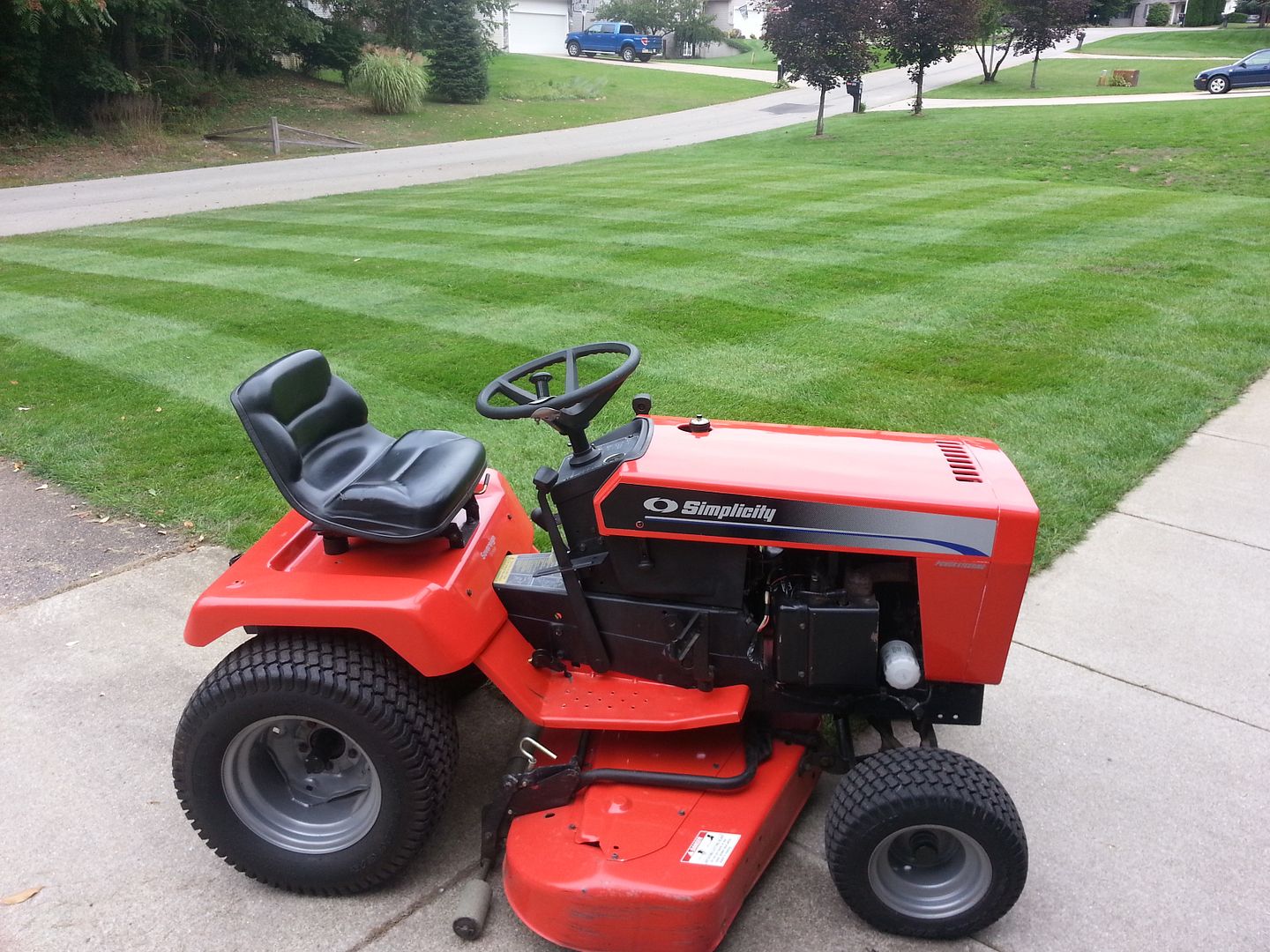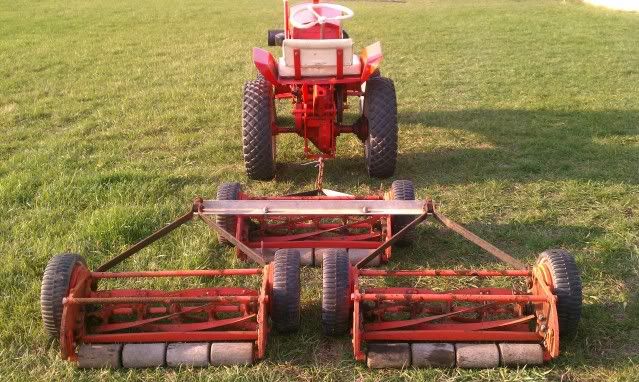 Could you describe your property for us?
We live on 2 acres, mostly wooded. The woodlot is low and I have been working on drainage and setting up some trails that are traversable after rains. The house sits about 9 feet above the woodlot, and so I have a couple pretty steep slopes away from the house to mow. The road is private, so I maintain along the road, where it is wooded and previously overgrown. I also keep a section of the township bike path clear in the winter, and free of debris with the broom.
Is there something you'd love to build or restore someday?
I've restored several GT's and have a couple more, mention above, in line for work. I would love to restore an old wooden boat some day. I've never had one, but love being on the water, and while old iron is great, there's just something gorgeous about teak and brass!
Most memorable tractor moment?
I was contacted by a member here at MTF, regarding my search for nice Simplicity Serf. I drove down to take a look and it was an incredibly preserved, original tractor. With some tinkering, we got it running, and despite a warning from him about my plan of action, I drove the tractor up my ramps into the bed of my pickup....well, I TRIED to. That tractor pointed it's nose to the sky, then up and over, landing on top of me with the drive wheels still spinning. It hurt, and my body saved the tractor from any damage. The 2 hour drive home was incredibly painful, and you can bet I'm more careful with ramps now.
Earliest tractor memories?
My Father used to let me ride his '68 Simplicity 2110 (also previously my Grandfather's, and also still in the collection). Although a time came when I was deemed old enough to mow a bit, I was never really given permission to plow snow. I was home on a snowday one morning, and decided I would clear the drive for dad. I got the tractor started, and began my first attempt at pushing snow, with my mother unaware. I made a successful pass, then two. On the third or so, I approached the garage and when trying to stop, my foot slipped from the clutch. The dozer rode up a snowbank and proceeded to peel aluminum siding off the side of the house as it went up, up, up, before the chains slipped in the snow. I cried...a lot. Pretty sure my Dad did too when he got home from work.
Do you have any other hobbies or interests that you'd like to share with us?
I enjoy hunting, coin collecting, and drinking beer (seriously...I want to try every beer made). I have begun collecting memorabilia as well...and when I can, I blend hobbies!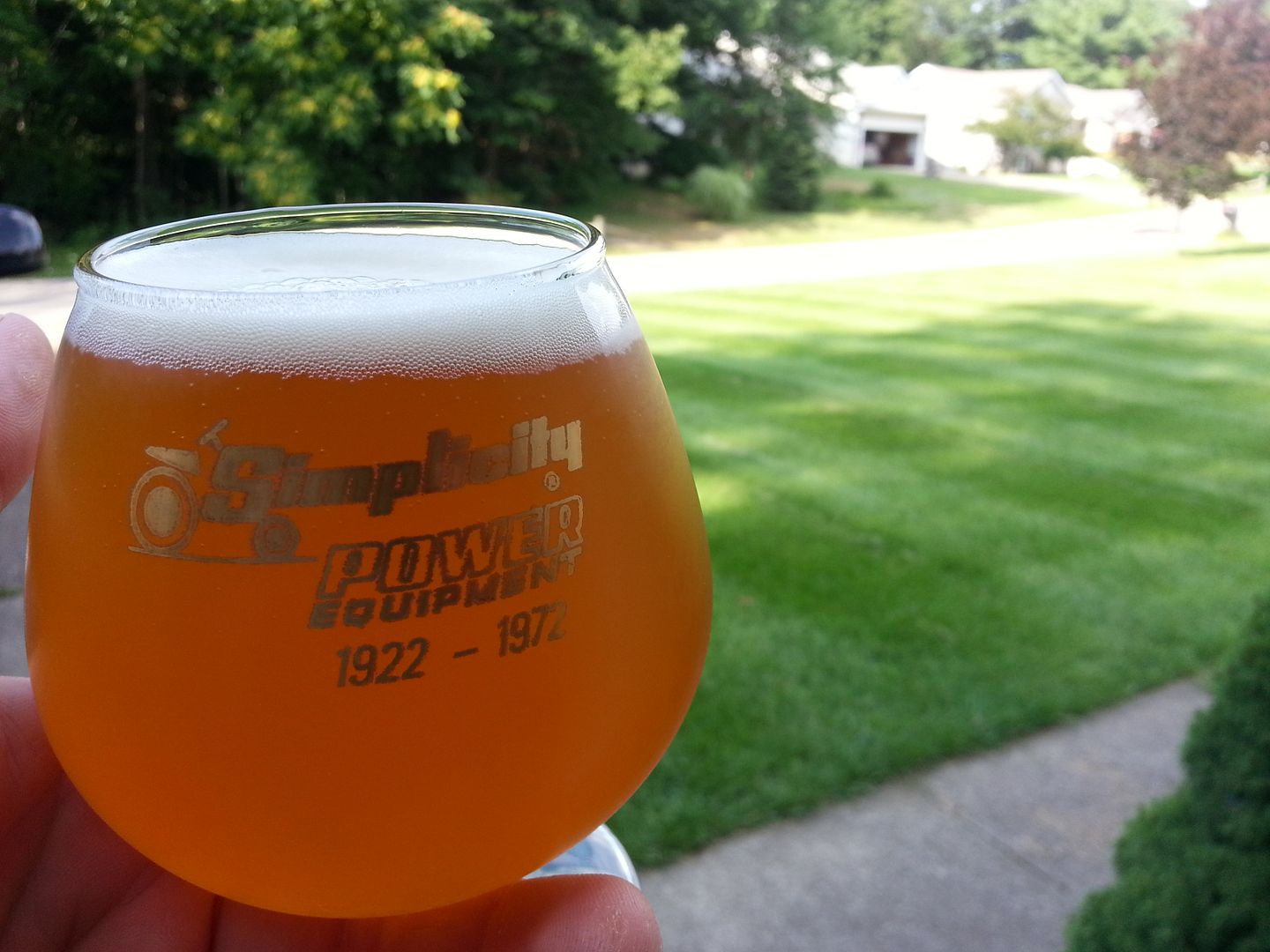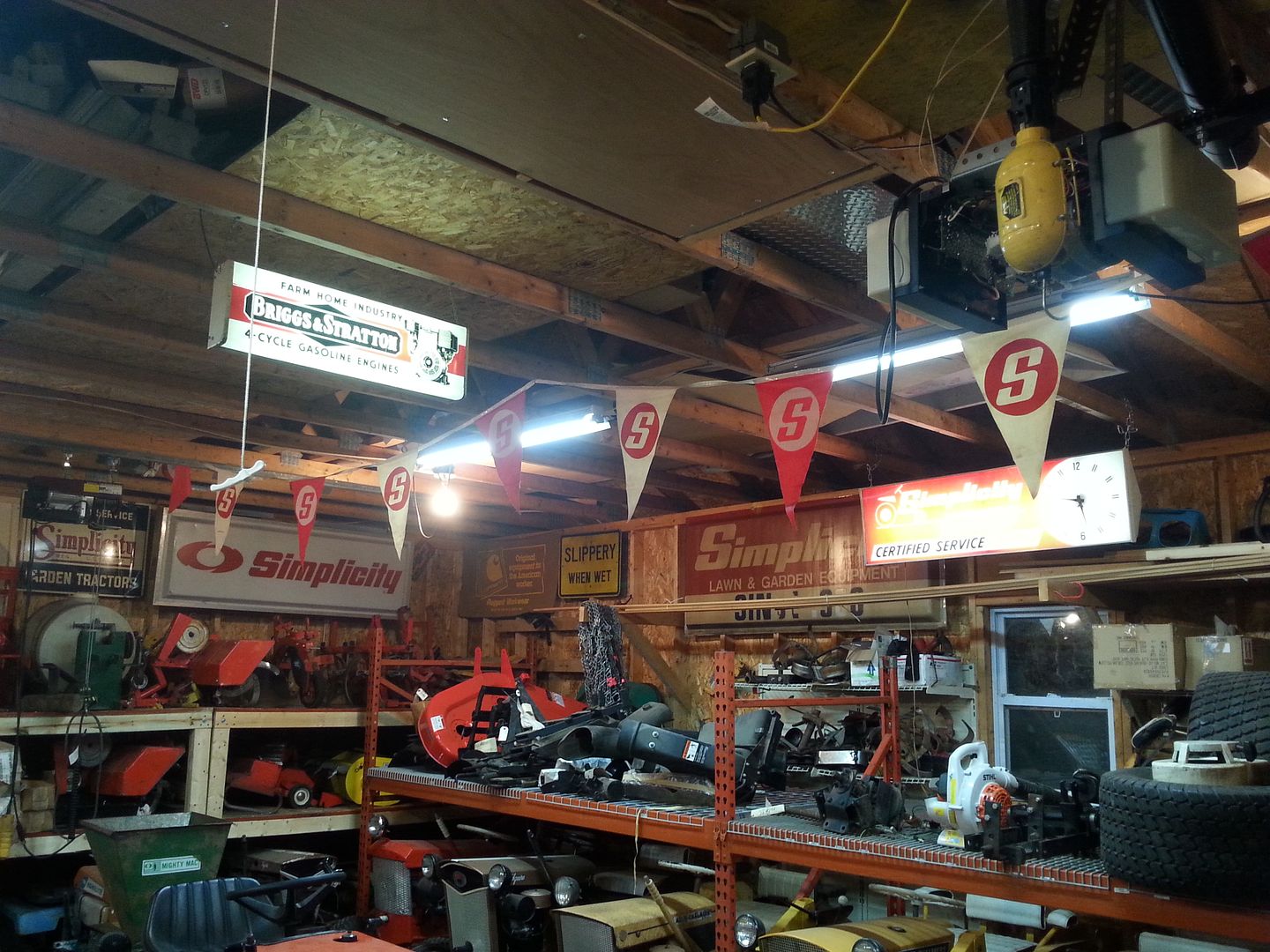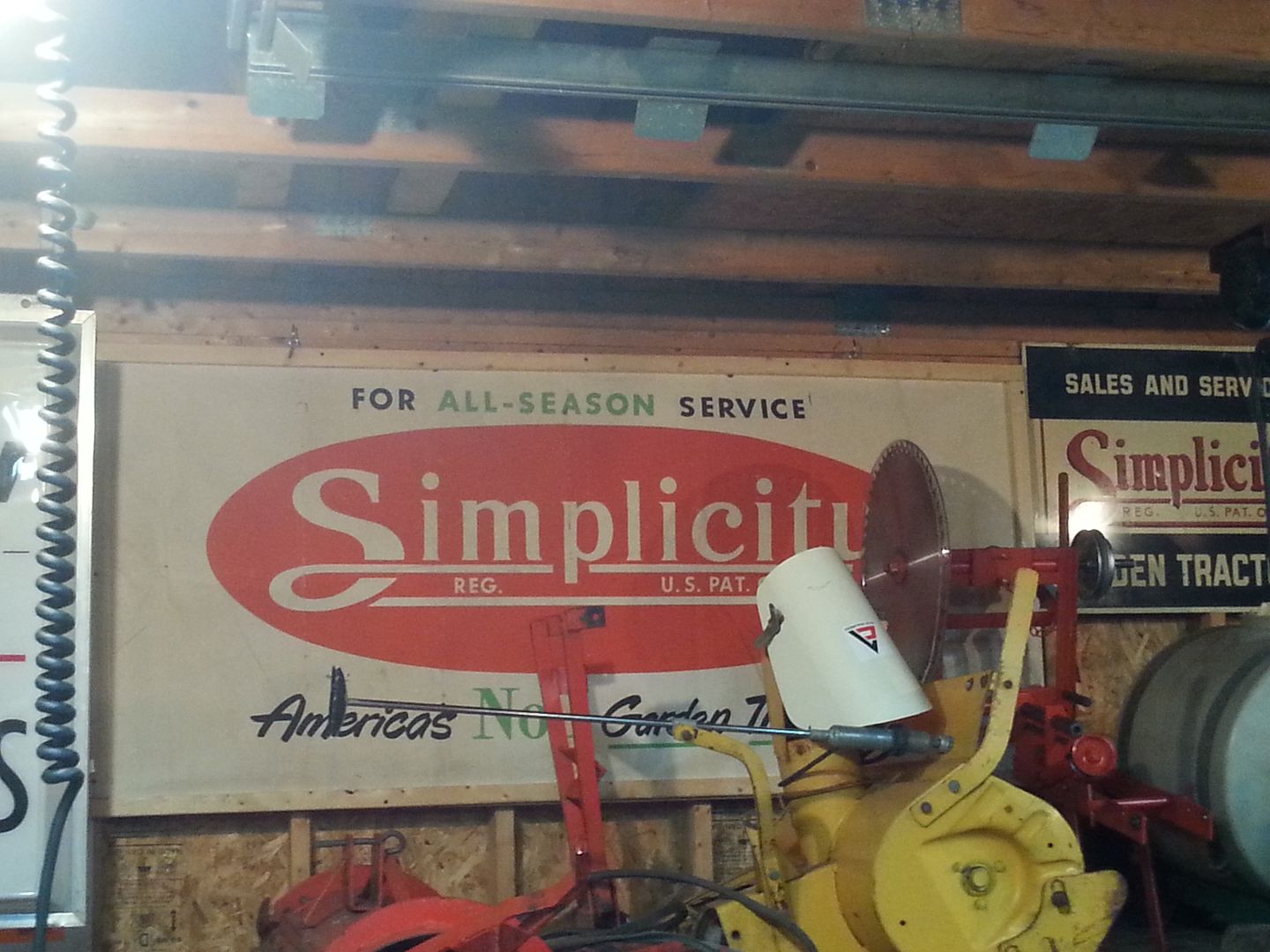 There's another hobby I forgot to list...my wife and I target shoot together, with some local couples. In fact, we are pistol shopping for her right now, since she took the past year or so off, with the pregnancy and all.
What do the other people in your life think of your "tractor" hobby?
Well, like many folks around here, I'm the butt of many jokes and get some odd stares. I've had neighbors stop by to ask if I'm a dealer, and if I have anything for sale. It's been a few years now, and most everyone who knows me, is full aware of the constant flow of tractors in and out, and now, even acquaintances at work have become part of my network of folks with leads on potential purchases. My boss even offered up that I come up with a design and have our print shop at work make up some 'tractor collector' business cards! I've begun to have family and friends pick machines from the collection to buy and take home to use!
Of all the interests and hobbies a guy could choose to enjoy, this is one I never really expected to have as a part of my life, but am very grateful for it. It keep me grounded, allows me to learn and share, will give a great set of useful skills to my children and I've met so, so many fantastic people. The internet and places like MTF are wonderful tools for collaborating and building a sense of camaraderie in the hobby. I'm flattered to have been asked to share a bit about myself, as I've read about so many great and helpful folks here, and admire their talents and integrity. I'll keep trying to assist and share whenever possible, and hope the silly questions I ask save others a bit of time and humility from asking the same!