JD 54" Snowblower Chute rotation modification
I love mt X748 with the 54" snowblower and WE but have not liked that the chute only rotates 90 degrees each direction from pointing forward. It really limits where you can put the snow.
I found this thread
http://www.tractorbynet.com/forums/j...ation-mod.html
that talks about it and linked to another thread on it. This picture was part of that thread.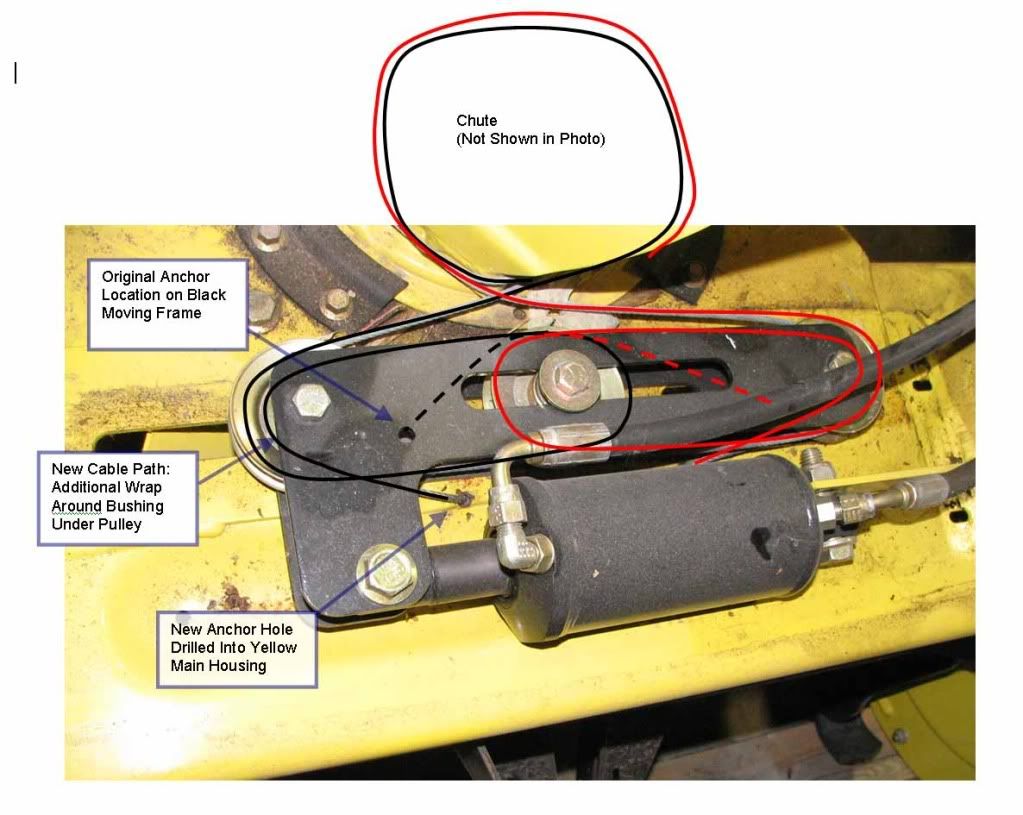 I started with the same two holes. You can see light coming through them below the middle pulley.
I modified this modification a little. Instead of using two slightly longer 1/8" cables I used one double length + some extra piece. This meant I did not need to crimp on sleeves or have a swag tool. I ran the cable through the two holes and left equal amounts of it on each side (like lacing a boot).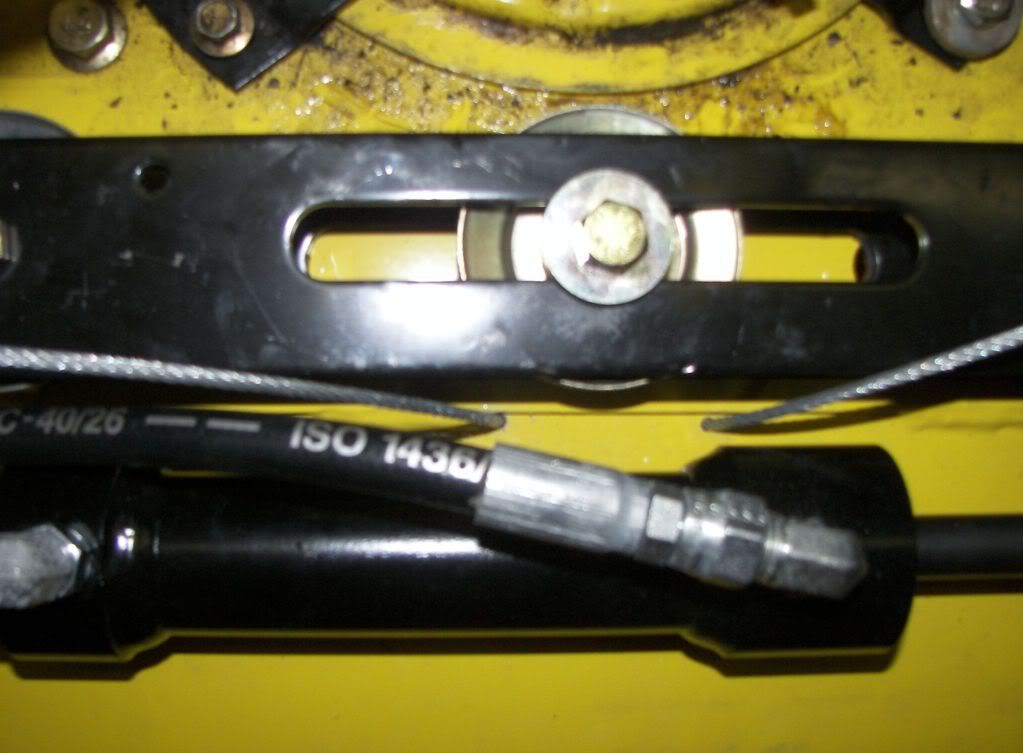 and from the underside.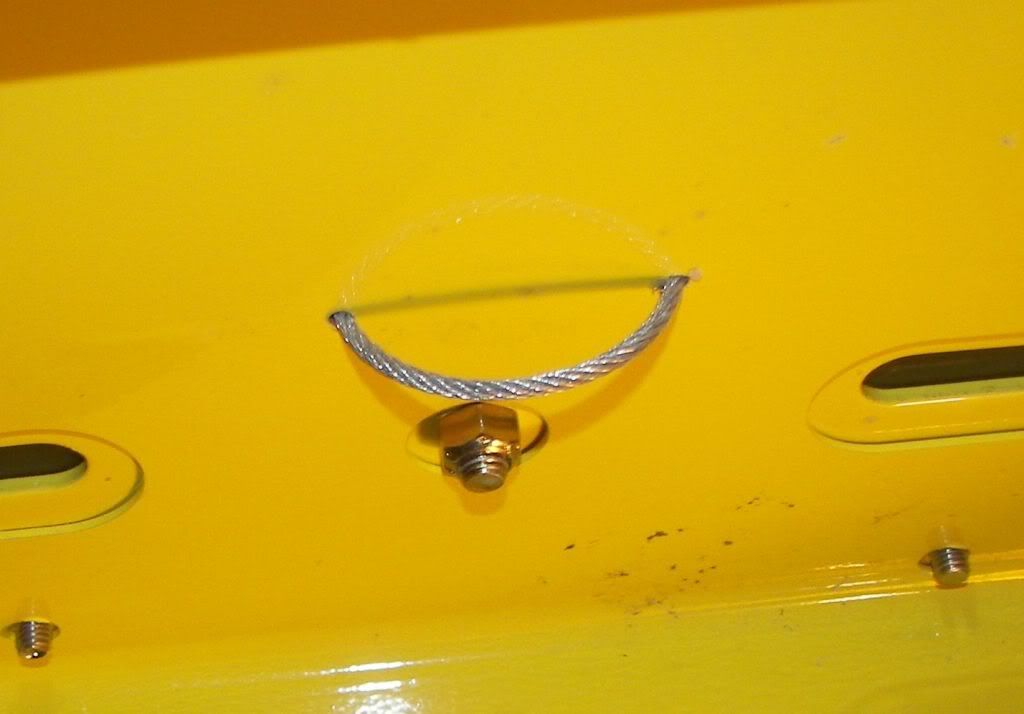 I ran the cables in the pulleys not on the bushing as the borrowed 1st picture above shows. The cable was a little short so I attached them to the closer mount instead of crossing to the farther one.
Now it turns further than before. This photo was before an adjustment that took some of the shack out of the cable. You do not want things tight though or it will bind.
and the other way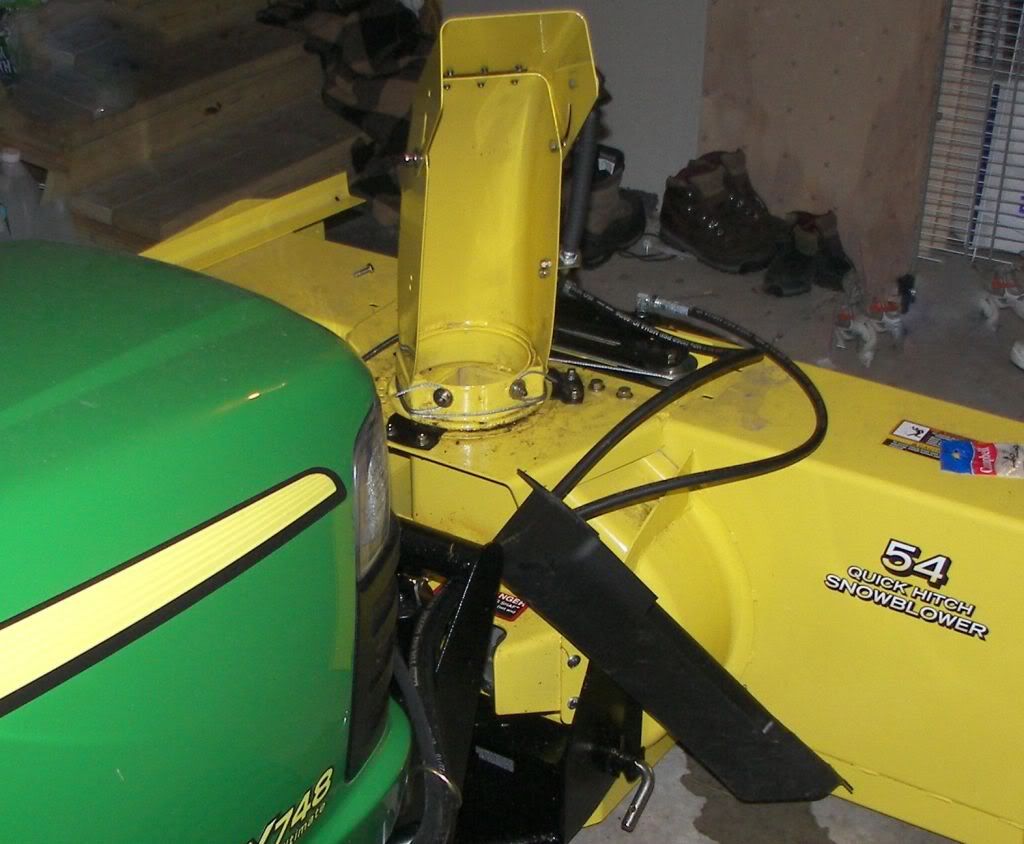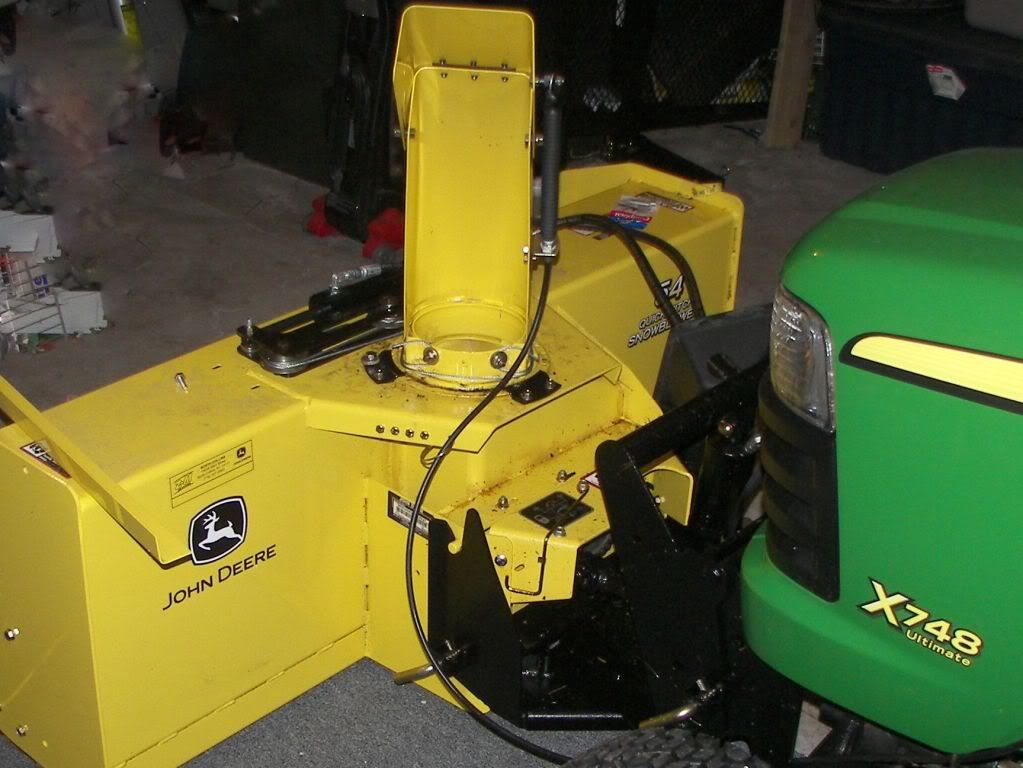 You might have noticed a different that one of the chute hold downs has a different bolt/washer than stock. The following two photos are what I found when I touched the original bold and the head fell off. I used vise grips from below to turn it out. I'll get one from the dealer next time I'm there. The other bolt was sooo tight they must have been tightened with an impact driver.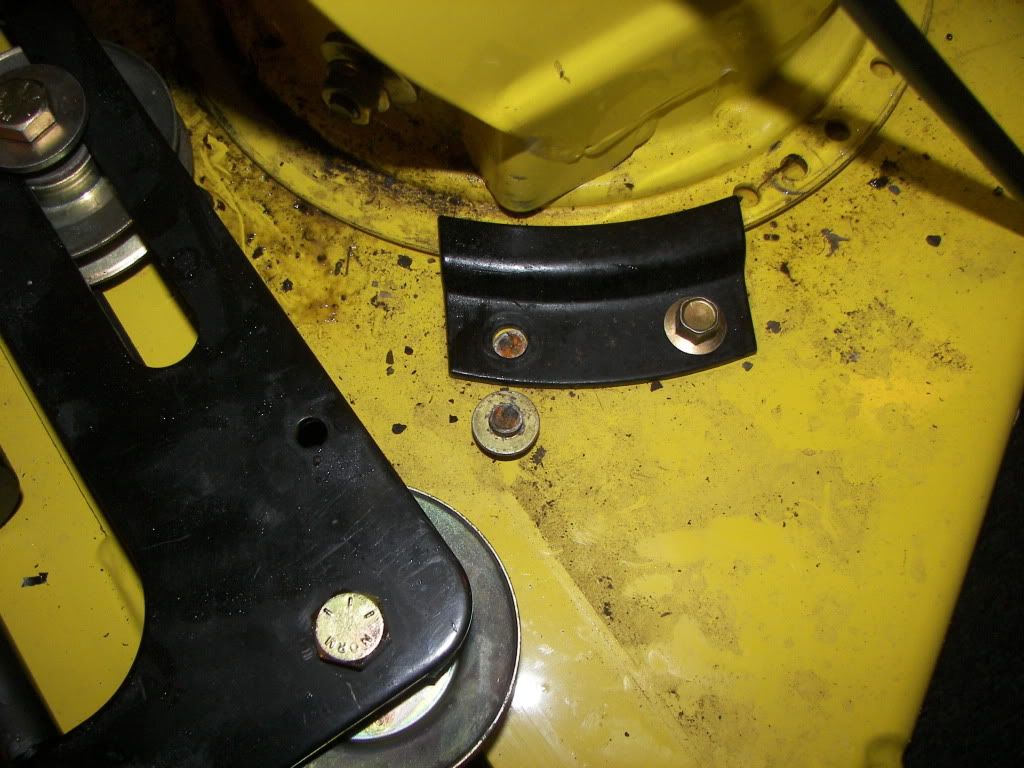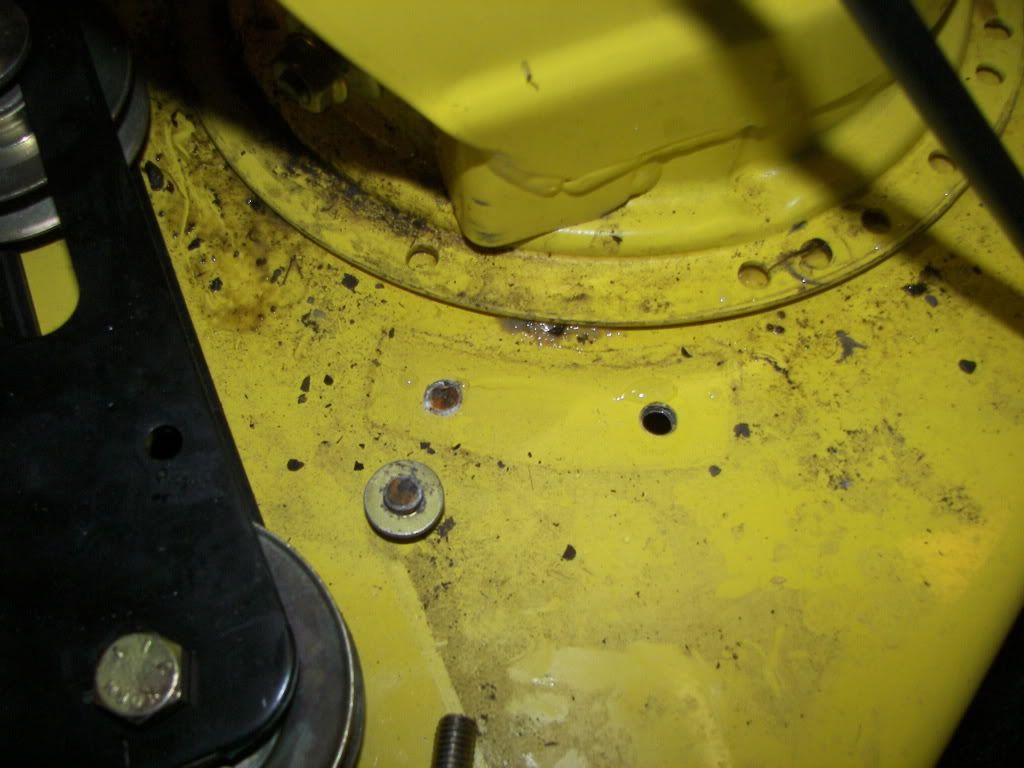 I lubed everything up well before closing it up. I will check it out after a few uses and again as needed. I have 50' of cable so can replace it as often as needed if it wears the cable faster than normal.