New to the forums, hope this all works.
I couldn't find a rear weight bracket for my 2001 445. Dealer said they are discontinued. So what else was I to do besides make my own.
I am a design guy, so I modeled it in Pro-Engineer Software after taking some measurements on the rear of the frame. Fabricated it with some simple flat stock and angle iron. I took the rear hitch off and welded everything together on it so it would fit. Gave it a couple coats of paint and here it is. Had to make the rod to go across the weights to keep them in place. I bought four older style weights from a guy i work with, I made the bracket to fit 5 weights, so I need one more. Also, five will fit on the front of the tractor. I will put the weights on the front when using the sprayer I am planning to build. Was thinking of adding the small connecting straps to the frame to carry the weight, but with four weights on it, I could stand on the back and it didn't flex at all. And I am not a small boy (over 250).
My plan is to add a 16 gallon spray tank to the top of the weight bracket. I already have the pump and wand, just need the tank and make a boom. Only going to make a 42" boom, I have a lot of small trees and intricate areas to spray around. I ordered the tank from Northern Tool 2.5 weeks ago and it is still backordered. Need the tank to get the measurements off of it to make the frame. Will post pictures of it when I get it going. I already got the switch for the sprayer wired in. See pics.
Let me know if you have any questions, will be glad to answer them.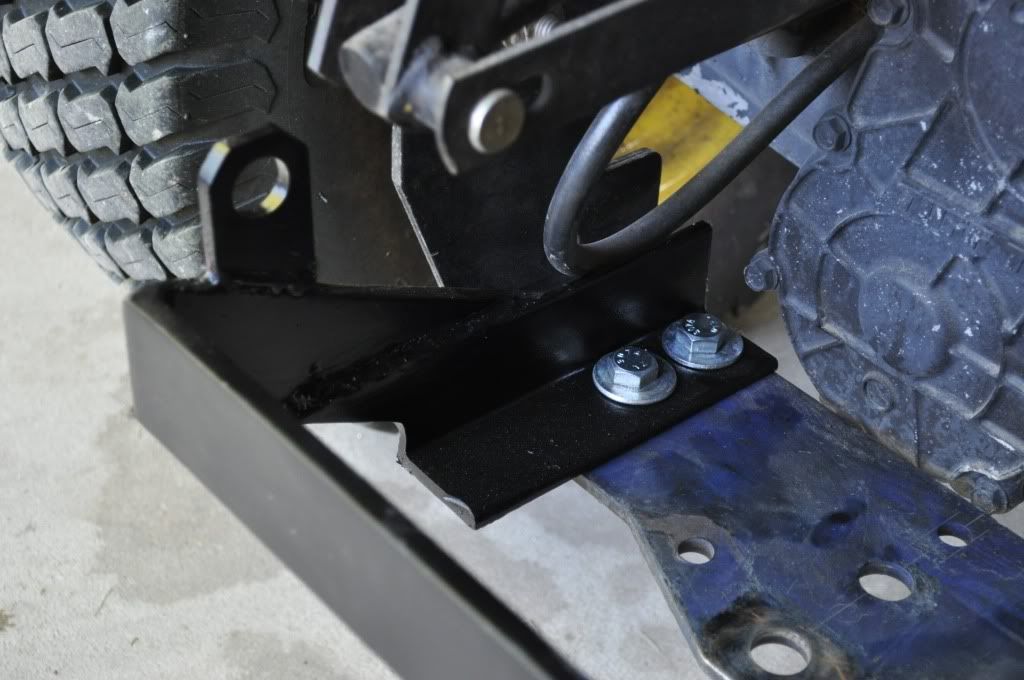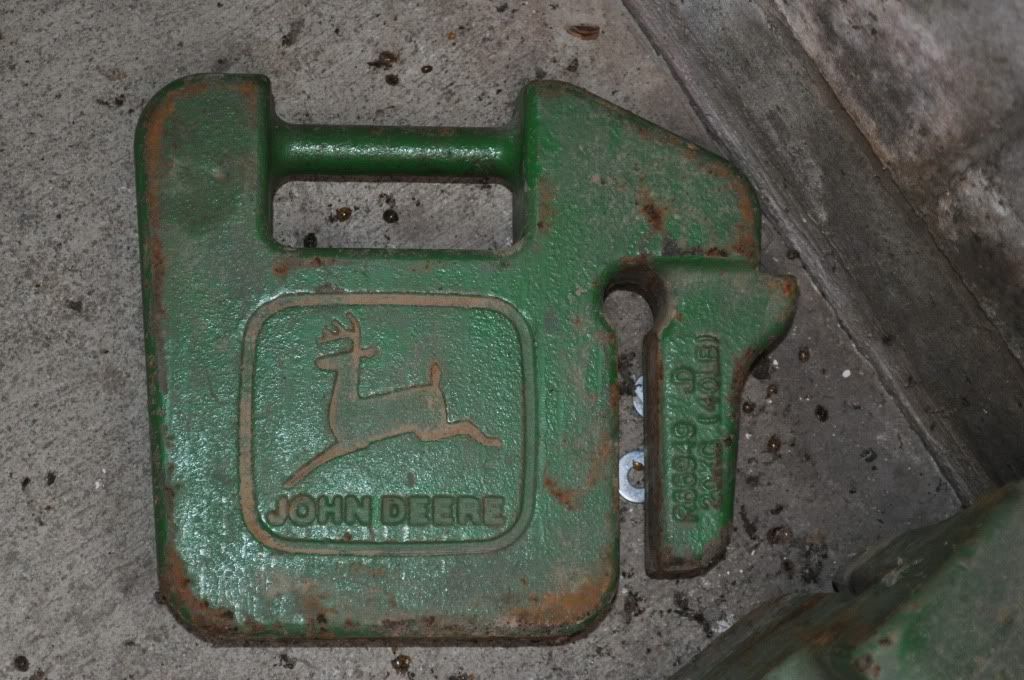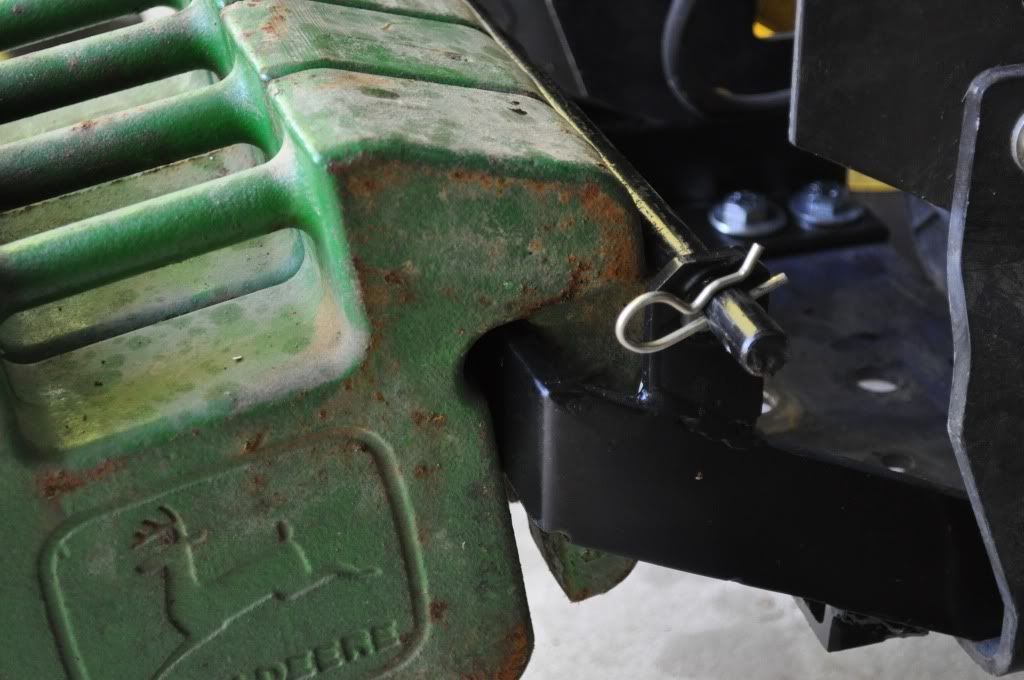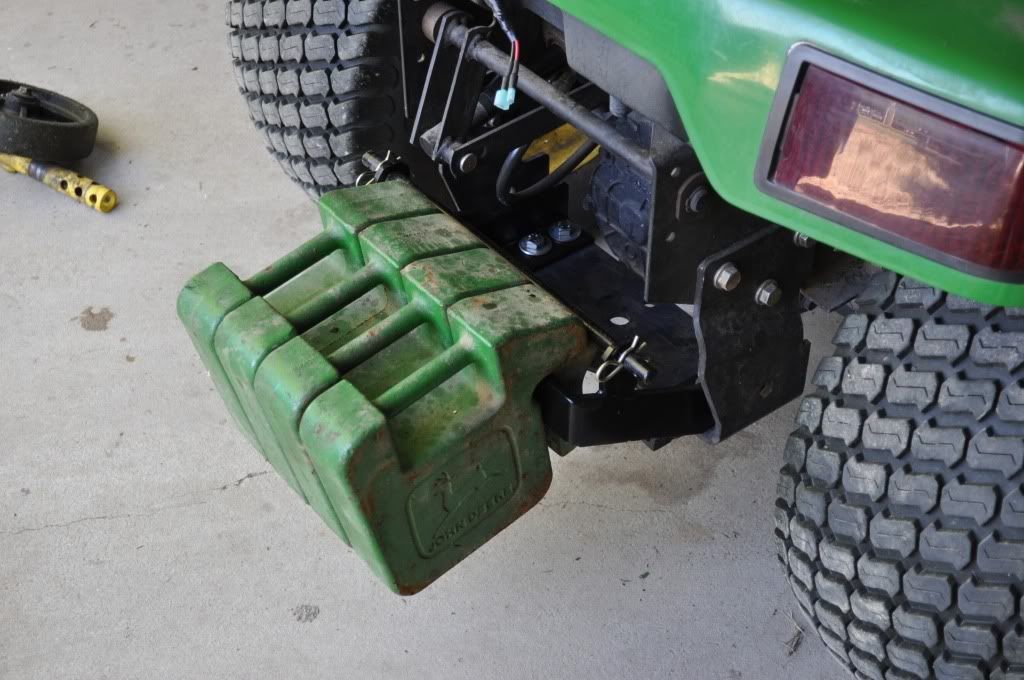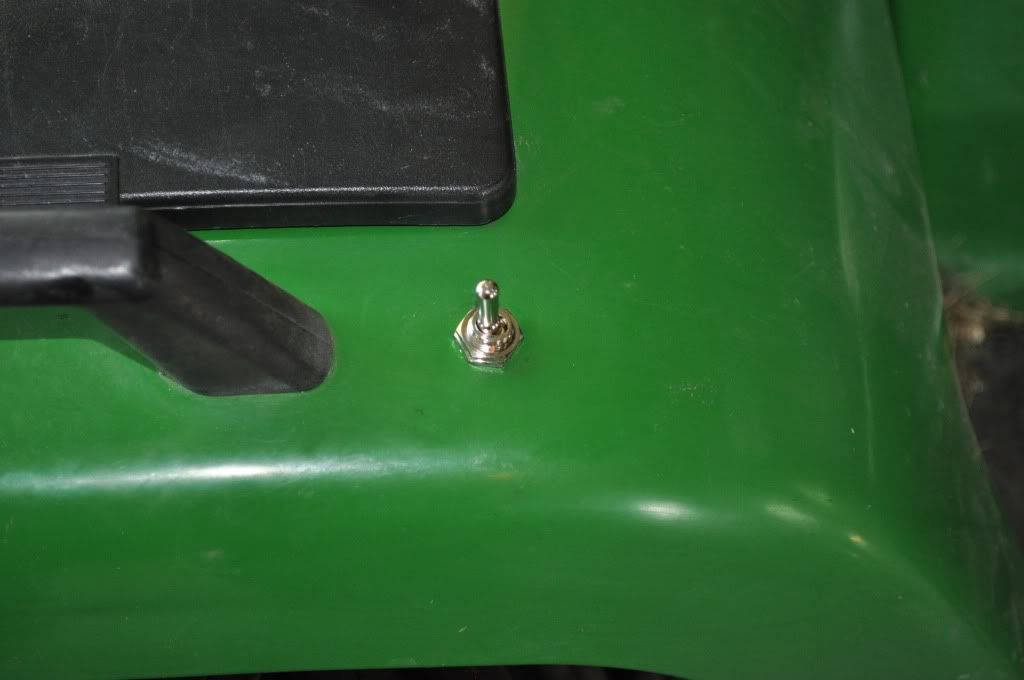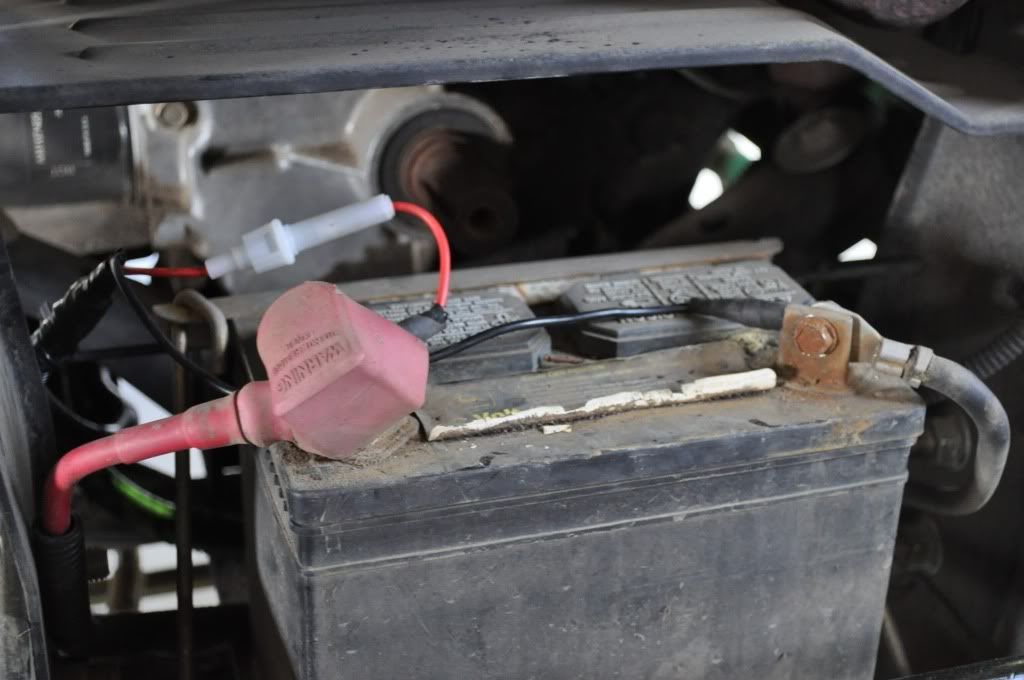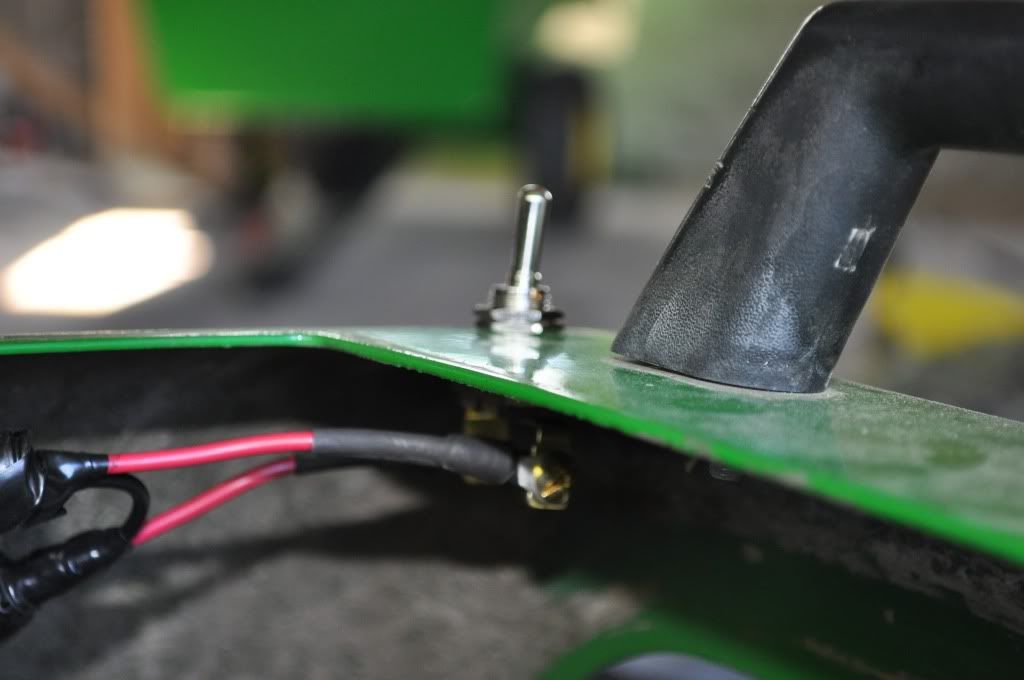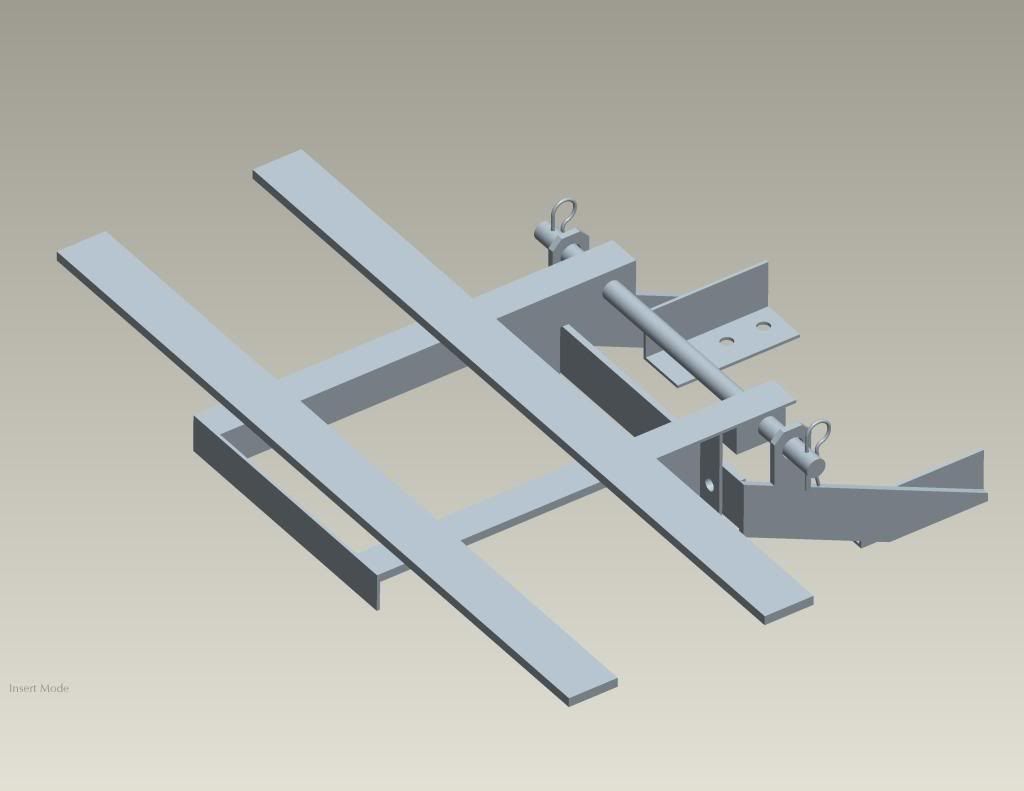 --Tyler