Discussion Starter
•
#1
•
As most of you know by now, I recently picked up a 2005 Ingy 3016 with 38" Snowcaster.
As fortune would have it...I got in over my head financially and decided to sell it. BUT...no buyer came quickly so I decided to get a deck for it...either to make the deal more enticing OR to make the machine complete if I kept it.
I found an RM48 but it needed paint and the Mule needed a weld.
Well...here's the final product after MUCH TLC: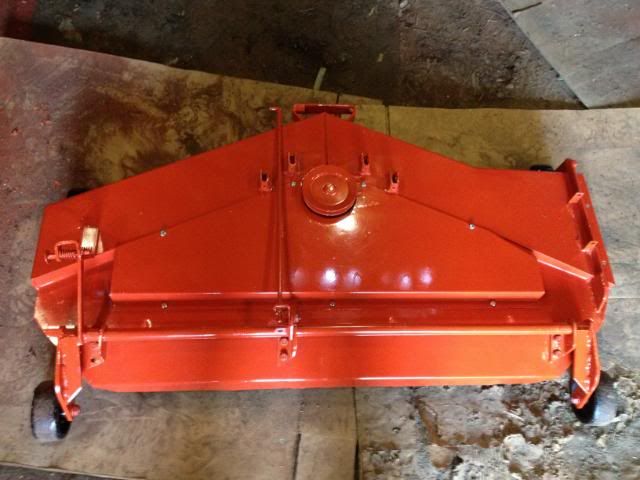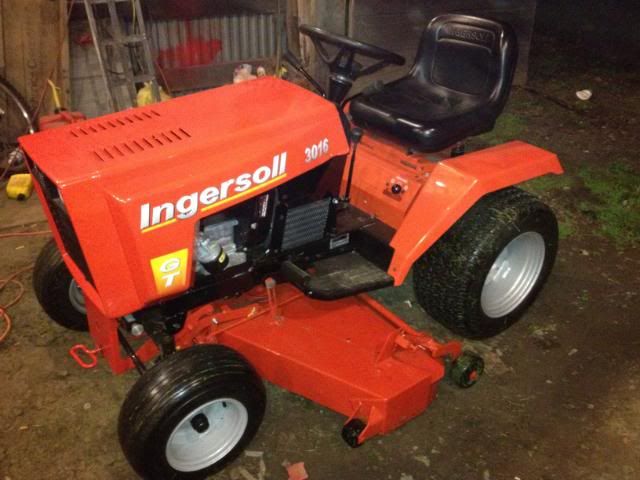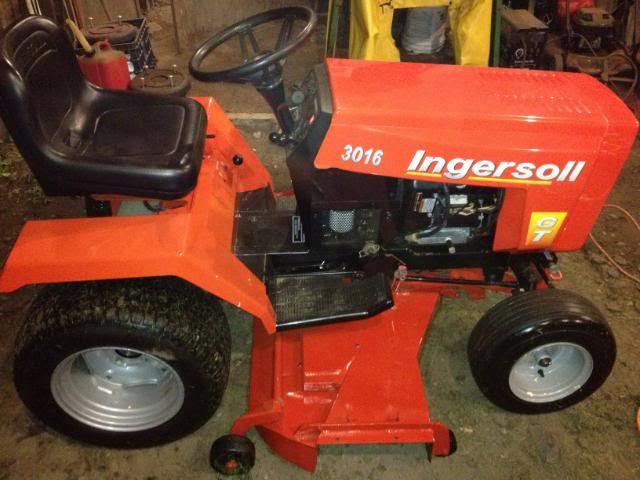 She's a tad darker than the tractor (used Chevy Orange/Red) but it's barely noticeable in real life. Pics turned out pretty cruddy in the shop but I'll take more in the sun if it ever comes back out!
I mowed a couple of passes with it and it cuts WAY better than any John Deere I have ever owned except the Piranha Deck I used to have.
If I can find a way to keep her I'll get the Ingersoll Mulching Kit next spring...AND I'm thinking of Painting and fabbing a JD hard cab I have to fit it! THAT will be an adventure I am SURE!