Discussion Starter
•
#1
•
This message is for all concerned about installing headlights on your X series tractors.
I had a little spare tiome last week so I sat down at the computer and this is what came out. The idea came to me when I was reading another thread. That thread was disscussing work lights which fit right in with what I had in mind. The graphics which are necessary to under stand what I am about to discuss are attached. They are rather large because I don't know how to put up a PDF file. So use them as you will.
On the other thread I mentioned looking for some lights that would mount on poles in front of the engine. John Deere makes just such a set.
They are mounted on the attachment that the snowblower in attached to. The only thing I objected to was the fact that they mounted with nuts and bolts.
I would have prefered to have a "click" type attachment. That is what we have in the attached pictures.
Picture No. 1 shows the Isometric view of the attachment.
Picture No. 2 shows a multi view of the attachment.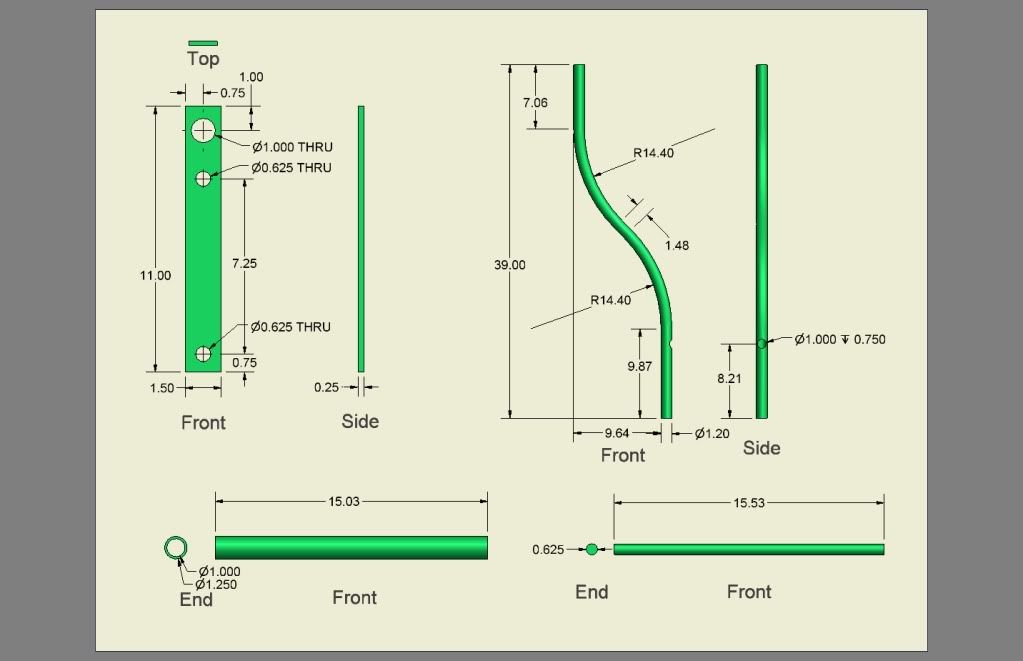 Picture No. 3 shows an Isometric view of the completed assembly.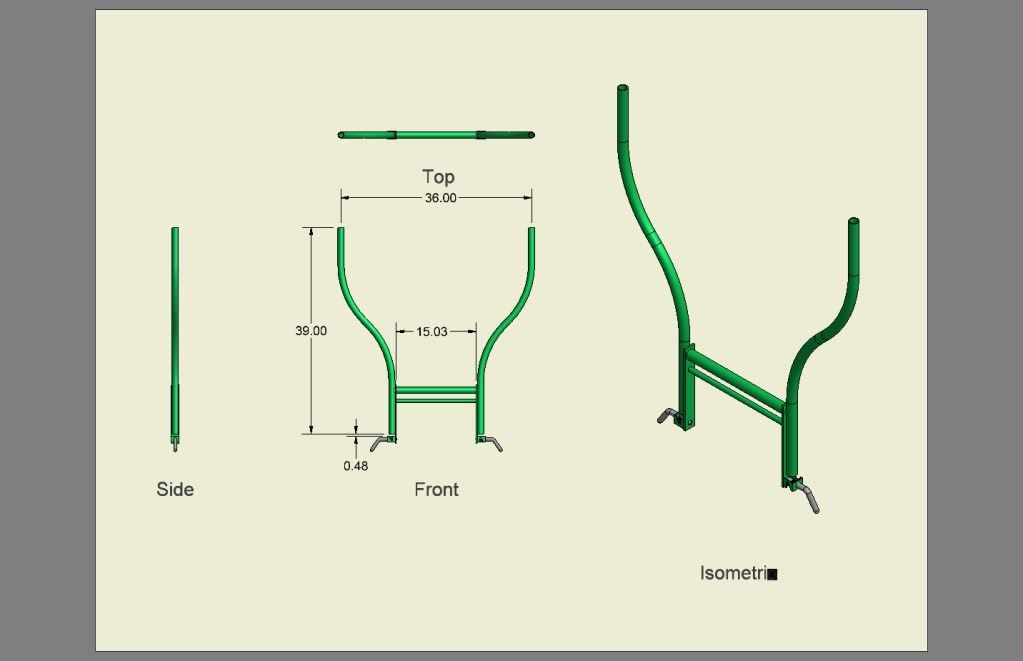 I plan on having this welded soon. If there are any suggestions or questions that you have, please post below and I will incorporate your suggestions if possible.
How does this thing work? The Bracket mounts on the Front Quick-Hitch and Hydraulic Lift by lifting it and placing it on the Front Quick-Hitch and ydraulic Lift with the small rod supporting it. The attachment is secured by the two bolts which "Click" into the existing holes in the Front Quick-Hitch and Hydraulic Lift. There are a pair of
Work Lights mounted on top of the two arms. I prefer to use the LED type light. I will need to find some soon. Wires to energize the lights are hidden inside the pipes. The wires are connected to the tractors electrical system by a short pig tail near the lower left corner of the tractor.
That is it for awhile, Post a question and I will attempt to answer it.
Jerry