I had the exact same problem you did with a leak.
Turned out, one of the hard formed factory hydro lines had the flare crack and break on me inside the hex headed nut, so the line was free to move in and out of the nut and sleeve, and was leaking there.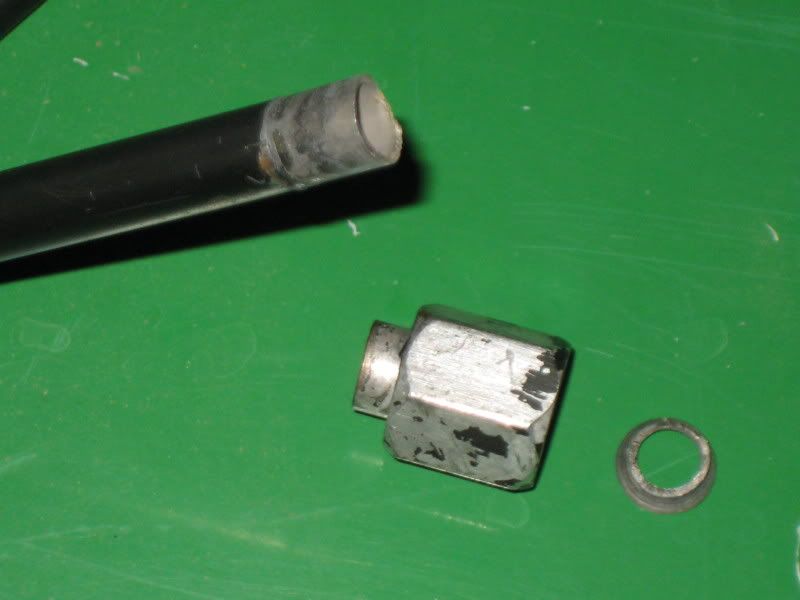 The line that broke on me was the short one of the two that come out of the transmission here, the longer one, had a kink in the bottom of it, not big enough to restrict flow, but still worried me, so while I was in there, I replaced them both with new ones from Deere.
That long line where it goes into the upper part of the hydraulic valve was a S.O.B. to get to. I can see why somebody had cut your frame to get to it, cause from the under side, forget it, one of those you can see it, but cannot get to it unless you want to remove all the other fittings and lines out of the way.
The I remembered my dad giving me a tool rail, one metric, and one standard, they were mis ordered, and he received crows foot line sockets, when all he wanted were the regular crows foot sockets, so he gave me these, like 7 years ago. Thinking WTF am I EVER going to use these for, I went ahead and hung onto them...let me tell you, they cam in VERY handy, and worked awesome for this, and these lines on the tractor!
*notice the socket on the end of my ratchet!* BUY A SET, they are awesome!!!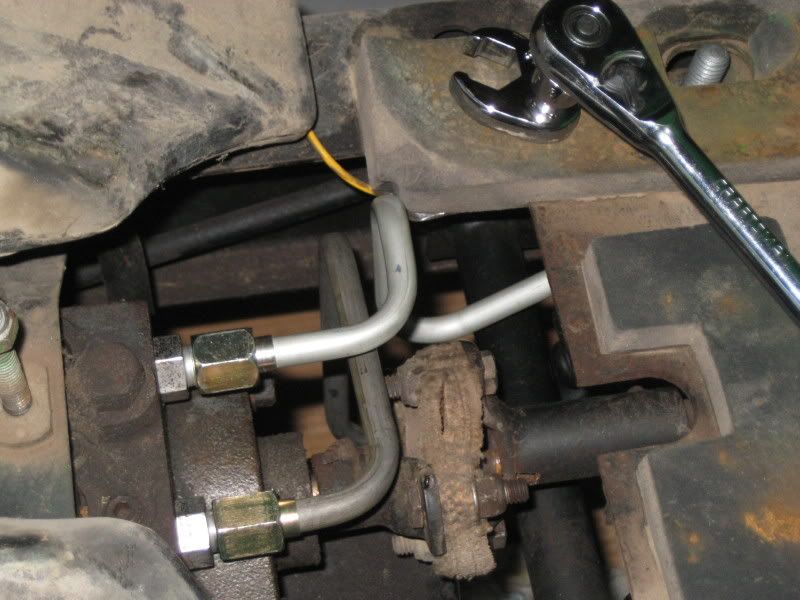 ~F~