Discussion Starter
·
#1
·
As some of you know, I have been making a plow for my SS12. It has been a long time coming to get this far, I have had way too much going on to be able to work on it at school up until lately. I started with a plow that my grandfather made, and ended up using 1 piece of it to build a new one. The old plow was very beaten and rusty, and wasn't built square. I gave up on trying to fix it and bought some new steel. I cut the rubs out of 4"x1/4" flat stock, and it worked well. The skin is 18 guage and the plow is 4' wide. Not sure how high it is, haven't measured it yet. I am going to bolt on a piece of 3" x 1/4" flat stock for a reversible wear edge on the bottom.
Here are some progress pictures: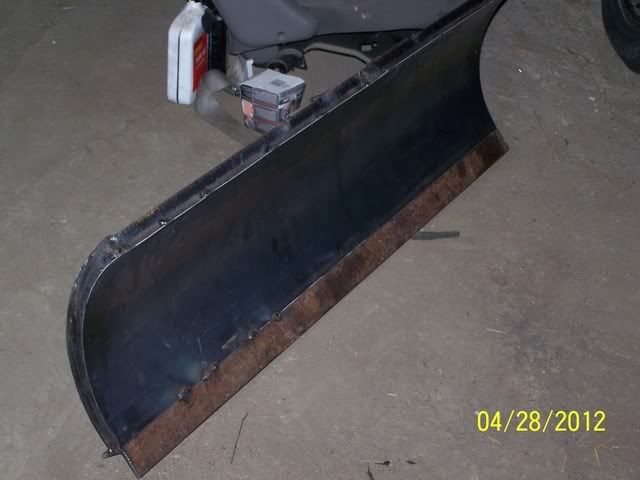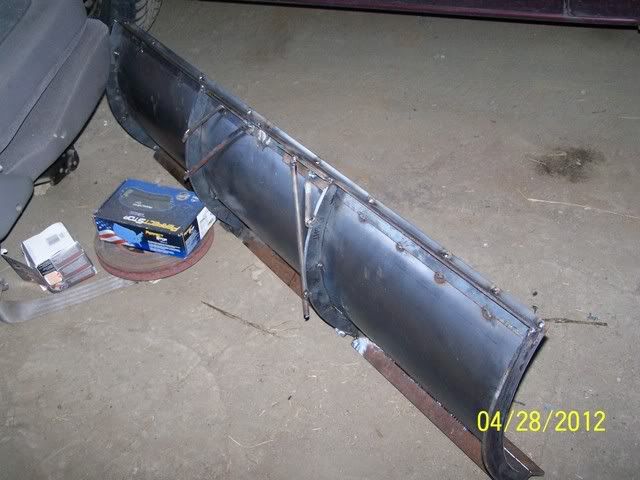 The middle two plow ribs have scrap welded to them which is welded to short pieces of angle iron. I am going to have to remove the middle two ribs to drill holes in them for the pivot, and this way I can place them back and weld them on. Should work, in theory :fing32:.