Here is my home made lawn roller.
I think this was either a large air cylinder or hydraulic cylinder.
Its about 5/8" thick and weighs 300 pounds for just the outside tube.
Has an access port, and its filled with silica sand (nice and dry) no rust
from water, weighs a lot more too.
Don't have any problems telling what has been rolled, and what hasn't been
rolled with this thing.
If you run it on concrete, it will crush small rocks.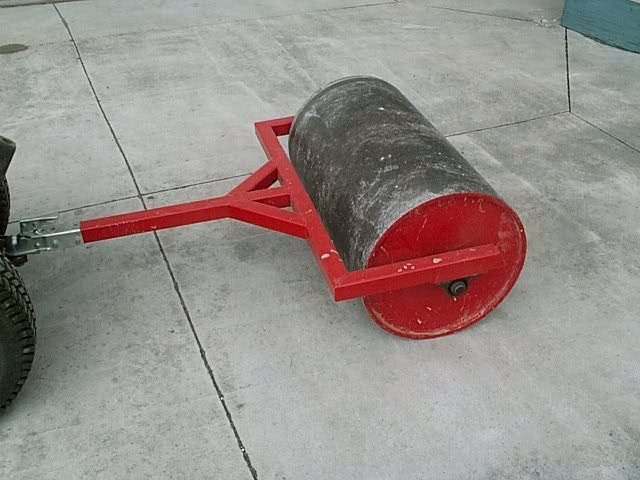 Some old ball bearing pillow blocks were used here.
You can see how the 2" square tube was "beefed" up so I could tap
holes for the bearings.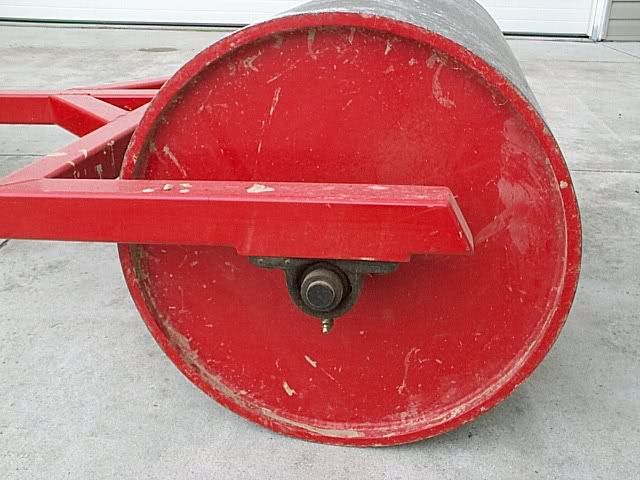 Finished with Rust-Olem 2 part urethane with epoxy primer underneath.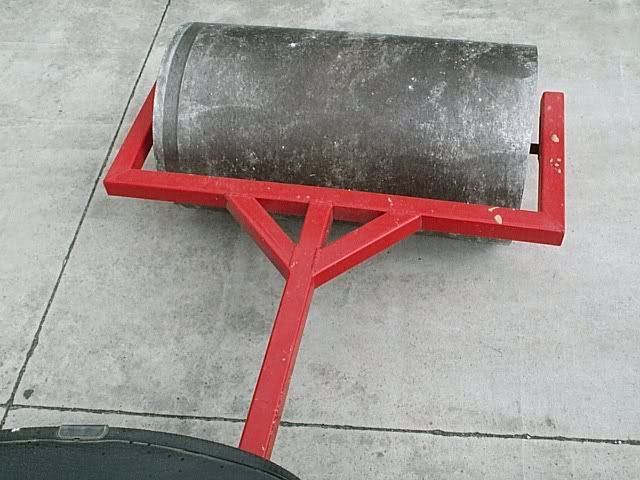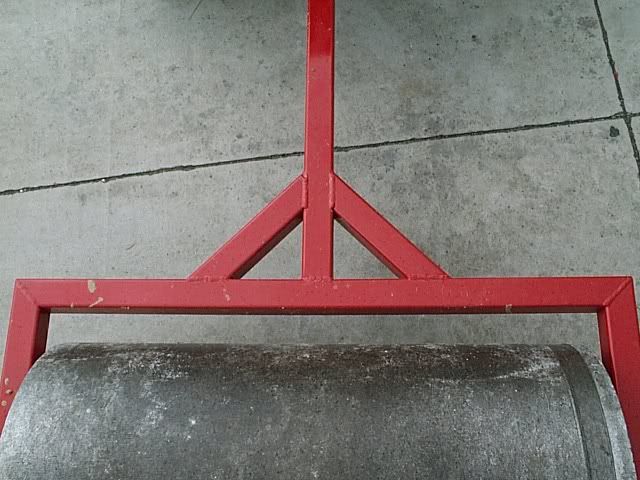 Here it is behind the '69 Simplicity tractor.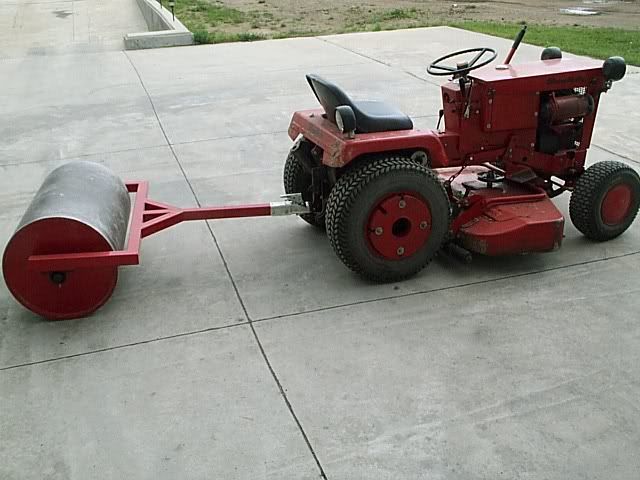 -John :trink39: