Discussion Starter
·
#1
·
hello all
still hunting down parts for my new to me GT6000 (or GT-18 however you want to think of it). come spring it would be nice to find a working deck for it but not having much luck at the local yard. i'm also keeping an eye on craigslist.
in the mean time i'm curious to know what other tractors came with similar decks to broaden the search a bit. my mower lists a 917.253991 (or 25399) deck which is a 44" and looks like this: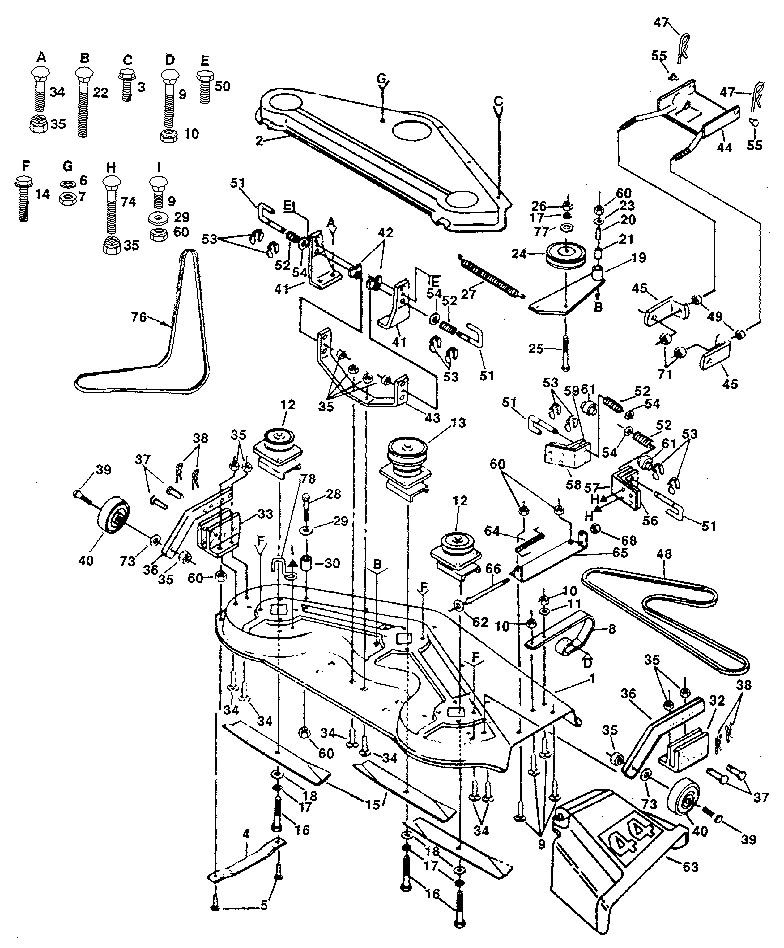 it is driven by the central pulley, through the mule drive, onto the PTO off the front of the briggs 18hp twin.
any ideas on other models that might have shared this style deck? i don't need a 44" (i think the briggs would be OK with bigger or slightly smaller) but it would be nice to be able to mow with it. thanks