Discussion Starter
·
#1
·
I've located a pristine 310-8 and I need to know what it's worth before I take the plunge. Here's the description:
"Used ... Nice ... I am the second owner since 1994. The tractor has not been used to cut the grass or plow snow. Was only used 2-3 times a year to pull a boat trailer. Maintained extremely well and stored in a dry place. Has 8 speeds, The motor is a magnum M10 which is I'm assuming 10 hp. Comes with 2 inch trailer ball, plow, and mower. The mower has 3 blades, and I believe is 42" wide, rear discharge mower. I have the original owners manuals for the engine, operation manual for the tractor, and operation manual for the mower."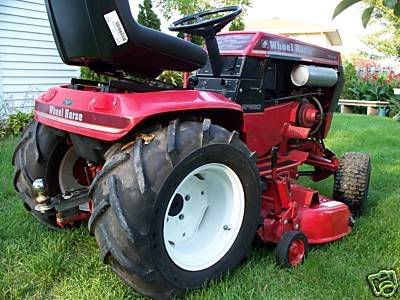 I'll buy it for $1000 and pay 500-600 to have it shipped.
Am I nuts? Or is this thing worth it?
Regards,
Dan