·
Keeper of the bees-Now deceased
Discussion Starter
•
#1
•
My father in law bought this 7112 May 1972 (bill of sale has the date on it). He used it to mow the grass on his 2 acre home stead till he died in Nov 2009. It was also used in the winter with a snow blade to move wet sticky snow.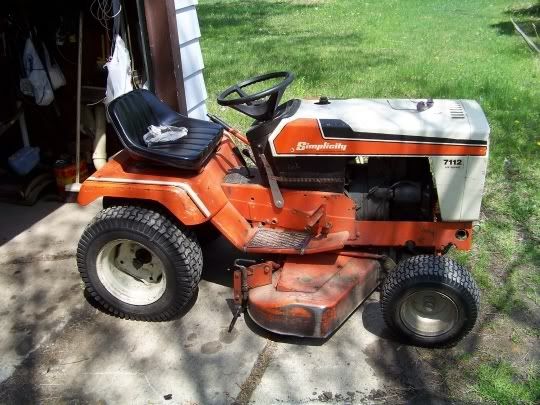 When dad was in his last month I changed the summer oil for him to the winter oil he used. I also told him I would take care of things for both him and mom since he couldn't lift things in his last month.
His oldest daughter Said she would mow the lawn since she lived closer than I do. In 2010 she started *****ing about it smoking. Told her it was old and to expect it and it couldn't be fixed short of an over haul come winter.
Mom decided not to have it over hauled said she didn't think it was that bad and I agreed. Spring 2011 the *****ing about the smoking continued with and added it stalls but starts up after it sits a bit. Then it stalle done day and she just left it in the yard for me to deal with. oil level was fine and it started up and ran fine for me to finish the lawn. Next day Mom calls and wants me to check out a new mower a Simplicity so I called around and got prices for her. They didn't want to old girl in a trade so I told mom I would buy it from her. I don't know what Simplicity Mom bought I just see it sitting in the grarge. I always told my wife the new tractor came about cause the neighbours on each side got new ones too.
I got it home June 2011. I went to extended life 10w 40 oil in it year around. It never has stalled with me when mowing. I was useing it to Mow my BIL's place abbout 3 acres of grass when he had his triple By pass Yes it does smoke and a over haul is planed for this summer.
Dad used to mow with his 1964 Land Lord before he got the 7112. It is what I use now to clean Moms drive way and it still runs great.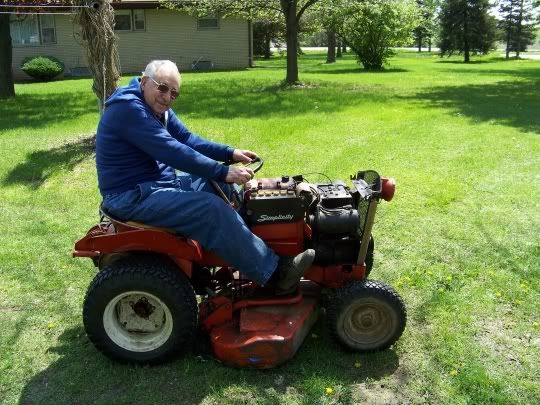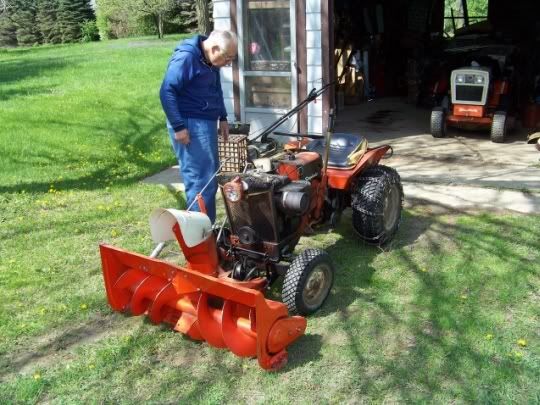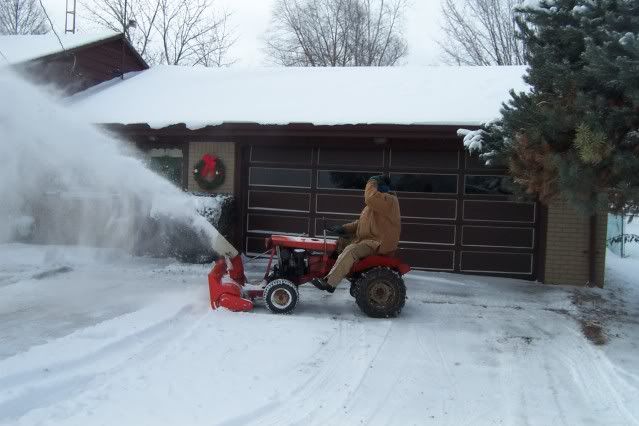 I told mom I would buy it too when she was going to replace it.