Discussion Starter
•
#1
•
As I've alluded to in the john deere forum, we do a big halloween display and haunted woods. There were a few requests for some pics, so I thought this would be the best place.
It started innocently enough about 5 years ago.. we have about 10 acres, and have a few trails for our atvs. My wife made the comment that we should put a few props out there for halloween fun.. and has since snowballed into a full haunted woods. We throw 3-4 get togethers in October with about 50-70 people comprising of family, friends, and different groups we belong to. Since I am a one man show, I've gotten about as big as I can handle, but its a lot of fun for everyone. We don't have any live actors, just animatronics on motion detectors with lights, music and fog mixed in. I don't do anything gory per say, but Its definitely gotten creepier over the years. LOL!
Needless to say.. my old 425, 455, and X748 play a big part helping me get the trails done, and moving props around.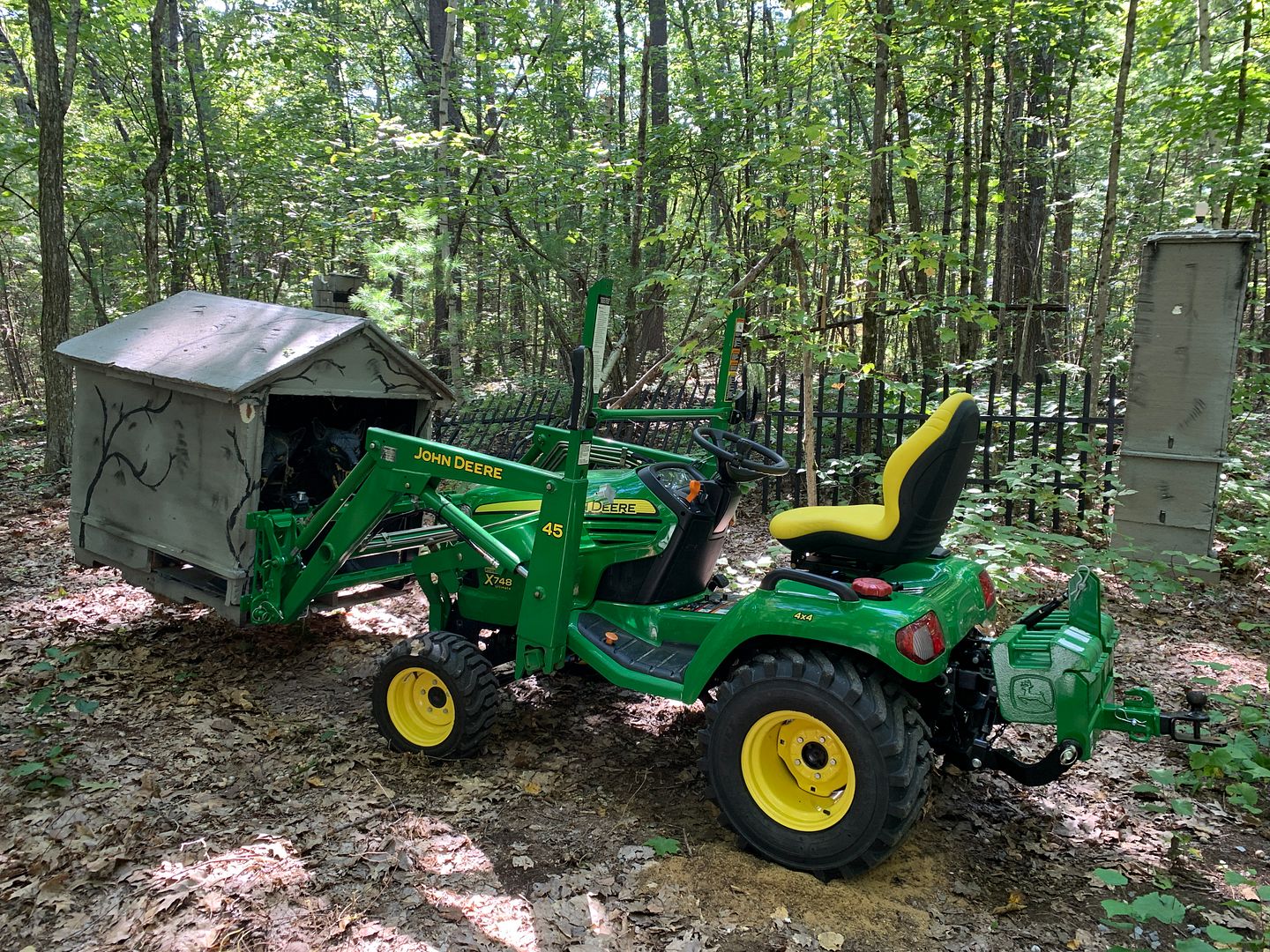 My road side scene this year and last years.. The funny part is we live on a rural road up a long driveway.. My record last year, for ToTs , was 7..haha. I put a sign down by the road welcoming ToTs, and word has gotten around that we are open on Halloween so maybe this year we'll up our record.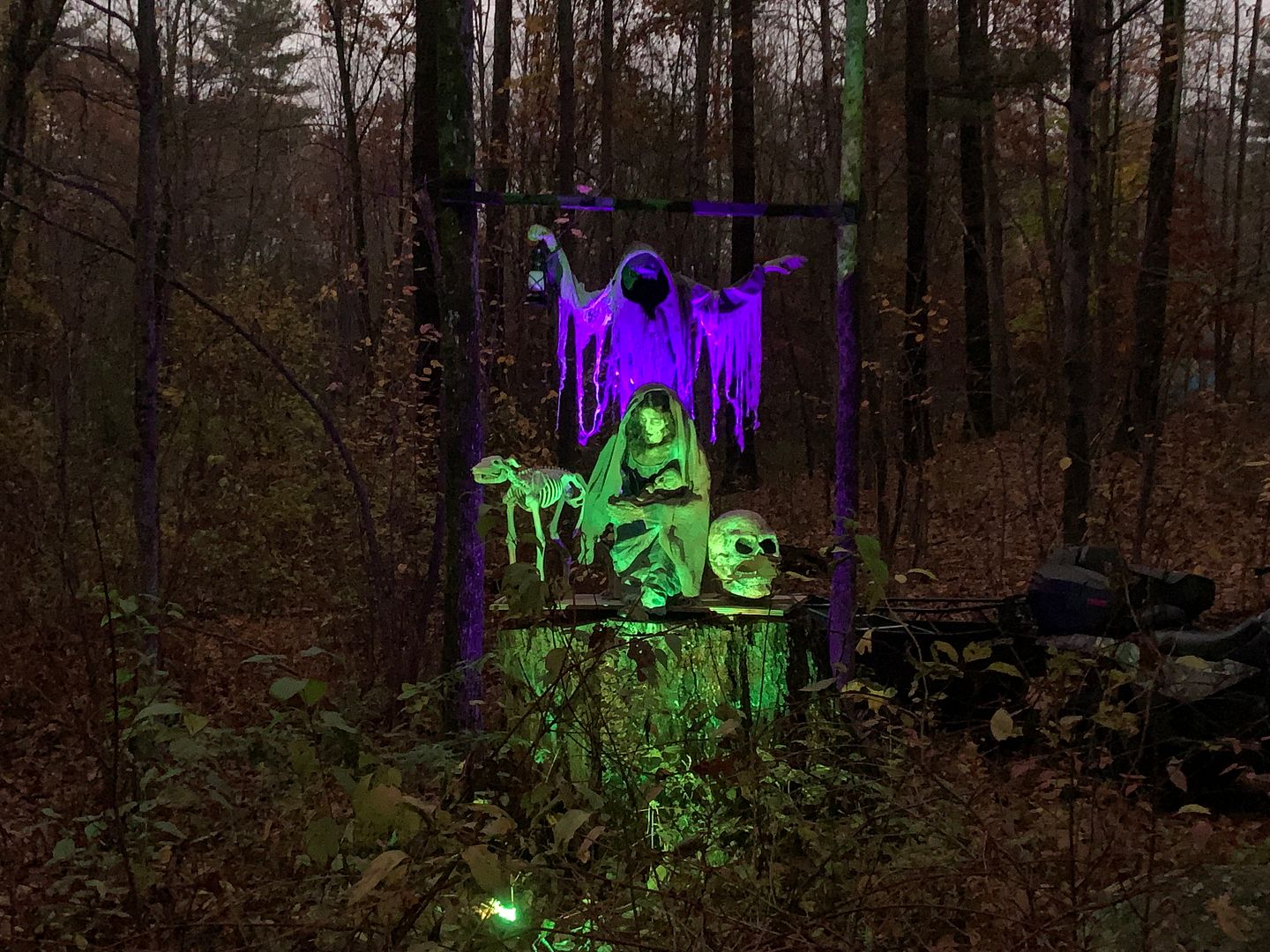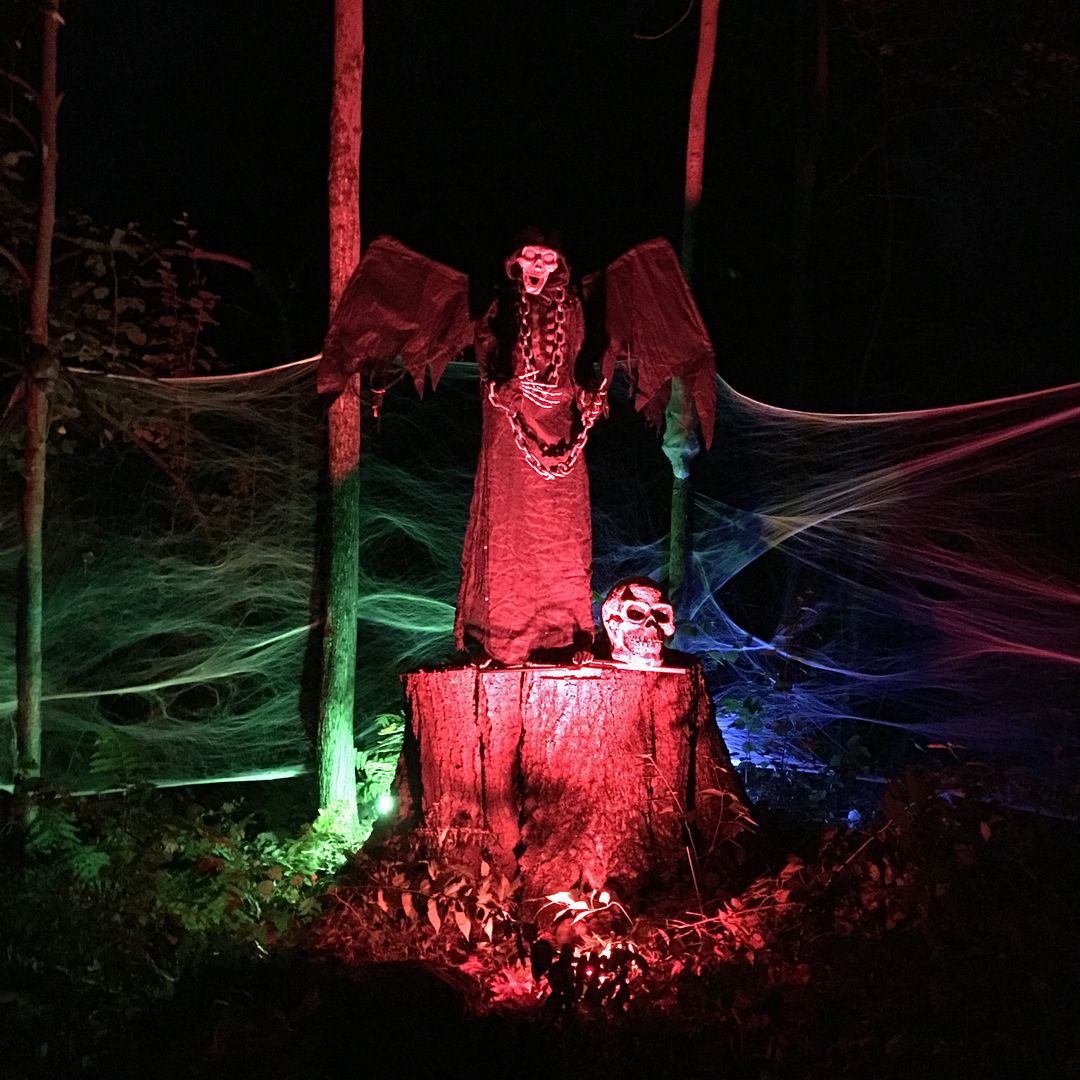 The yard has about 15 inflatables.. more kid friendly that the woods.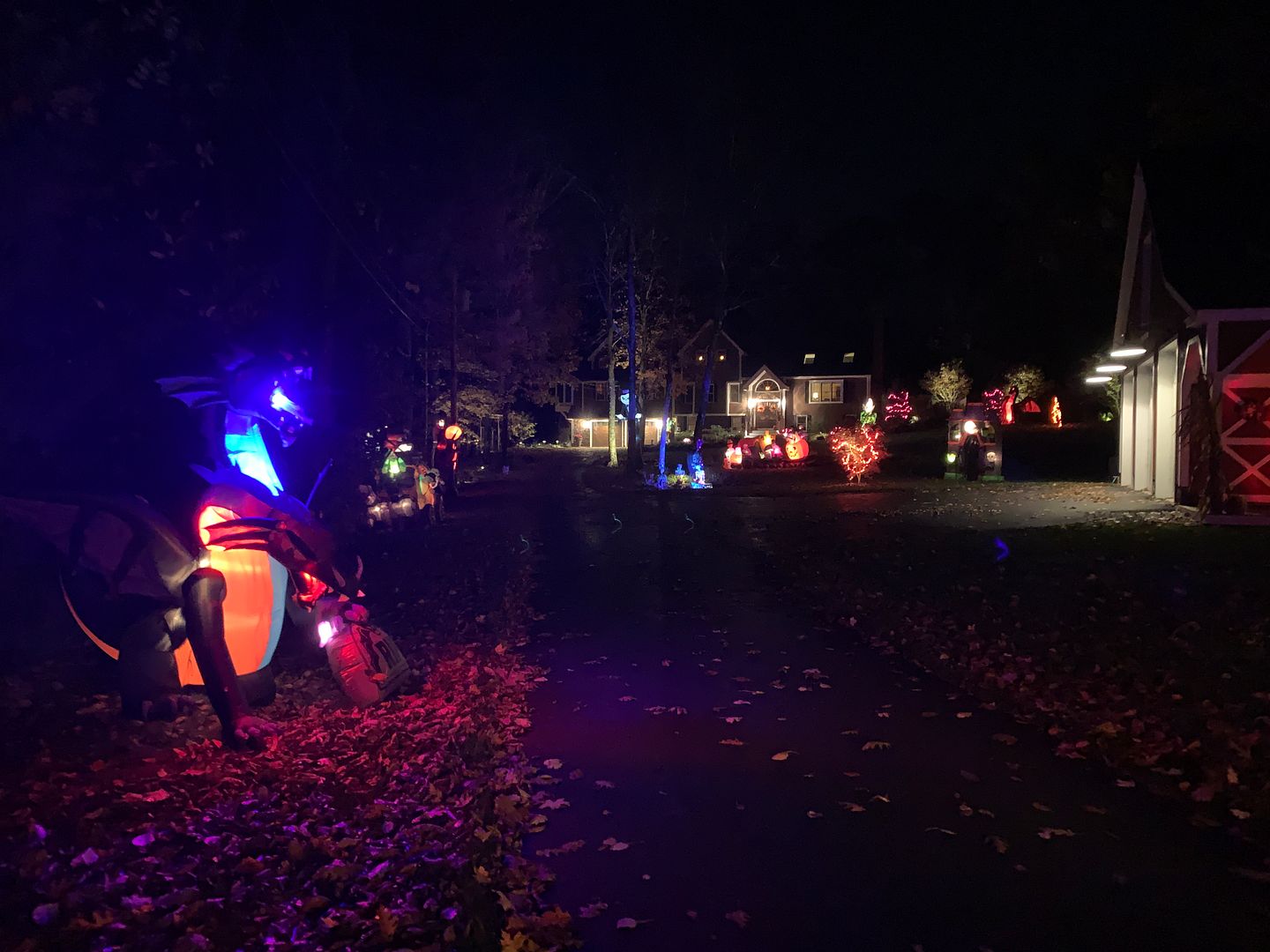 Tho I don't have many pics at the moment, my wife does the inside up also.. Those 4 big bins are just her village.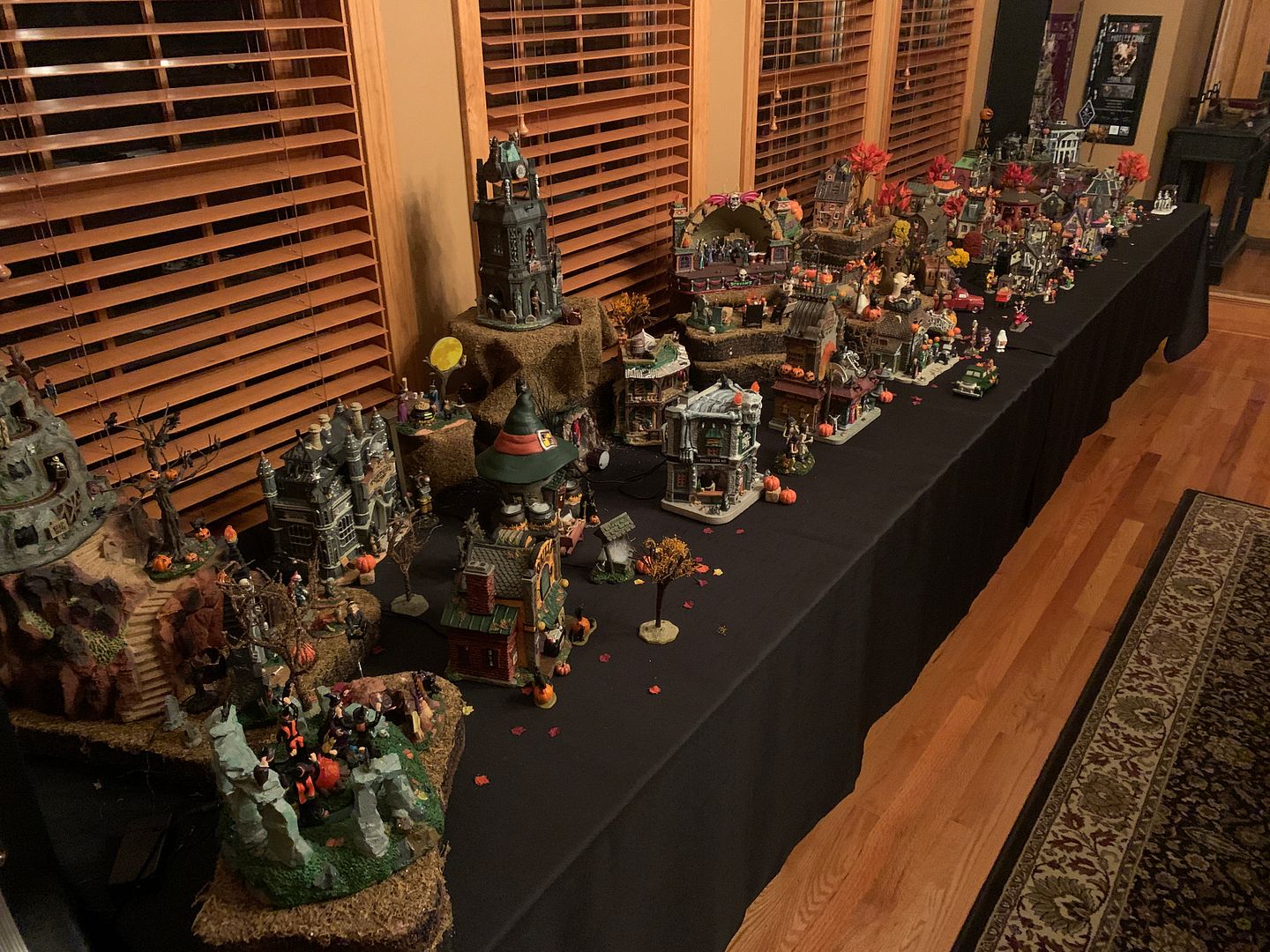 I'll continue to the woods in the next post..