Discussion Starter
·
#1
·
hello all
after looking around for some time, i finally ran into one of those vaunted 'barn finds' you all seem to trip over all the time (well, not *all* of you but you know what i mean).
got a great deal on a GT6000 and had to bring it home: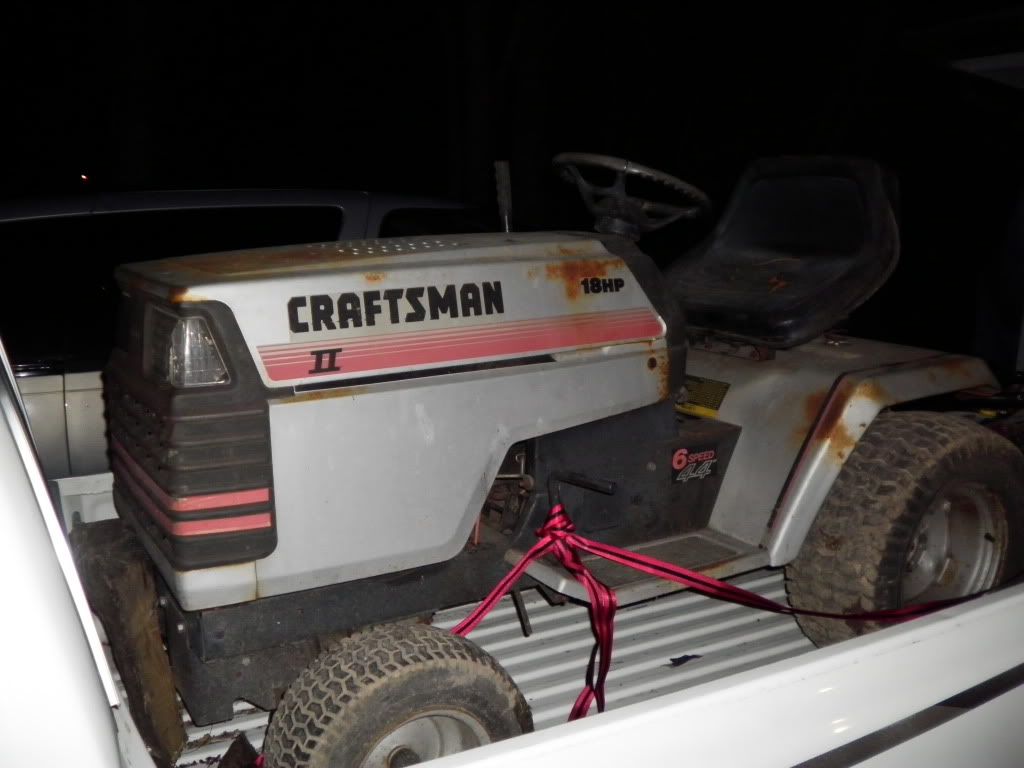 a bit rough but supposedly worked when last parked to be stored in the barn. either way definitely worth the $50 i paid for it (actually it and a craftsman push mower that apparently also works). needs a battery and a seat, also will have to hunt down a deck at some point. it does come with an 18hp briggs that looks to be all there
the model number is 917.254410 and my first task is to find a manual.
oh yeah, not sure what i am going to do with this in terms of paint scheme but it will get a new coat this winter... it does have a name though, 'goliath' after the mean truck from the knight rider series of the 1980s. these tractors have always reminded me of that look:
:Tractor2: (wrong color but it captures the idea anyway)