I am not really THAT new, But I thought that I would make one of these anyways...I never saw this section before. I am 14, And starting to make a loving collection of vintage tractors. I have 2 Vintage Sears, 1 with a front end loader. I have one older Deere, but i would classify it as vintage just yet...
At my Cottage in Lac Du Bonnet I have 2 of the tractors there, 2 at my house in winnipeg and 2 at another cabin. All will be at a cabin south of Steinbach. I have my own garage that my dad gave me, but I will need to make a bigger one soon... :duh: I am usually in the chat alot, asking questions about alot of things, I am sure alot of people in there are sick of my questions, But I LOVE this site. I also WISH there were alot more vintage tractors forsale in my area, there isnt many. I am currently thinking about buying a bolens at a pretty good price. I am also working on trying to get a free (or maybe get my dad to buy him a case a beer for it) a 1960s John Deere 110 Round Fender. I will update this when or if i get any of them. And I have a youtube file showing what I am upto on my projects. Link in my signature.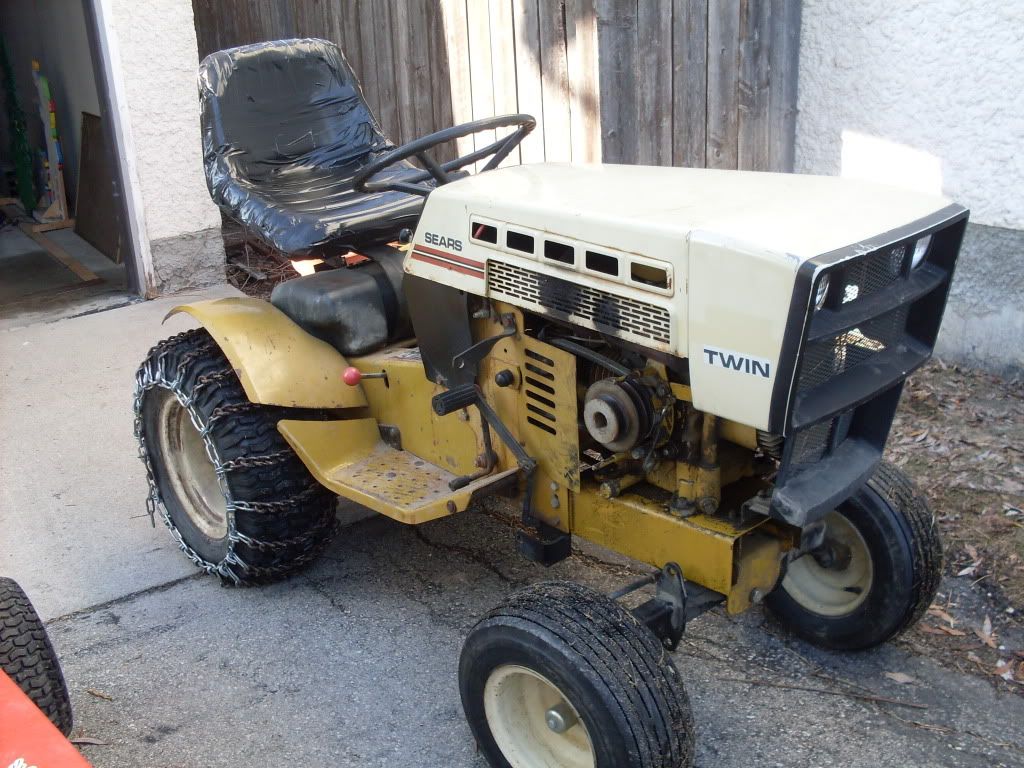 Oh yeah, And for Me,
I am not a kid that uses all the shortcuts like o (as in oh) or u (as in you). That annoys me and when I *USED* to do it i wrote like that in a couple places on a E.L.A test and lost marks...So I stopped after that.
All my tractors are in my signature.
This is a awesome site.