Discussion Starter
•
#1
•
Maybe this is the wrong place but the weather says this is the right time to get (and post pics of) this distant second cousin to Lawn-Boy. And at such a great deal I couldn't resist it on multiple levels. I have a '67 or so 17' Grumman square stern canoe my dad bought new and this 3 hp was perfect for it. The cork float appears to have become saturated and needs replacement so I'm working on that. Easy fix. $25 was a steal for an outboard of any brand, running or not.
From what I read here and there, OMC built the Sea King through its Gale division for Montgomery Ward for a few years. Mine is a 1953 according to what I can find out on the model/serial numbers.
When I turned on the petcock fuel would squirt out the top of the carb like a drinking fountain. It's a 16:1 so rest assured ODF, Croc and es bob...its first running tank will be BeNol. In fact it has a half tank already, waiting for the carb. Enough rambling, here's a couple pics. If you guys know more about the OMC/Gale thing, feel free to correct or add anything, I'm just going from memory and what I read on some random sites...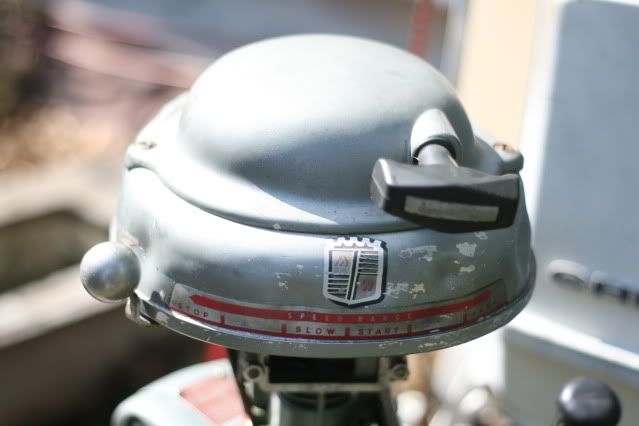 The sides are with it, just not on it right now since it's in "service" mode.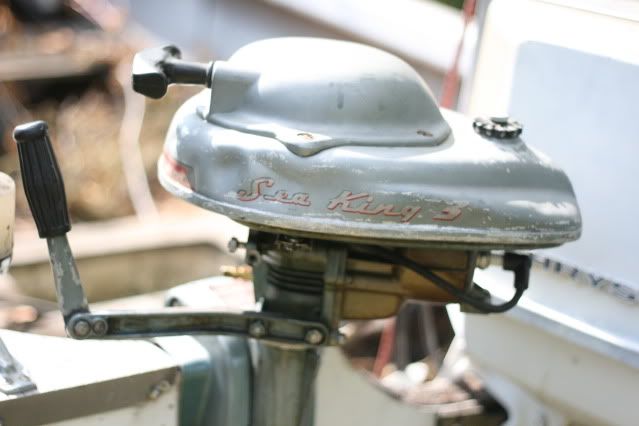 Much thanks to my neighbor with his vintage Starcraft aluminum boat and Chrysler outboard for giving me a spot to hang it and work on it. Great places to live depend alot on having great neighbors too.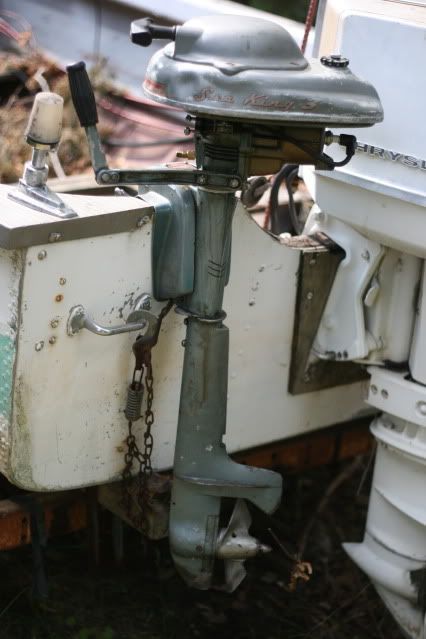 Have the carb off obviously but this thing is in really good shape mechanicaly and decent cosmetic shape too. Not bad enough to warrant a resto. Just a good servicing and a tune up...can't wait to plant it on my Grumman and make my kids laugh if nothing else.
Pretty simple and basic.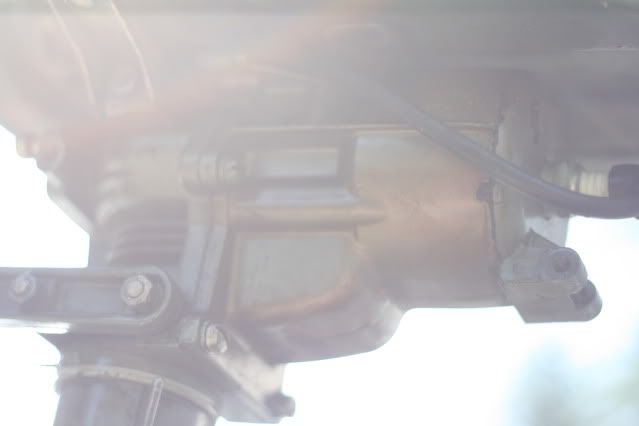 Sorry for the long post, just kind of thought you guys might appreciate it. It's a small engine anyway...
Hope you all are having a great weekend...