Discussion Starter
•
#1
•
Most of ya know I have a lawn mowing business. Well, this fall here good friend/ neighbor of mine asked if I could help them thru harvest. Grass slowed down and was able to help. All the beans are done and corn should wrap up this week or first of next week. Then I have to do my final cut on all my yards then help them with tillage and maybe more.
Here are some pictures I got of the equipment and their grain transfer.
Their farmstead from across the road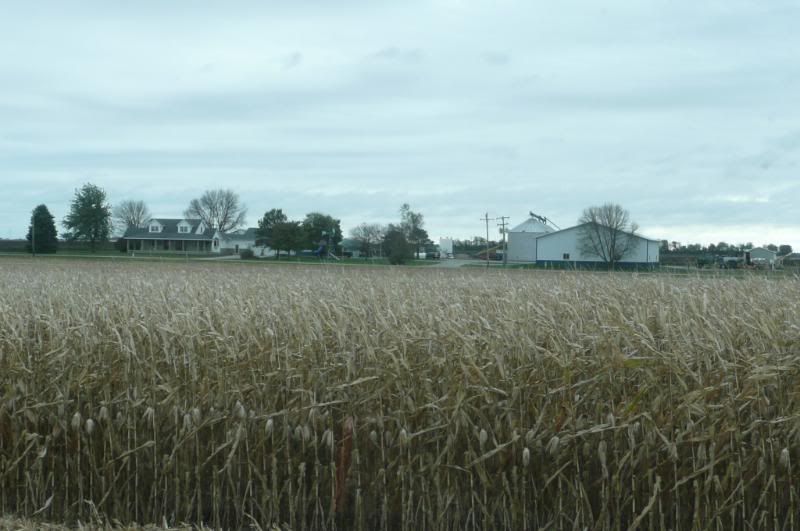 First is the John Deere 9220 and J&M 875 auger wagon I been running.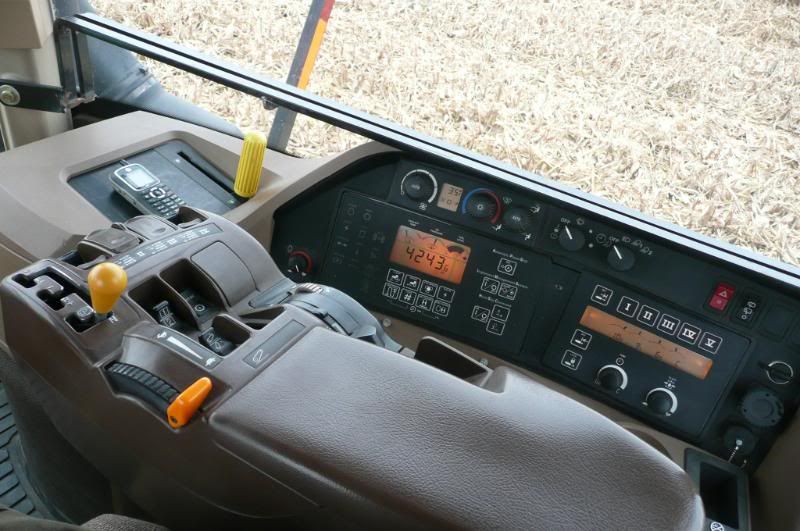 Owner running the 9510 combine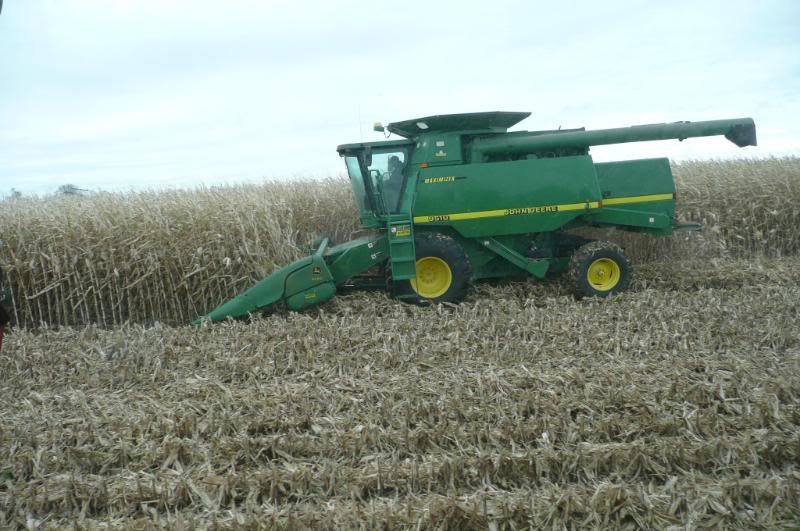 The semis waiting for a load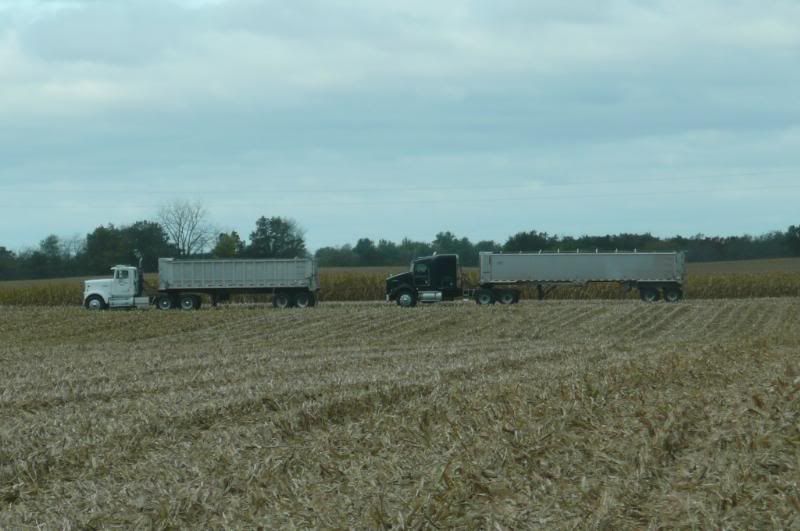 Black truck pulling in with a load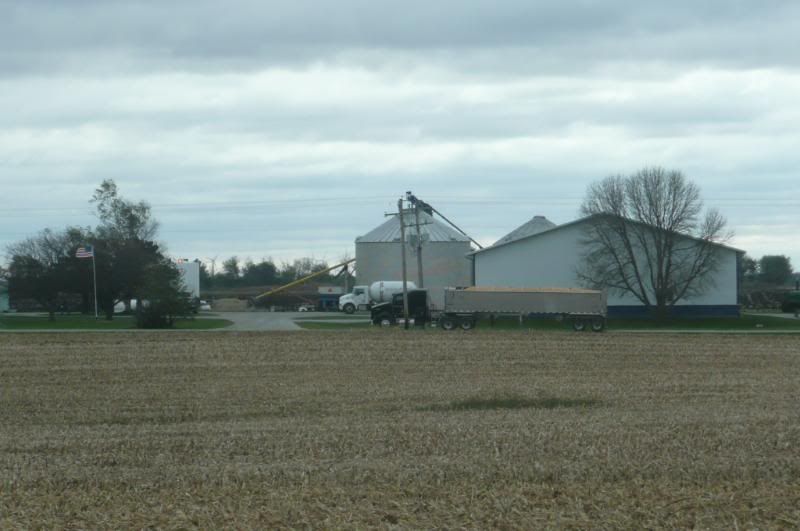 Now the John Deere 8450 w/ the 30' Landoll disk. I been running this beast too.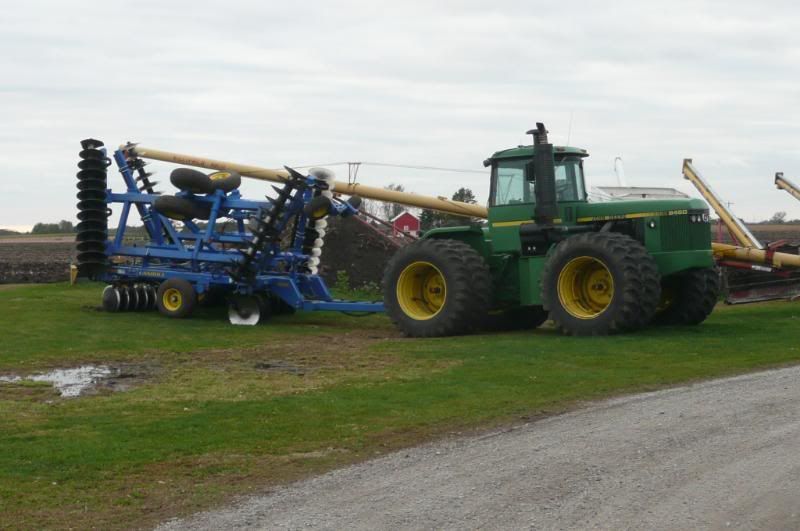 Now for the grain transfer. They have 4 big bins and a dryer. They were full, so they use their machine shed to store the corn till they haul it to the elevator. They contract their grain and haul it right to the terminal for November to February delivery. They transfered 45,000 bu. to the shed this year.
First outta the bin into the DMI wagon, then it dumps into the first auger being run by the Oliver 1485.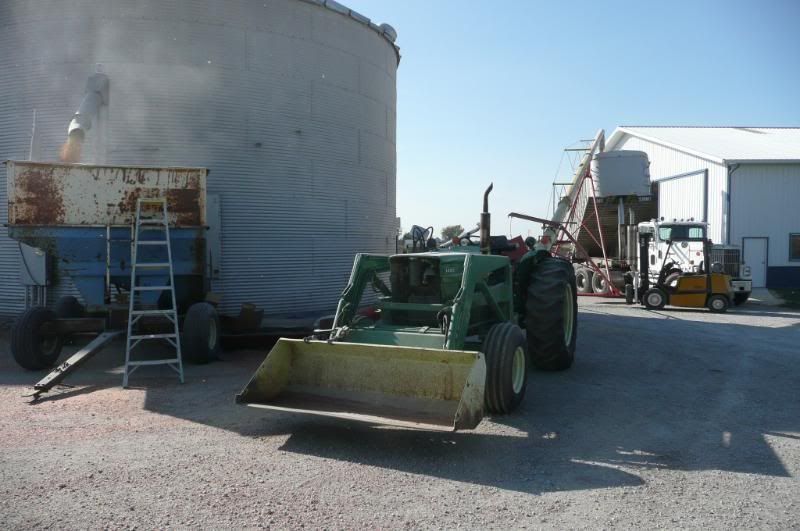 Then dumps into the semi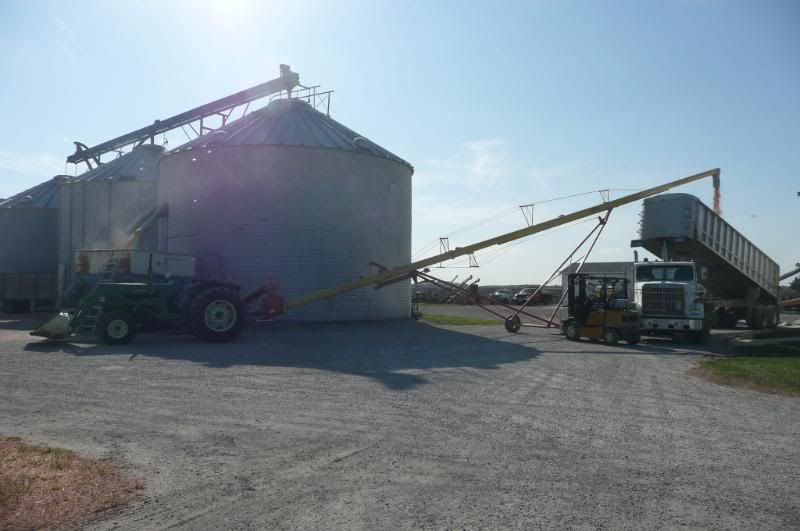 Semi dumps into the second auger, run by their 4020 and into the shed.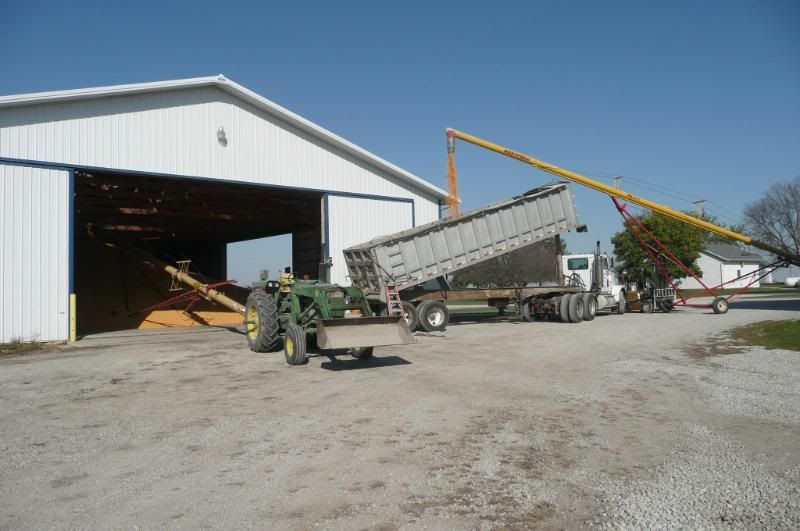 Here is a shot of the shed and the John Deere 7230 and 5 bottom plow. Been running this sweet tractor too.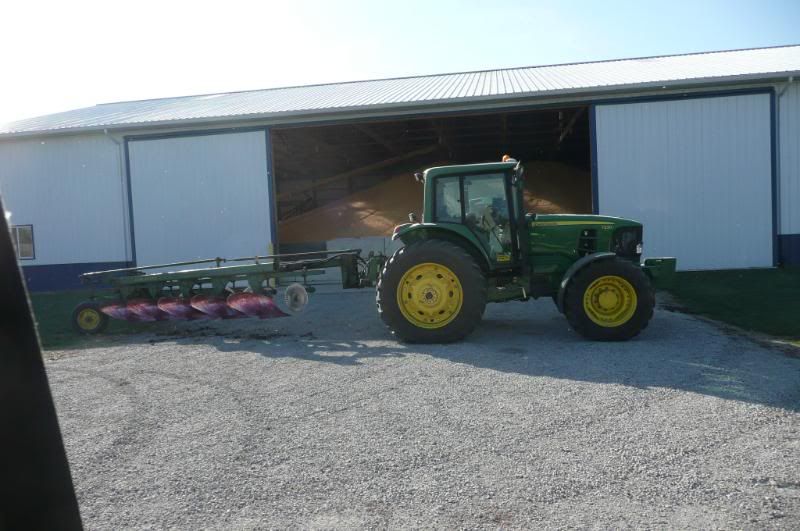 Another shot of the 4020 for the 4020 fans!!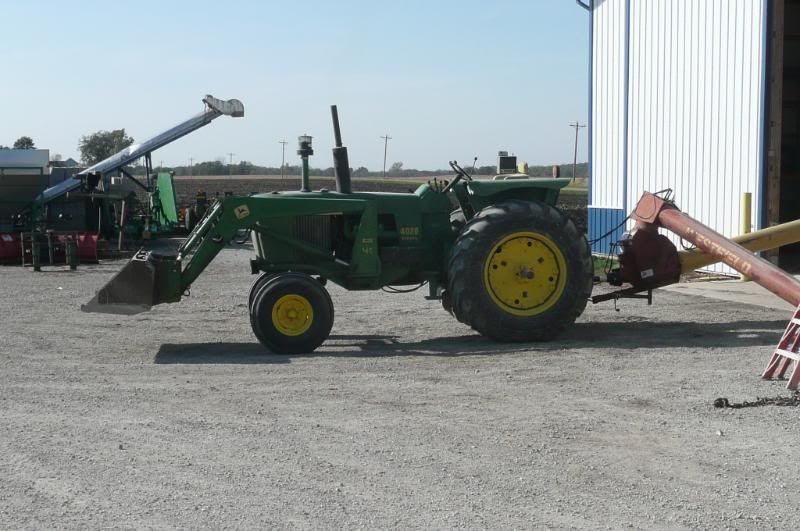 Hope ya all enjoyed. I'll get more pics in a couple weeks as other equipment gets rollin. :trink39: