Got a job prepping a yard for new grass so I got to I rip up 1/2 acre today on the old 400 and the 35 tiller. It was a little wetter than I wished but another storm is coming in tonight so it was today or delay.
I forgot to take before pics and remembered 1/2 way through the first pass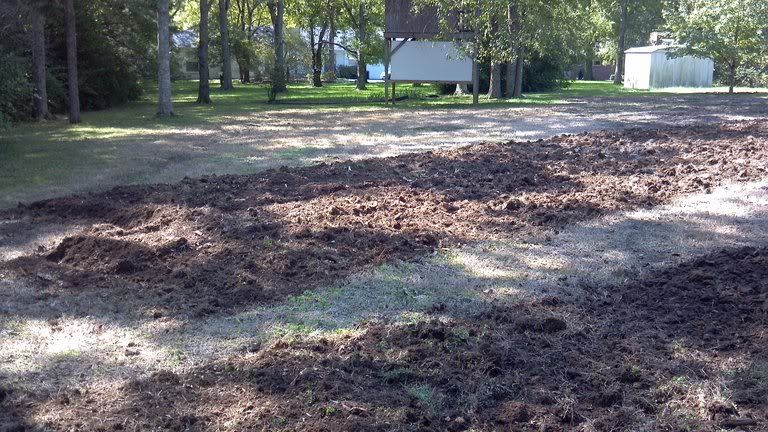 After 3 passes with the tiller. Owner was just starting to roll it.It did a decent job considering the tiller is designed for field crops.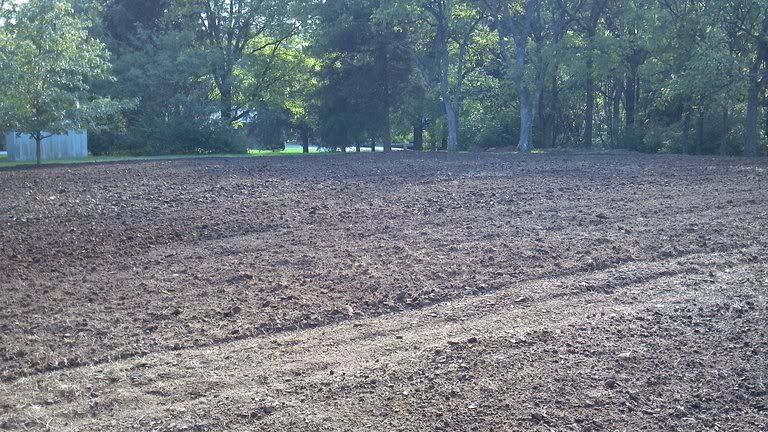 All this took me about 5 hrs. Biggest job I've done with it to date.