I have been looking for a small 4x8 trailer to tow behind my Honda Accord that I would use to get larger supplies from Home Depot, tow my Jacobsen tractor that I have been restoring and other things.
(
http://www.mytractorforum.com/showthread.php?t=145499&page=2
)
In my travels I saw this sitting in a guys front yard with a 'For Sale" sign, a quick call and $80 later I had it at my house. I will do a quick rebuild on it so I know it will be reliable and sturdy. In the past when I was searching online I found it and they retail for around $500, when I am all done I will have much less into it. Here is a link to who sells it
http://www.sportutilitytrailers.com/LongChih/749TC.htm
Here it is when I got it home
I removed the decking, cut off all the broken lights and removed all the old wiring. I will install new decking, all new lights ( I will try and get LED's) and a new harness.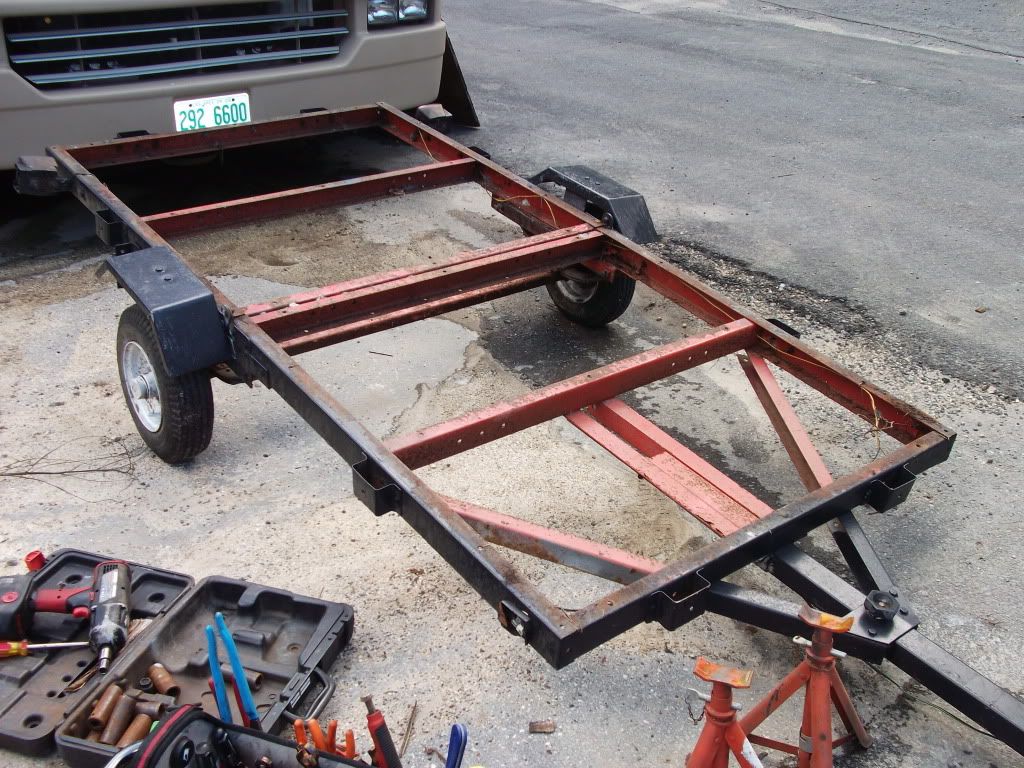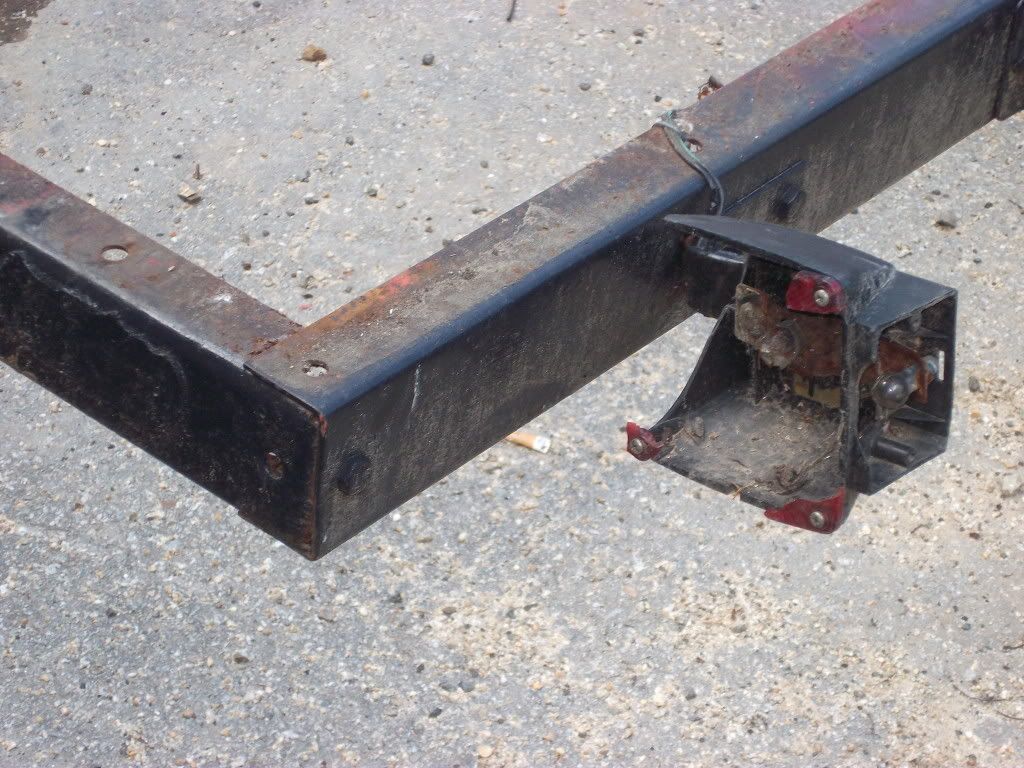 I then flipped it over so I could remove the axle, the tongue and start with the prep before I paint it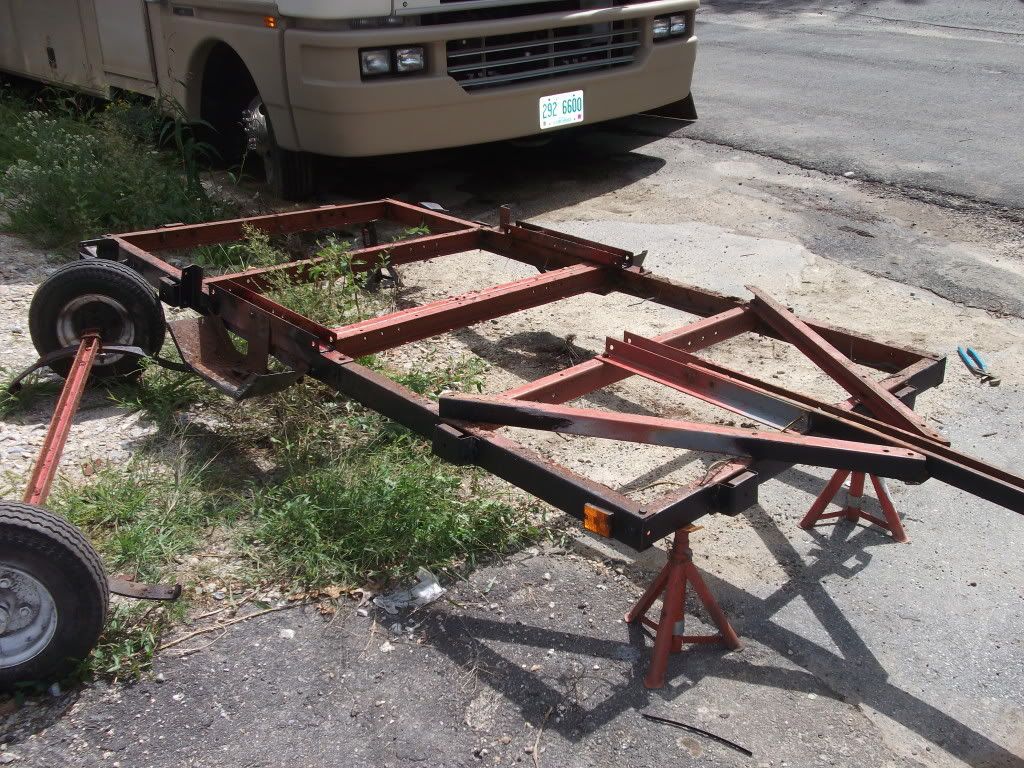 I used a wire wheel on the drill to get the major flaking paint then I will do a quick sandblast.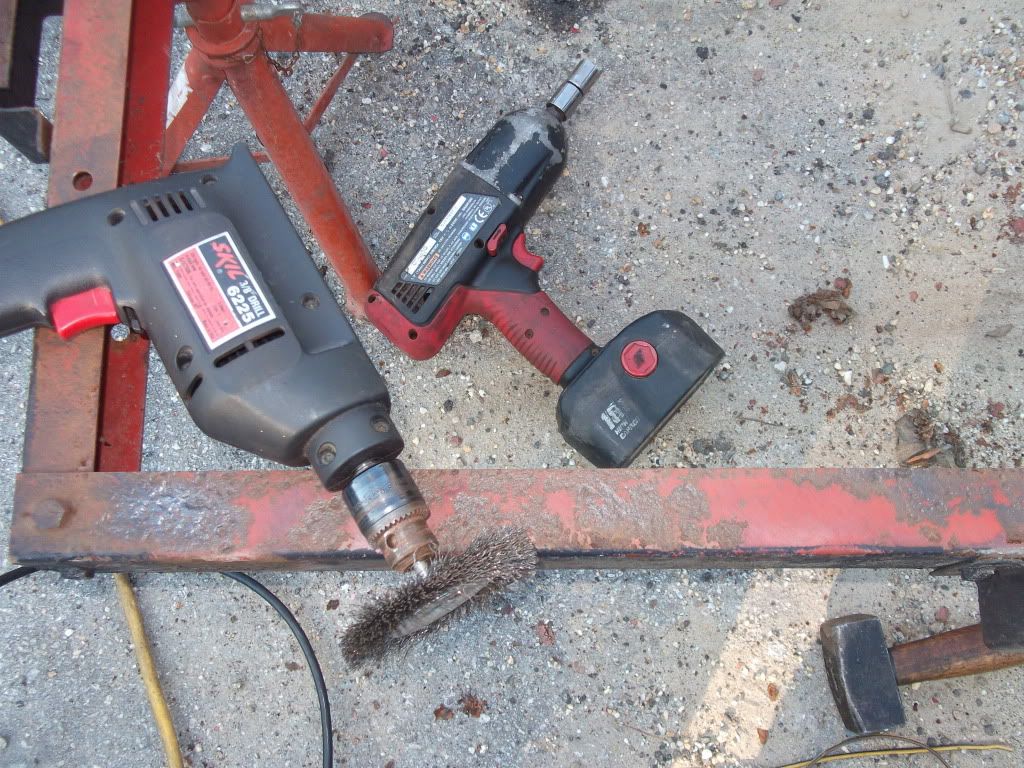 I removed the wheels from the axle and the bearings and tomorrow will get all new bearings and bearing buddies.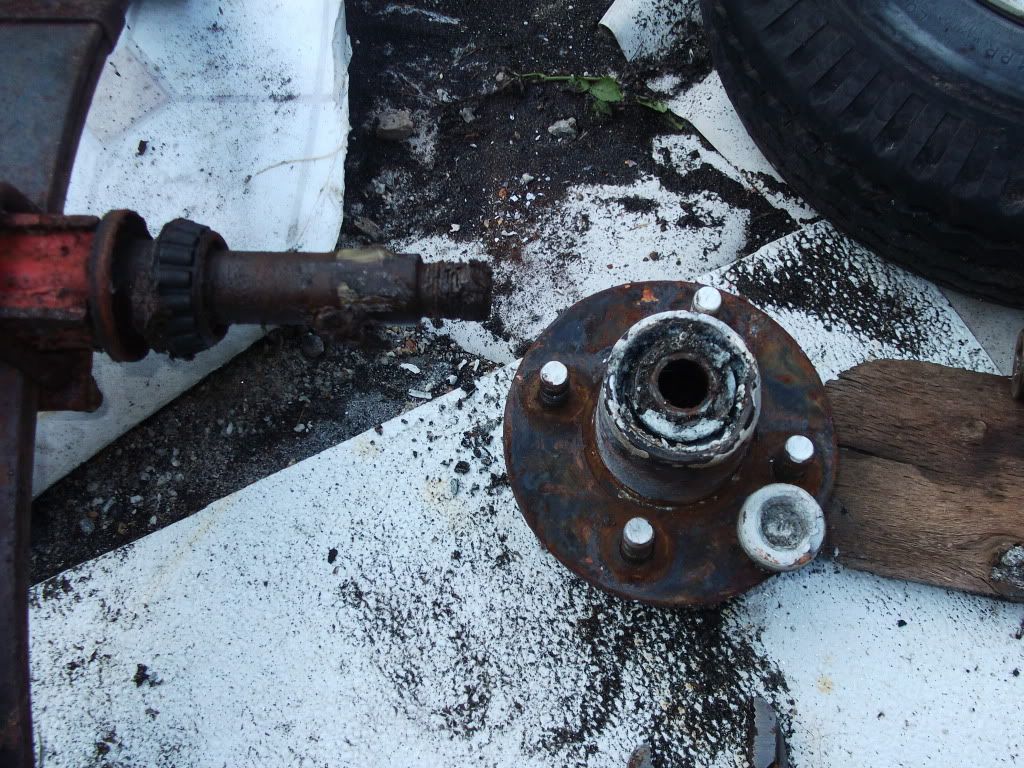 As you can see the bearings basically fell apart in my hand as I took them off
I took my hammer and punch and knocked off the inner race and called it a day