I been working on the 1952 Ridemaster I save out of the junk yard last year off and on to get it ready for the local tractor show by me.
I was pulling the rear tires and rims off to paint and replace the wheel bearings when I notice that the tires were loaded with calcium :banghead3 and the rims were real rusty behind the wheel weights and around the valve stem.
So this what I found when I got the tires off. This is one reason I hate loaded tires.
The pics are after I cut the centers out that is why the rims are cut in half.
Rim#1
Rim #2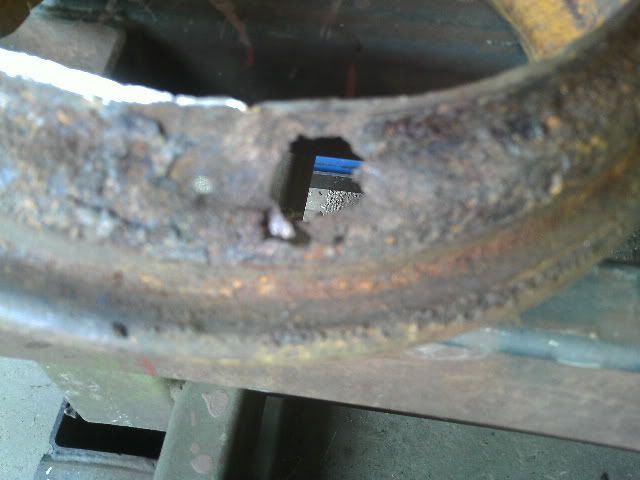 So I Cut the centers out on the brake lathe at my dad's auto repair and ordered a new set of rims to put the centers into.
Here one center cut out of the old rims.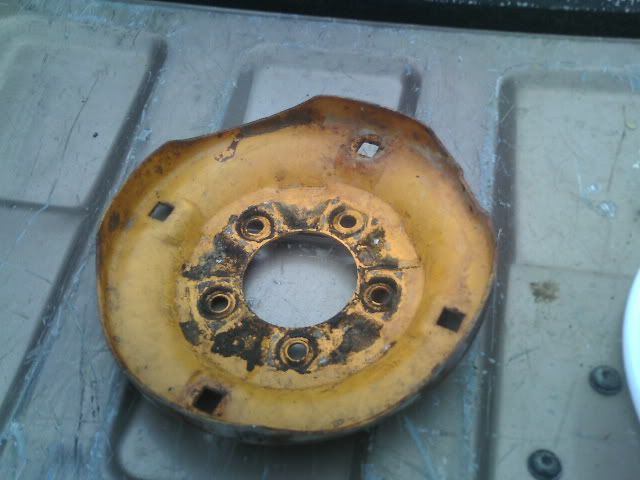 Also here's the center cut out of the new rims.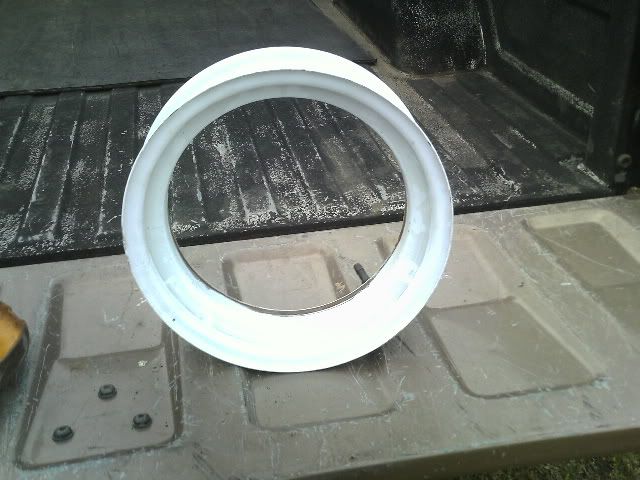 This is the center out of the old rim sitting in there new home.
With a lot of care to make shore the centers were in the new rims strait they were welded into the new rims.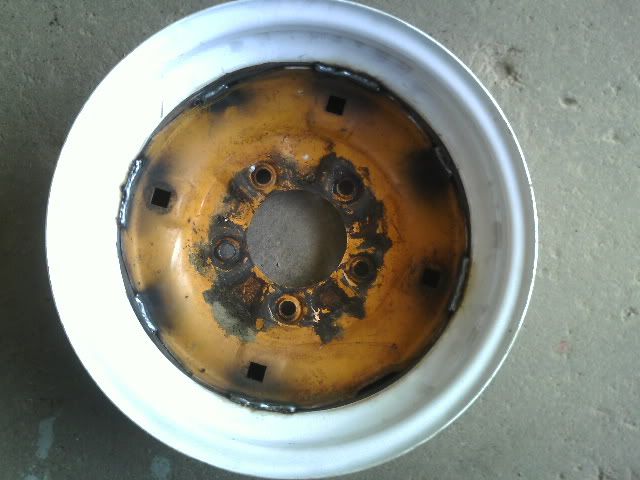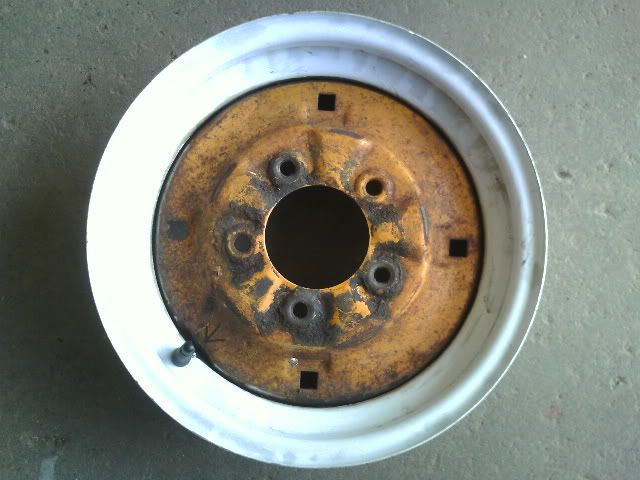 I will post more pics when I get them painted and put back on the Ridemaster.