I've also owned mine for a few months, unfortunately due to surgery and snow, ive only had an hour or so to play with it. So far it's seems an excellent investment to utilize the front quick hitch for summer duty.. I hope that by spring I'll be able to really give a workout clearing up my property. Here are a few quick pictures I took. I was able to easily pick this log up out of the snow first try, and at an angle..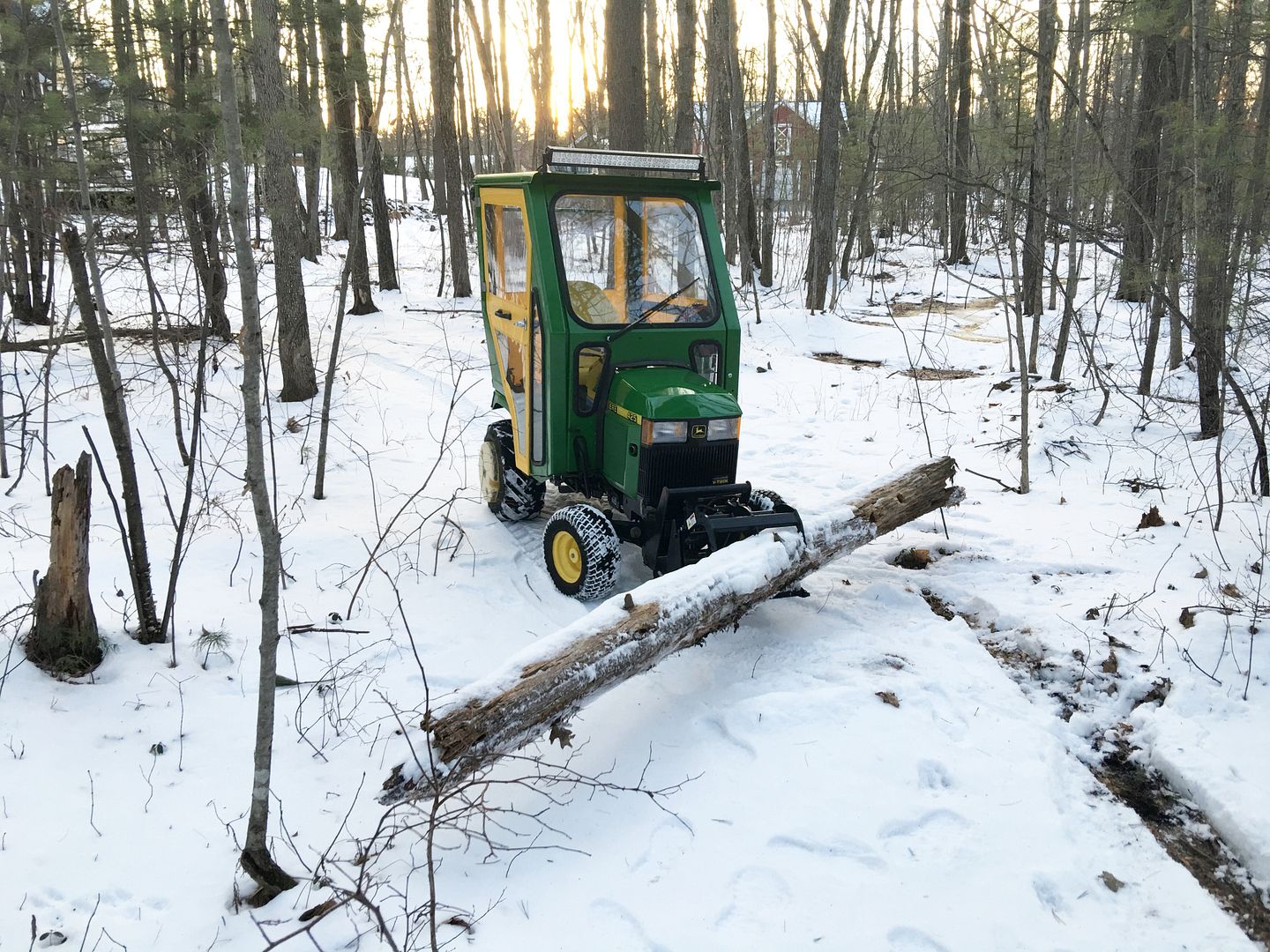 It's built for heavy duty..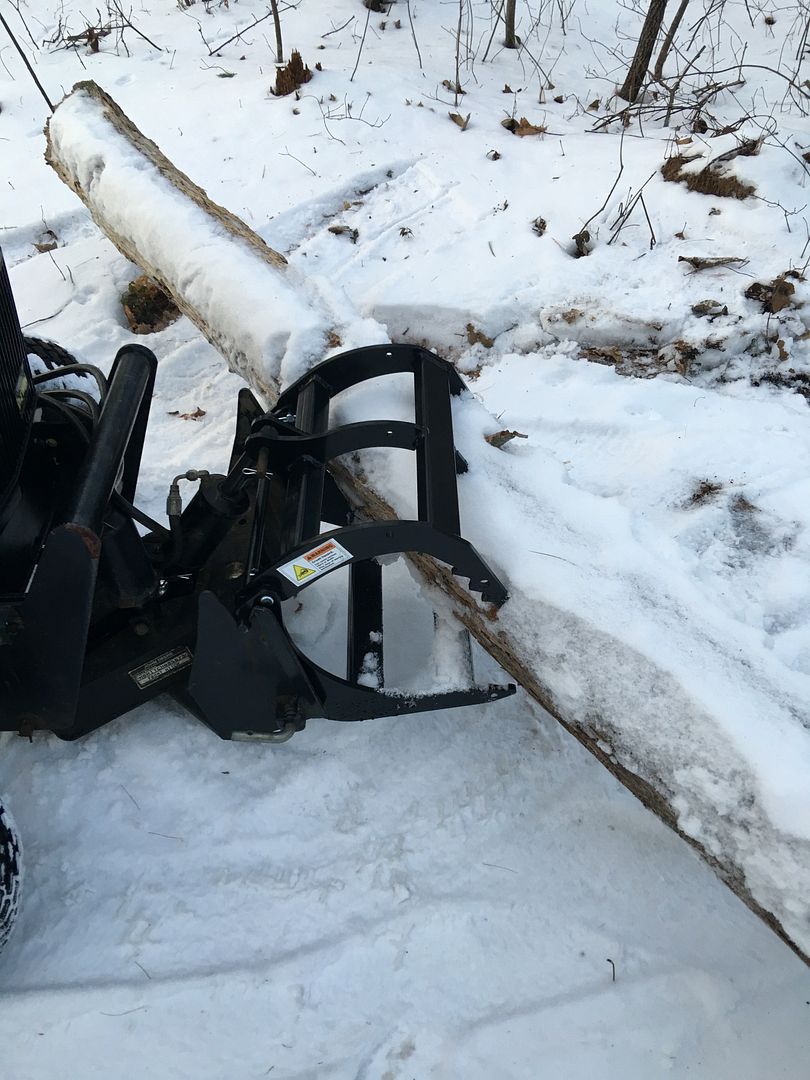 Looking forward to putting thru its paces soon.