Just curious what your favorite pocket knife that you carry around is. I have this sweet little CRKT Ripple with the "Pocket worn" finish that I bought at WalMart a year or so ago when they were clearing them out. It is a Ken Onion design knife, has ball bearings on the pivot, and the blade is super tough. I have cut everything from cardboard to 18 gauge wire with it and have little or no wear on the blade. I haven't sharpened it in a year, but it will need it soon.
http://www.crkt.com/K415KXP
I bought it for $25 on clearance, it retails at $59, and I think Lowes sells them for about $35 or $40
this is my second favorite- Boker Mini Magnum Tanto Automatic open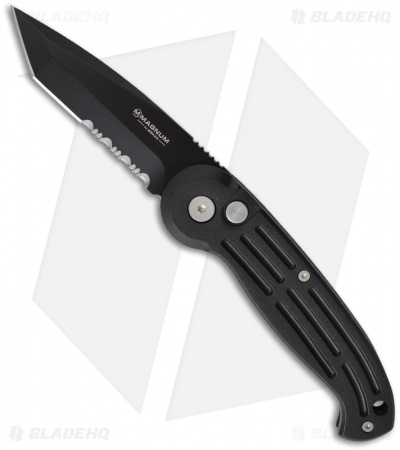 Mine is really beat up, but works fine after 6 years of heavy abuse.