Discussion Starter
•
#1
•
Hi guys, I could use some help. I bought a 140H1 about a year ago, brought it home and tried starting it. Changed the oil, and it fired up easily enough. Was super loud (no muffler) and it smoked like crazy (blue oil smoke)
I parked it in the shed until I had time to mess with it. This weekend I finally had some time to look at it and found some rust in the tank. A few minutes with this and I had that cleaned out:
So I put in some gas and cranked. Nothing. No spark. Odd, it ran before...
I noticed the coil doesn't have any connections (other than the high-tension lead). I pulled out the wiring in the vicinity of the coil and took a pic: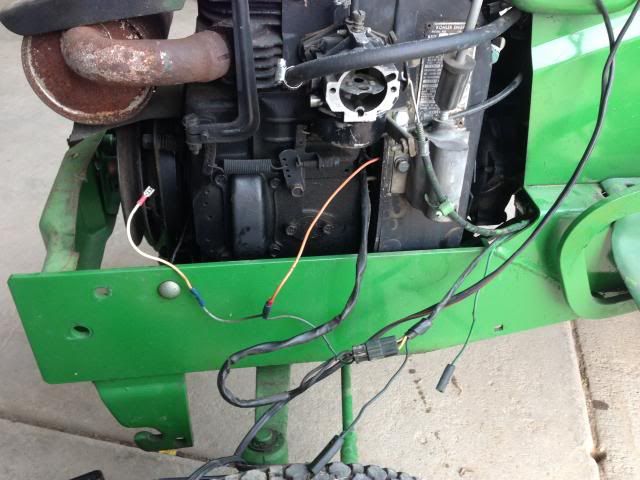 I also found the coil had a terminal underneath that had broken off: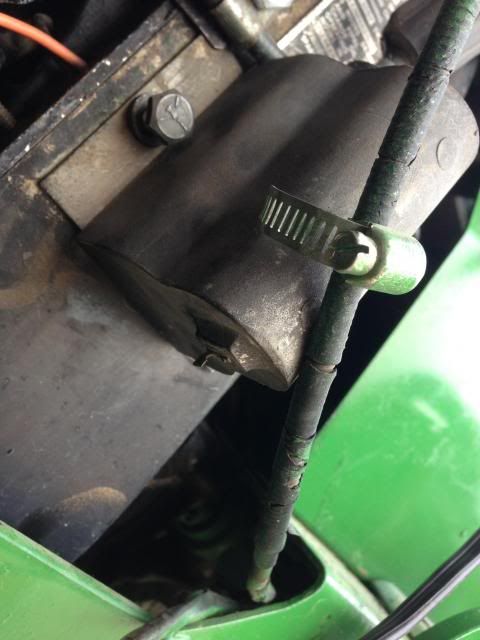 I have the original manual with a generic schematic but no wire colors: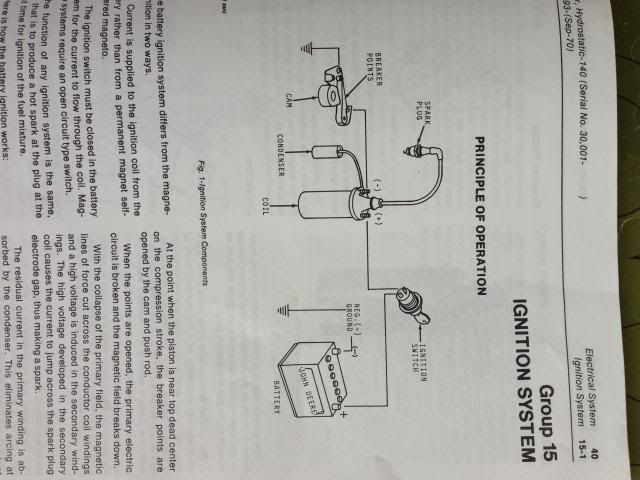 I'm guessing the orange wire coming out of the engine is from the breaker points?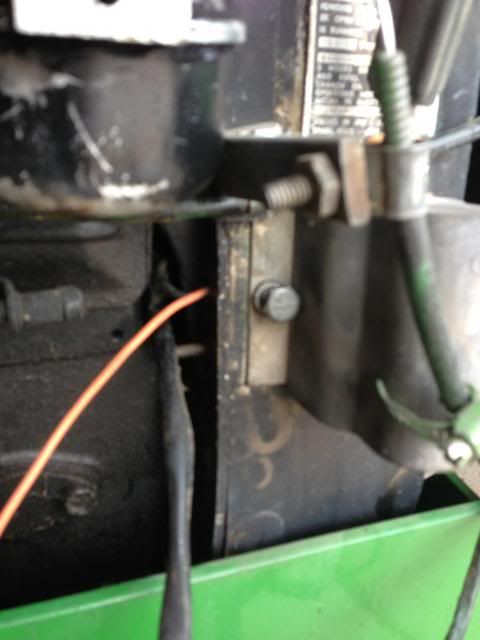 Anyone have any clues to help me wire this up? I can solder a wire onto the coil easily enough but which one? I tried to ohm out the wires to see if I could see the breaker point action but couldn't see the breaker... Maybe it was happening to quick? Or maybe none of these wires are from the breaker points. At one point I jumpered the white wire with the push on terminal to the coil. Still no spark...
Any help would be greatly appreciated!
Next step is to deal with the oil smoke. The previous owner said it ran fine when he parked it many years ago. I'm wondering if the rings are stuck and maybe some oil down the plug would free them? Any other thoughts? When it ran, it smoked really bad.
Thanks
Andy