Are you one who lives for the smell of diesel on a cold morning? Perhaps you depend on one daily for your business. Maybe it's the raw and sinister torque that only a diesel could deliver that has had you hooked and you've grown into the diesel hobby on a recreational basis. Whatever it is, you've come to the right place for all general diesel discussions.
Please keep in mind that posts which include any brand bashing will either be edited or deleted. If you don't like it, don't share it! Let's keep this thread focused towards the enthusiasts' angle as much as possible so that we can all have a good time. :thanku:
I'll start the thread off sharing that I drive '99 7.3 Ford Powerstroke with a 6 speed manual. I had always dreamed of owning a diesel truck all off my life. The sound they make, the power and longevity really intrigued me. I chose the truck I have now as it checked all the boxes of a particular configuration I was after. Being an older truck, it has nowhere near the bells are whistles of any of the modern common-rail diesels but that's one of the things I like about it best. It is noisy, a bit crude around the edges, and fairly simple.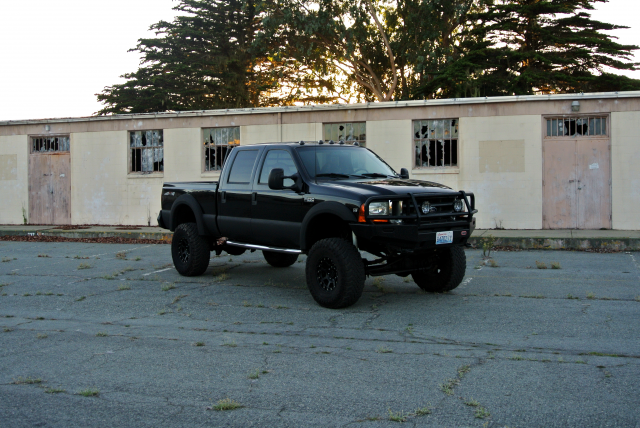 I'm already wondering what my next diesel project will be down the road. Something tells me it will be a Cummins that is possibly a swap into something vintage.
So, let's see your diesel vehicle ,or, why you appreciate them.