I was given a free blower by a friend of mine, it was part of a divorce deal he got but doesn't want the blower. I have one on my little L100 but its 8 years old and is getting quite tired and the CC blower is a heavier duty model.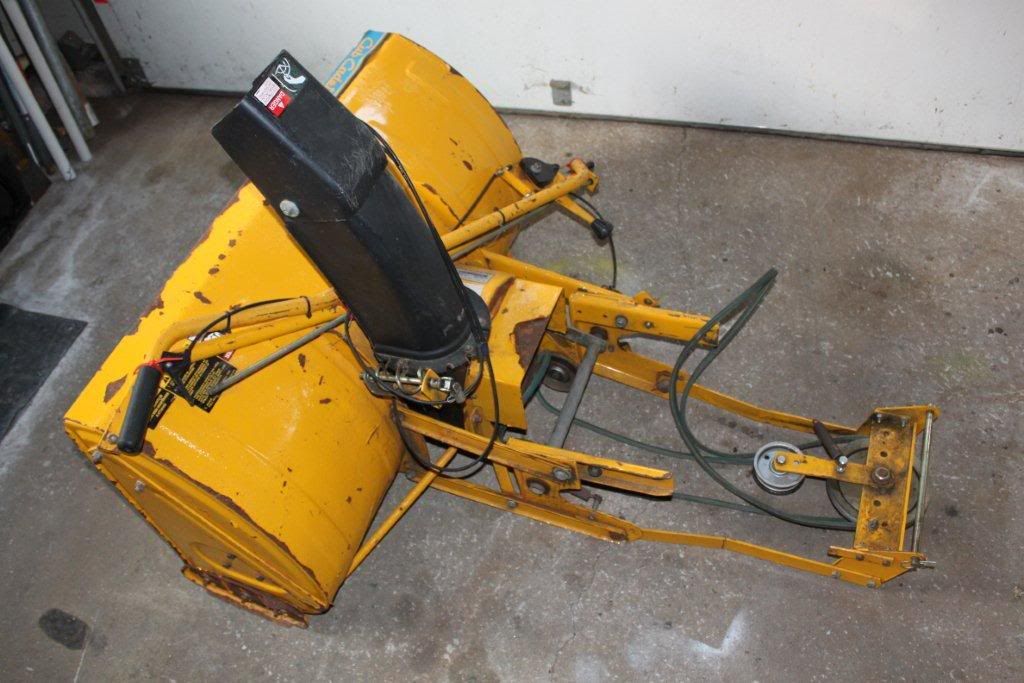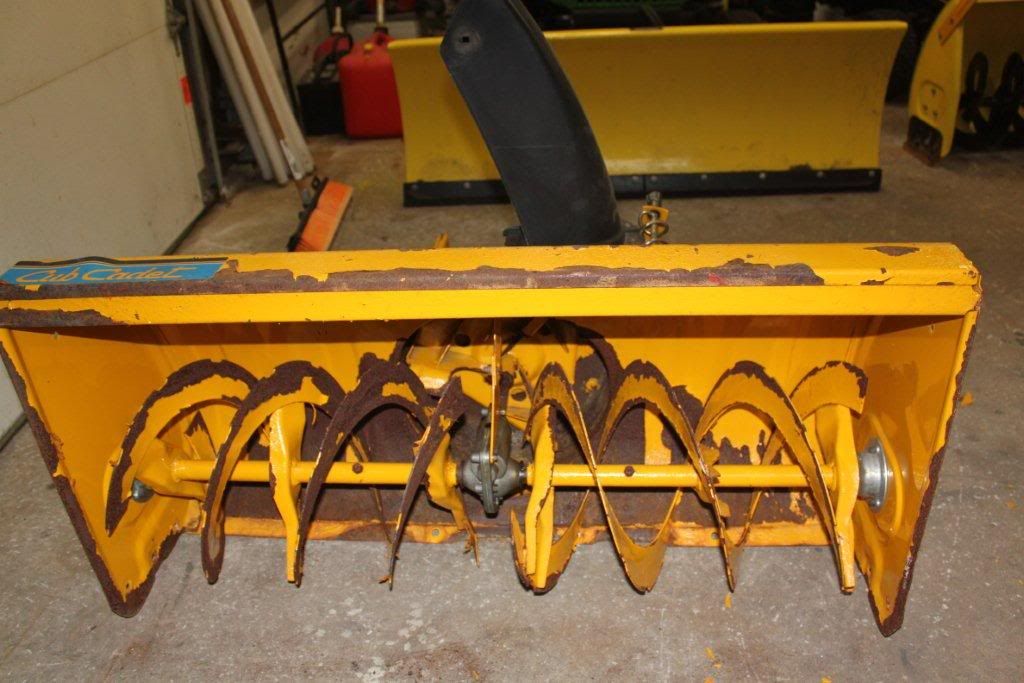 Its pretty rusty but the auger and impeller feel perfect, spin very smooth and easy. The scraper bar and skid shoes on the other hand are a different story, not sure why anyone would spend as much as they did for the blower and let it get to this point.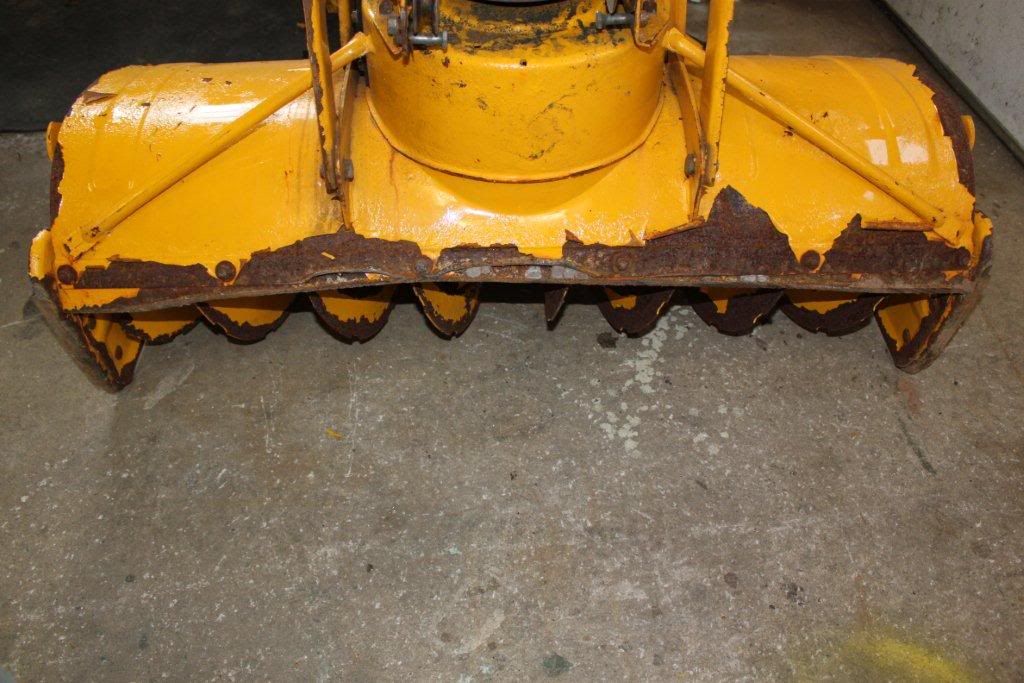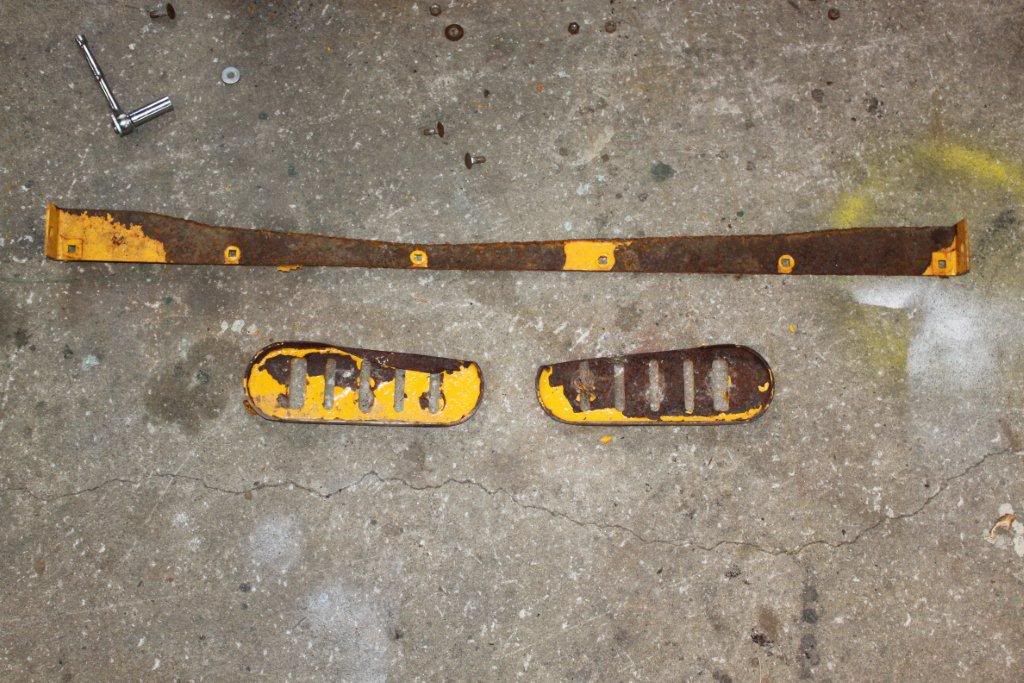 I broke, or cut all the bolts to get it apart and the blower shell itself has very little damage, I did some quick hammer and dolly on the bottom edge and managed to get it to back into somewhat good shape, all the mounting holes are good so I will make a new scraper for it, I priced a new one and I found it online for 70 bucks shipped.... no thanks. I took the attaching pieces off that mounted it to the CC, and the with of the mounting arms off the blower are close to the width of the front of my 318 so I dont think mounting it up will be to difficult, and I will using the original lifting system but with the addition off a hydraulic cylinder to replace the manual lifting arm. I have been itching to try out my new welder.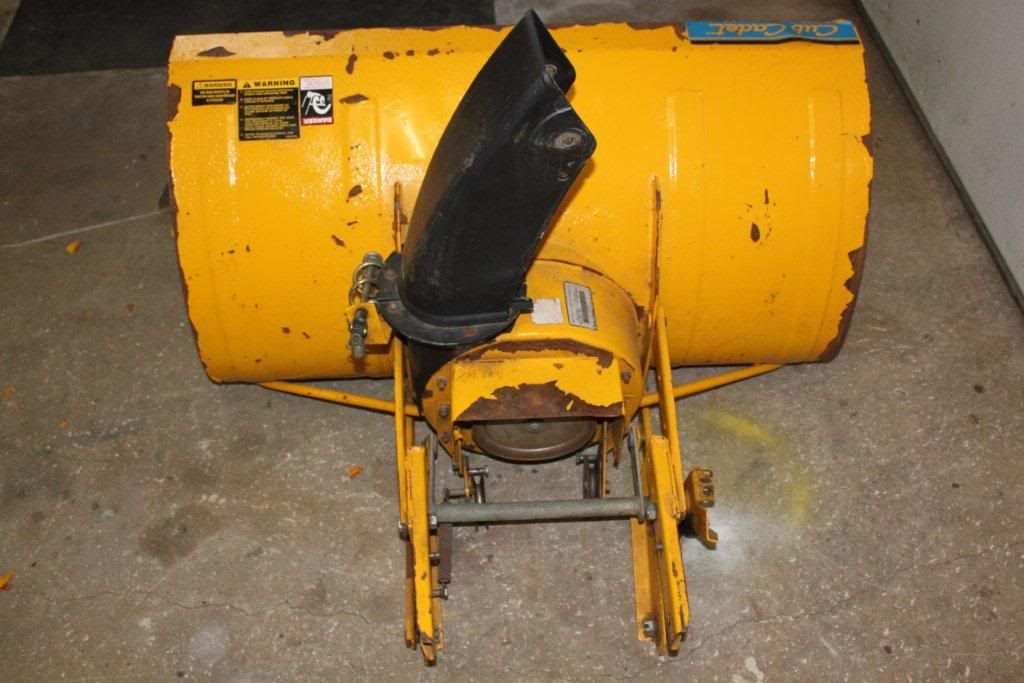 Now the part that I believe will be the most challenging is getting power to the blower. My first plan was to route the belt off the pto to modified mower deck mule drive to send the belt to the front of the tractor instead of to the back, and send belt right to the pulley on the back of the blower, but of course I need to spin it in the opposite direction. So unless I can make it so I can cross the belt so it turns it the right way I need another idea, I am welcome to suggestions.
Also the blower is only 40 inches wide so I will be adding 2 1/2 wings to each side to make it as wide as the rear tires, but for now the drift cutters have found a nice home on the other blower.
I definitely want a 2 stage for the 318 rather than the 49 single stage and the 47 is a monster and too expensive for me, and I needed a new project anyways.
And yes, all of the snow toys for the 4 inches of snow we had this year.......
:dunno: