Discussion Starter
•
#1
•
I need some Scientific Help on this one.
Convective circulating water by solar collector.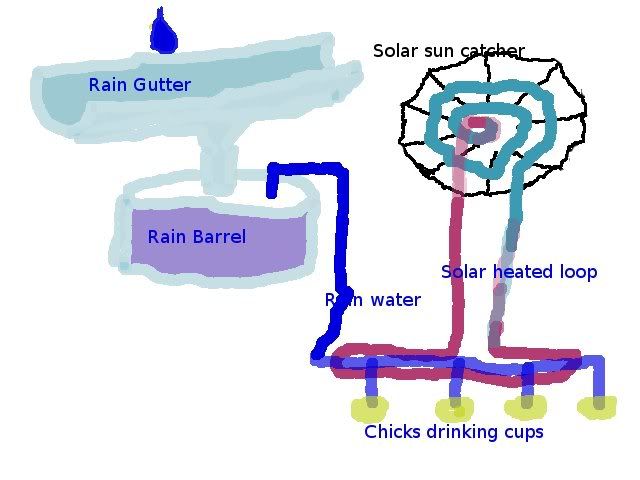 See my Solar Collector up top right. It catches Rays from the sun. to heat that loop of Water.
I'm hoping the difference between the Cool water down in the barn by the chick's sippy cups, will be driven up the loop to the Hot part by the heated water wanting to go to the Cooler part of the loop.
Is that what's going to happen?
raying: Will it circulate on cold days?
raying: