Discussion Starter
•
#1
•
Hi all, it has been a while , I thought I would share my experience of swapping a 18 hp Duromax into my SS15 build. I could have posted in my build post but thought this might be more suitable for a separate post. I received the engine on Friday with no shipping damage (sigh of relief) Looked it over real good, seems to to be well built, threw some oil into it and some gas. I then attached the switch panel and tried to figure out the wiring, ignored the manual and wire colors and used common sense, I wanted to use the electric start to fire it up to test that side of it. once I had the wires sorted (more on that in a bit) it fired right up, it was quieter then I thought it would be and did not shake much, overall I was pleased with it.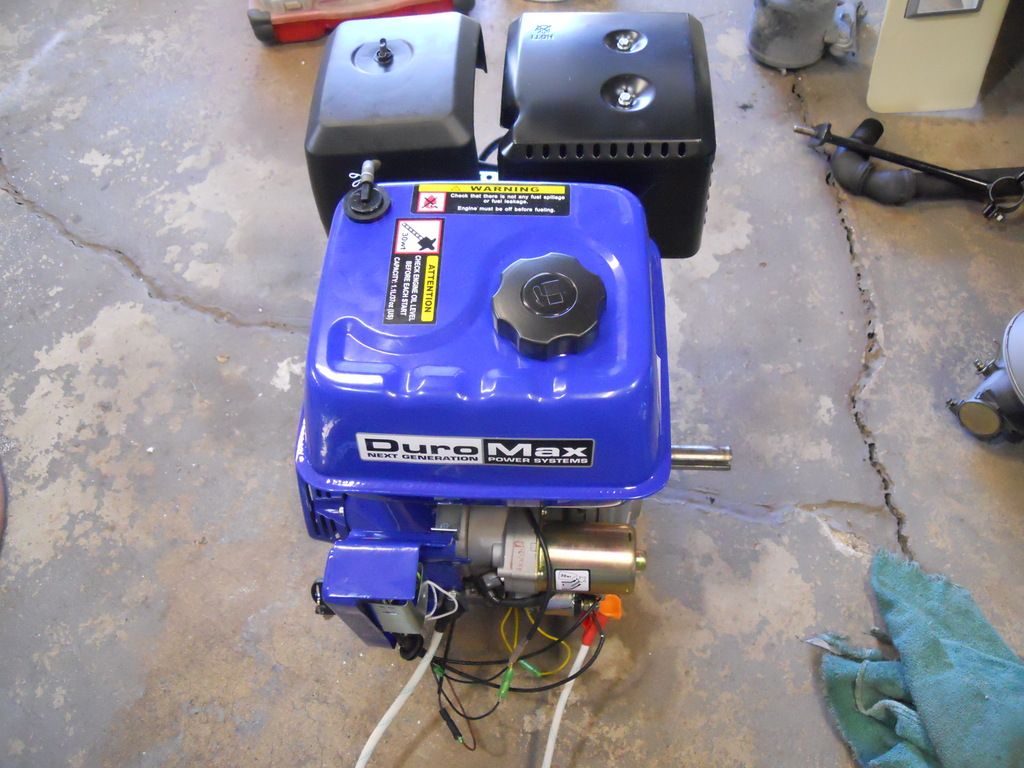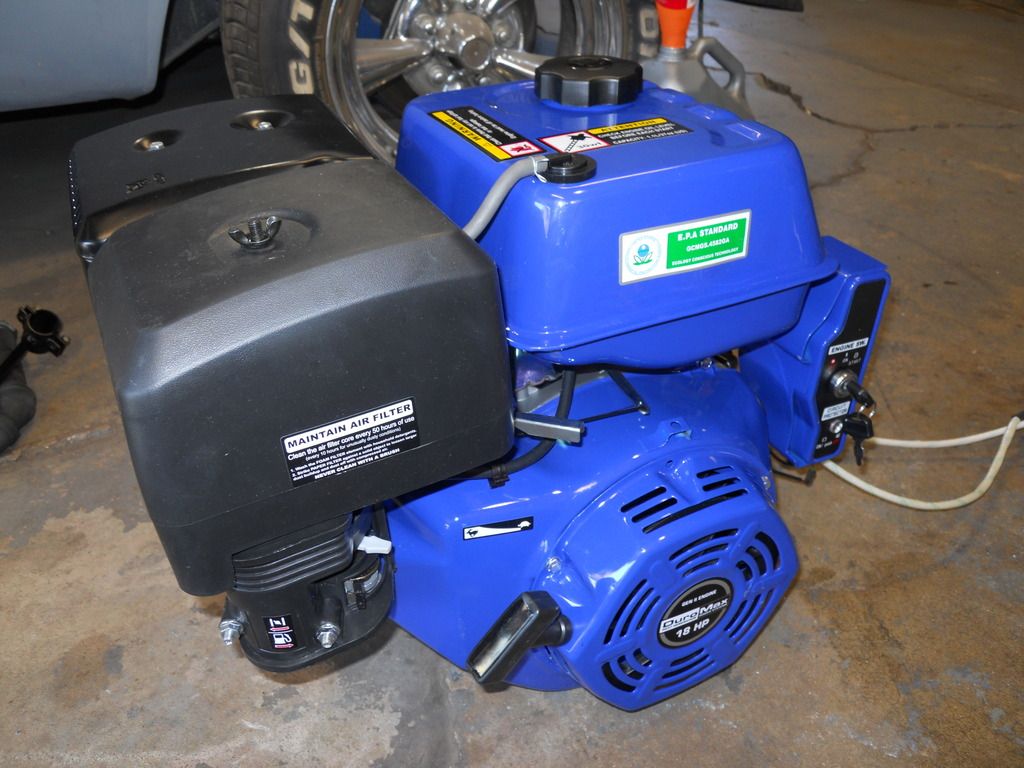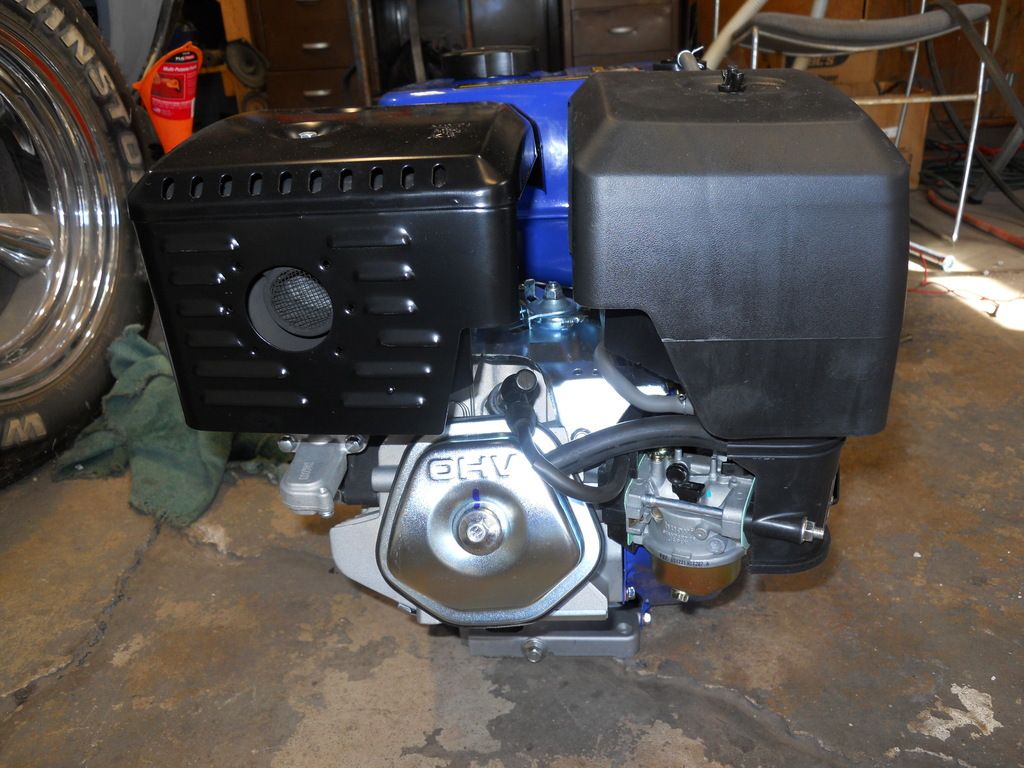 Now the wiring was confusing at first and then it all fell into place, there is one brown charge wire from stator, a black one from coil (ground) a spaded one from switch to the "S" post on Solenoid and 2 black ones from Ignition switch (one for the coil ground and one for the low oil sensor) I will be by passing the solenoid on this using my original and disconnecting the low oil sensor.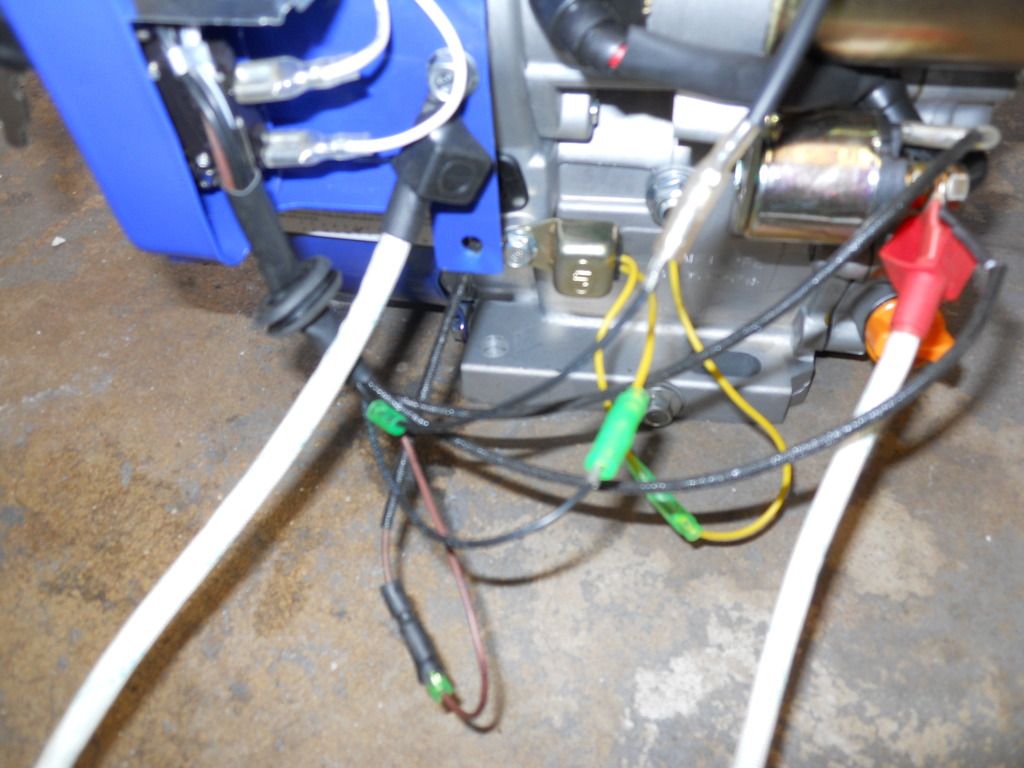 I then removed my briggs off the tractor and got it ready for the swap.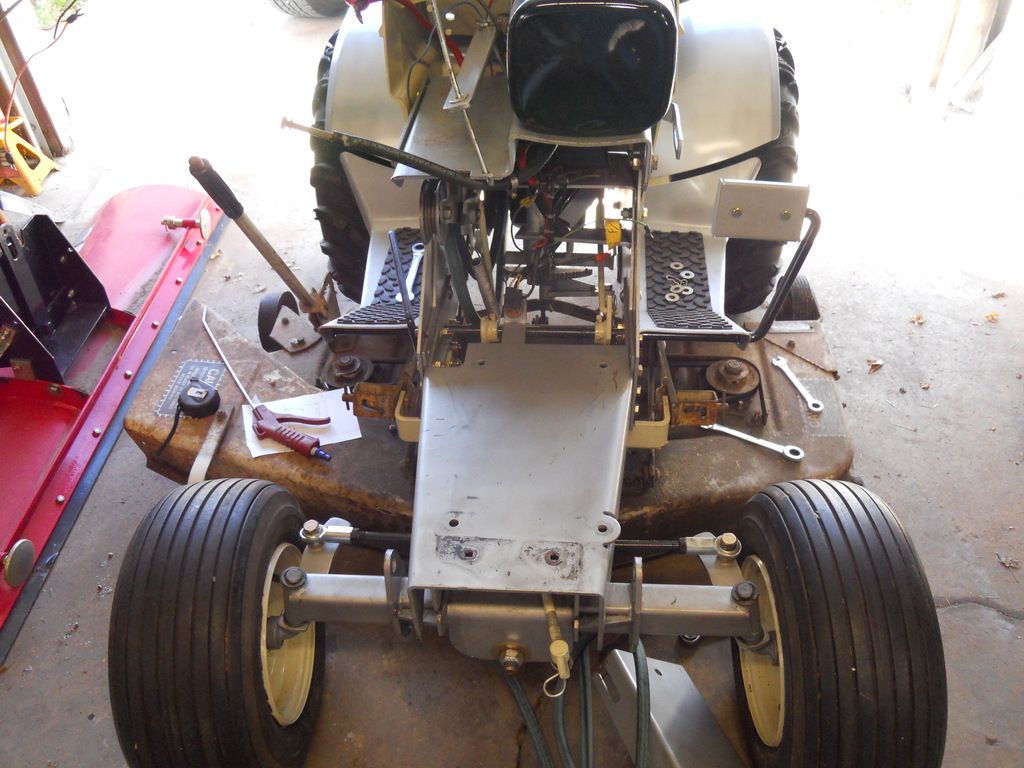 Here it is on and mocked up to figure out position, I removed the gas tank because there is no way I could have the engine back far enough with it on
The 2 marks on the frame is where my briggs shaft positioned and where I need to get the 18hp to line up with, then all I need to do is make sure the belt lines up with the pulley on, this will determine where I mark my holes for drilling. I used a cardboard template of the base on the clone engine. I needed to drill 4 new holes. Center of shaft to base on the clone was 5 inches and the briggs was 6 inches, it did not appear to have any impact on the install, just need to adjust the belt tensioner a little.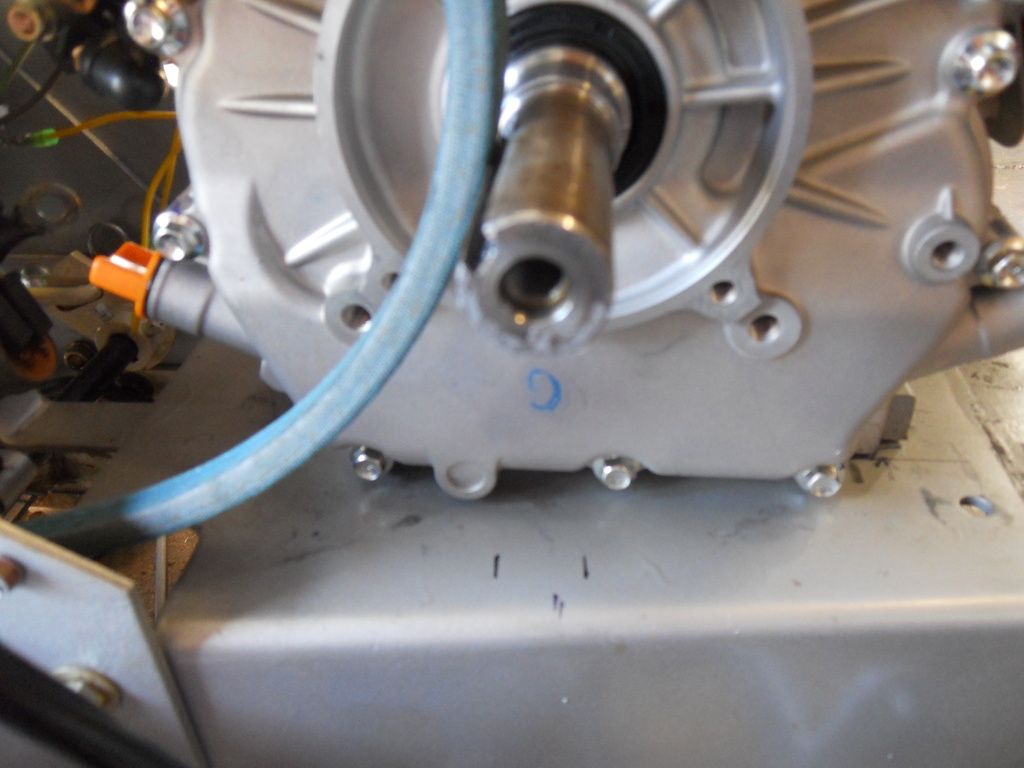 This is it after drilling and mounting, eevrything looked good except I screwed up with the key on the shaft, it was tight and I tried tapping it in and now it will not go further in or come out (tomorrow's battle) The engine's off to the left but still had room for bolts.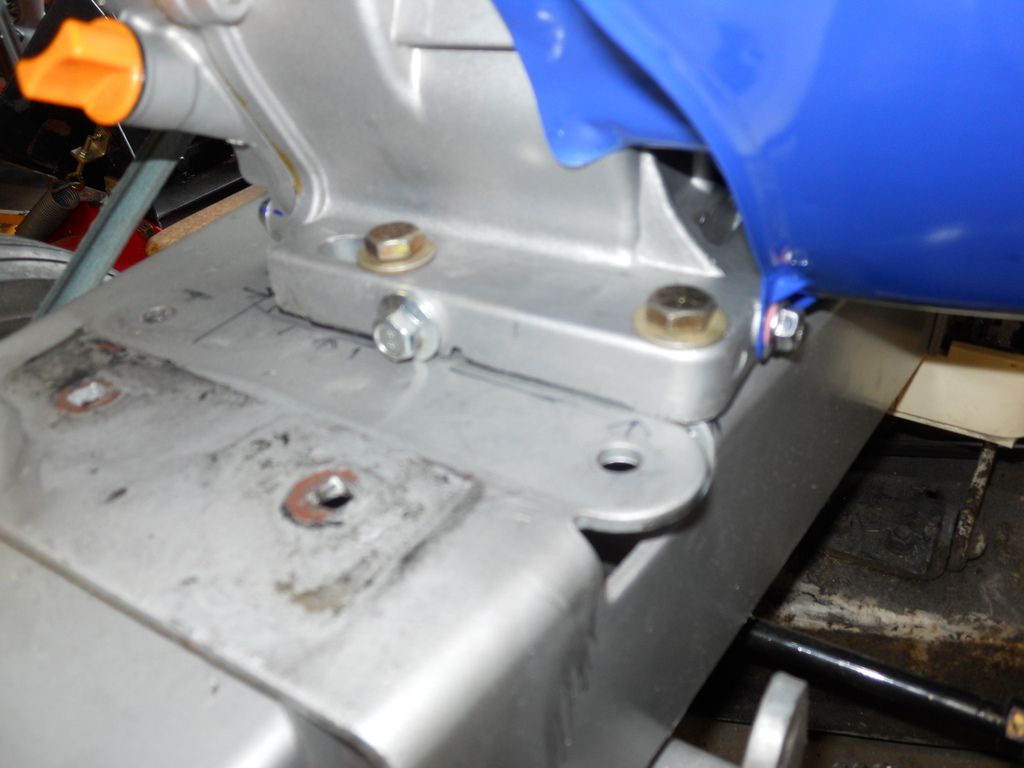 Here you can see where I bolted on my positive battery lead from my solenoid onto the clone solenoid.
I need to install a drain pipe for oil changes.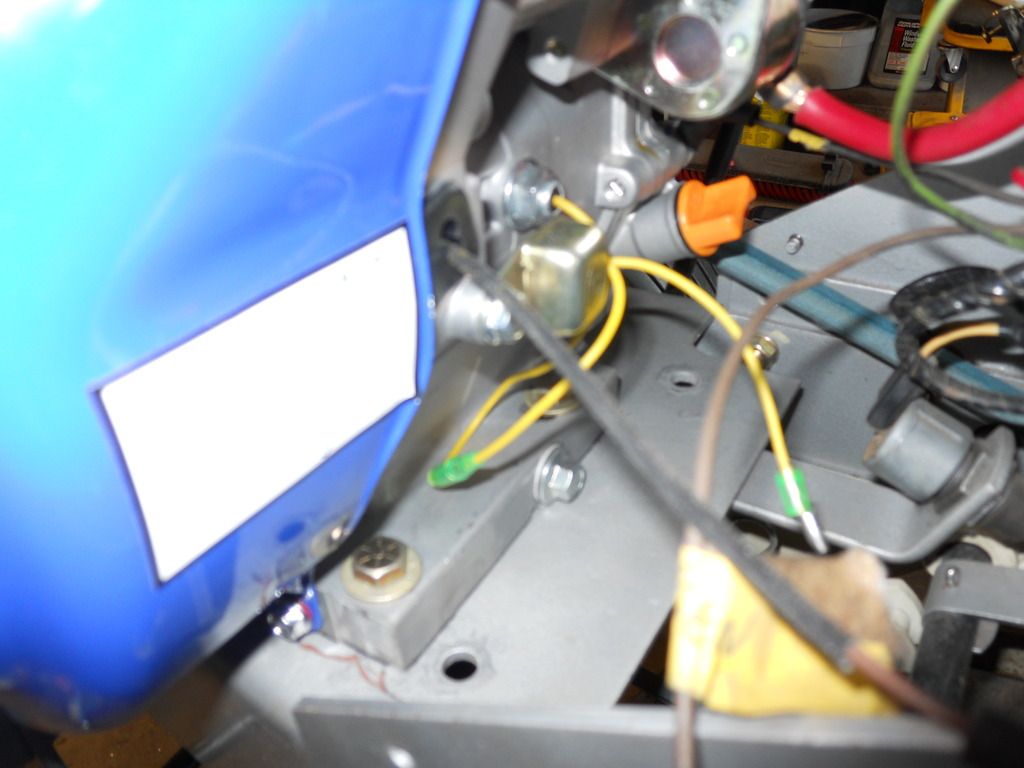 Side note, when I removed the Briggs engine this was the carb side of the inline filter, amazing it ran.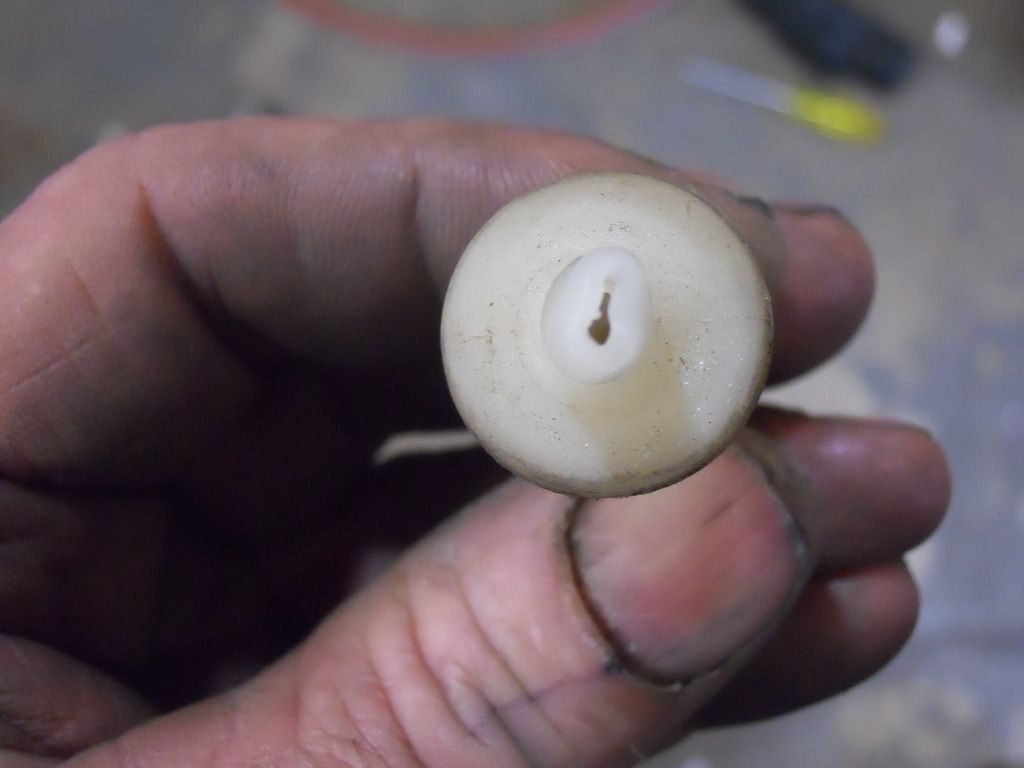 And this is my newest purchase, a fairly new blade hardly used with a electric winch on it, blade and winch price up to $350 easy, I got it for $125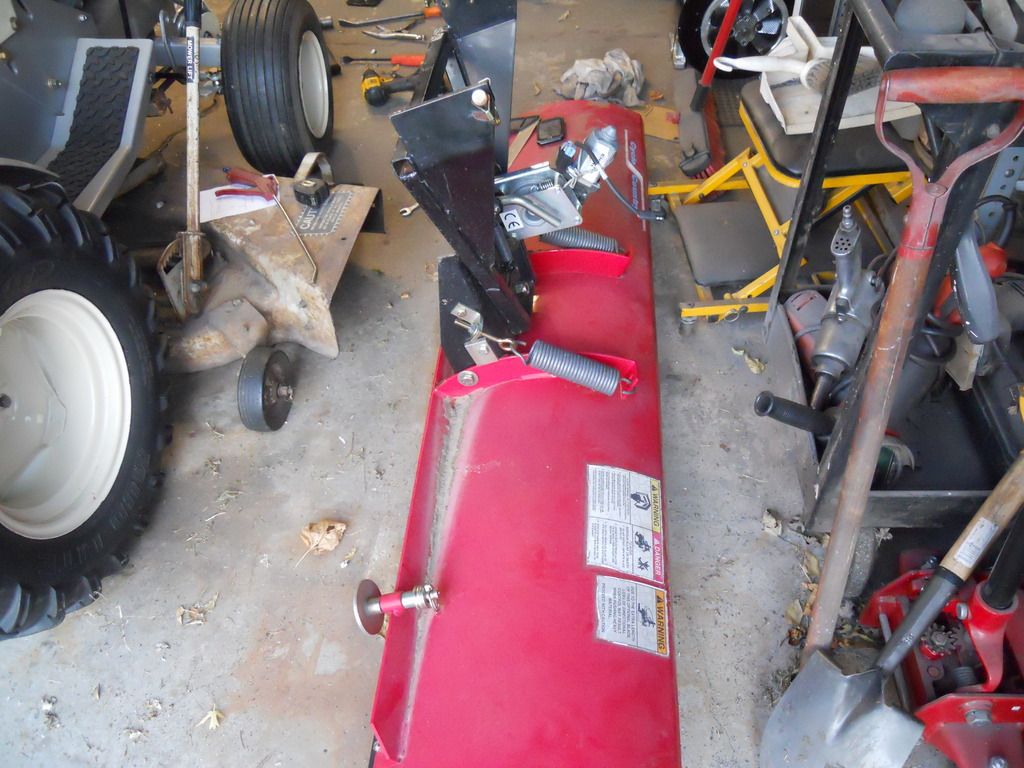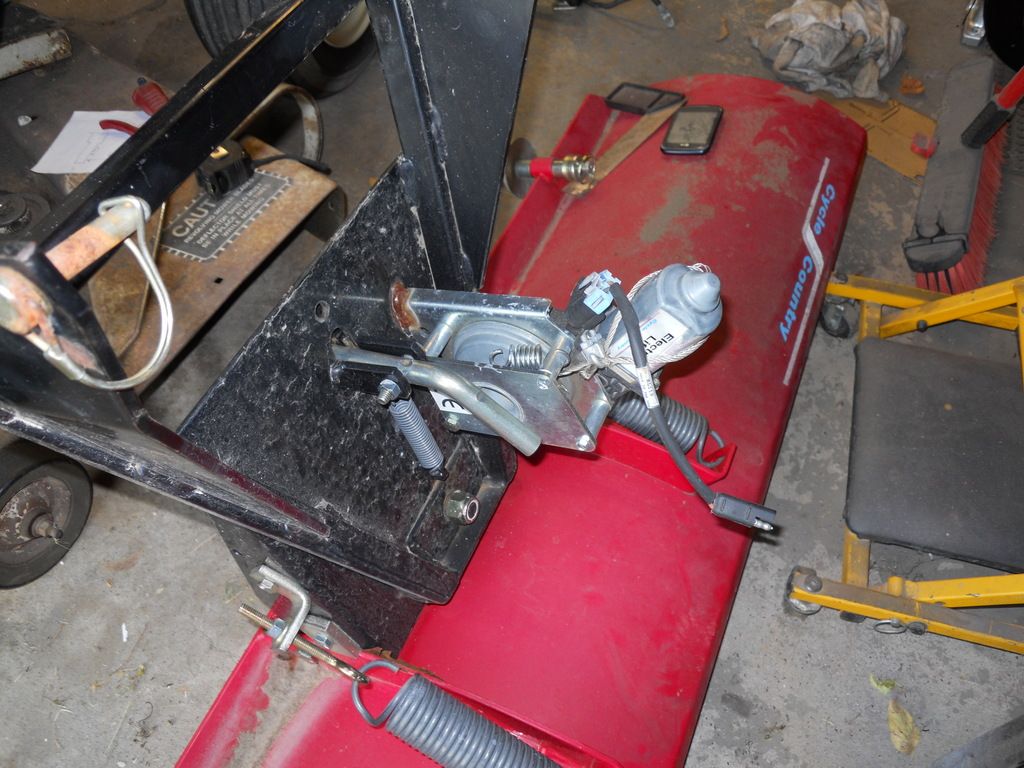 It does crank up, runs and shuts off on the tractor ignition switch now, that part was easy. More tomorrow when I continue this saga, need to get that key out, get another fuel filter, get another choke cable and hook up throttle cable.
Thanks for looking.