Discussion Starter
·
#1
·
I have a 50 X 300 garden. My method of gardening for the past few years has been to;
Every couple years (not every year!!) Gravely rotary plow the garden with the 566,
plant 36 inch spaced rows,
till early with a 20" wide Troy Bilt,
mulch heavily (up to 9 inches deep) as time and energy permits,
enjoy a relatively weed free garden!! :drunkie:
Recently I have been wondering about using the 566 for more than semi-seasonal plowing. Maybe the Gravely would be less work than the Troy Bilt.
Have you used the 2 wheel tractor for cultivating?
What attachment do you use?
Is there a "push cultivator"? Something like this;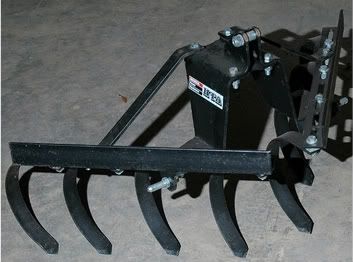 Could I convert the above cultivator to attach to the 566?
How wide of row spacing do I have to go to?
I have lots of rocks, so the rotary cultivator is probably not an option due to breakage.
I am ready to get started laying out the garden, Please help!