Discussion Starter
·
#1
·
So, as a result of the belt slipping off in (
Mower Belt Slips Off
) I got a new spring for the mull pulley, new drive belt - as the manufacturers belt that I bought less than a month ago broke last week-end, all set, to really try this out, my goal, to see if this would cut down my cutting time. I cut for an hour and a half and noticed that the blades seemed to be slowing down. I would lift the deck and after a few moments they would speed back up, lower the deck, and the blades quickly slowed and the humm disappered. I noticed that they only slowed when cutting, as long as there was no load the blades were fine.
So tonight I replaced the belt on the mower deck thinking that this was too old, and stretched(C22708). Started it up, all excited to go and cut again, and the same problem right off the bat, as soon as I tried to cut the humm stopped and the blades slowed down.
Tension is good, no squeals anywhere so, I checked on the yahoo groups and came across this thread:
Help Needed with clutch and transmission
Made me think of the comments in my earlier thread (link above) that the gap was too large, so I decided to adjust the clutch. I can turn a wrench, I think in this case just a little too hard.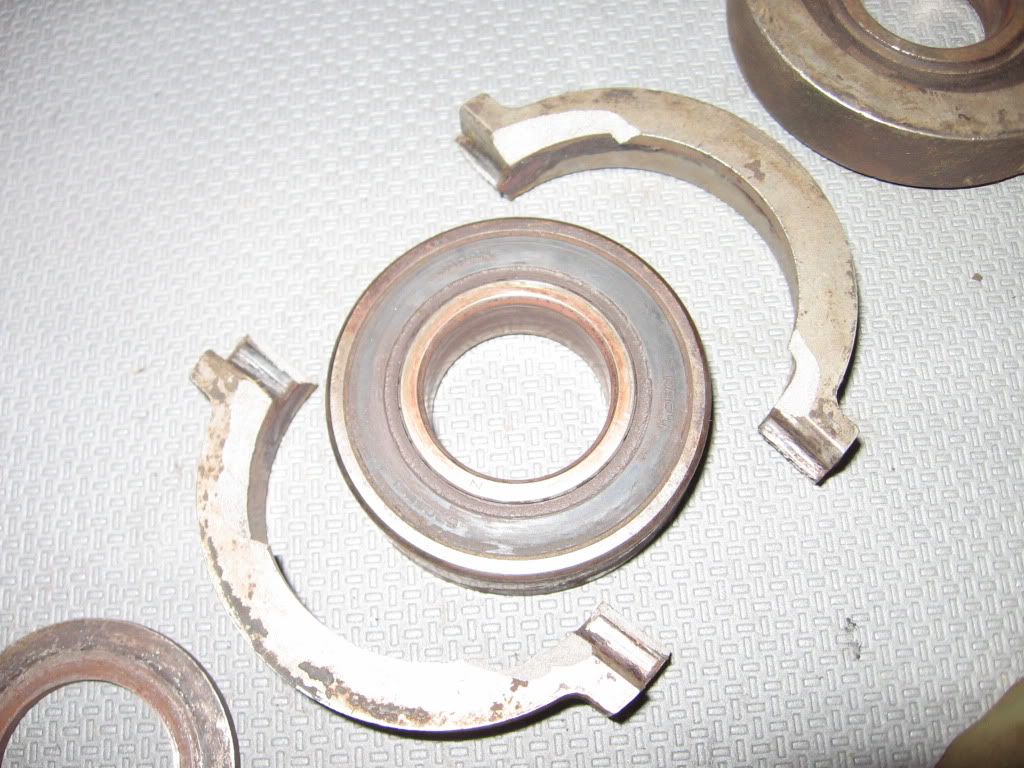 And it seems that I am missing a few pieces- #8 (washer spacer) and need some new spring washer (#7)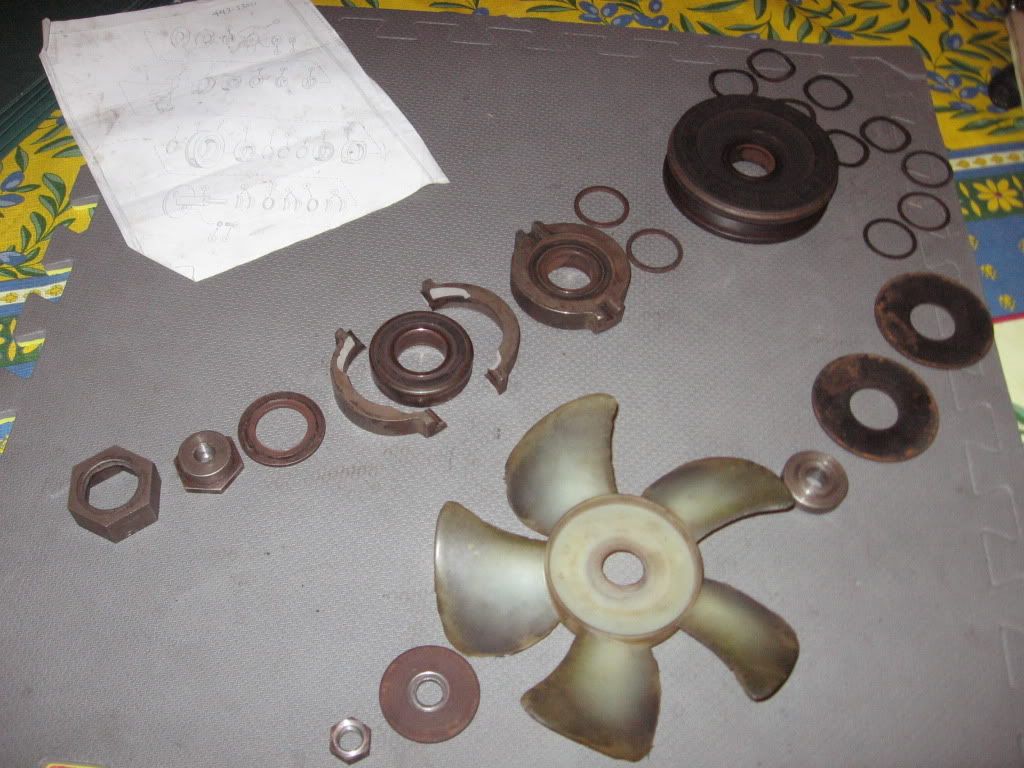 So my question is, can I buy just the cam, and the washers? And how much should I be expecting them to be?
After I get this I will ask about the clutch adjustment -I tightened a little too much, but couldn't find a middle ground, now I wonder if it was because of the missing number 8, the worn spring washers and number 8's at the back (behind the pully) or if there is something else I am missing?
One last one - just in case someone asks - the friction disk.
Does it look ok?
So, what can I do to get this back up and together before I need to call the closest farmer to bale my front lawn?
Thank you.