Discussion Starter
·
#1
·
I recently picked this up from a fellow scrapper, in line about to be crushed: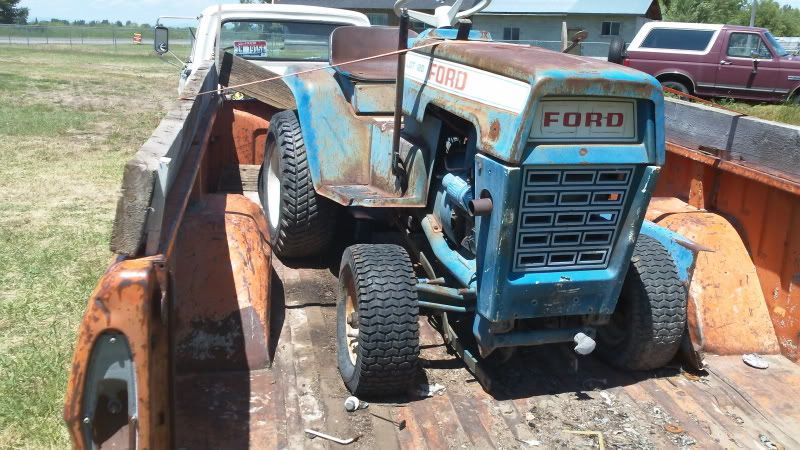 1972 Ford LGT120, and aside from a bit of surface rust it's in quite good shape. It even runs!
All the body tub mounts were broken, so I ordered new ones from McMaster-Carr. The part numbers are 9376K48 for the larger rear ones at $1.93 apiece, and 9376K19 for the smaller front ones at $1.60 apiece. You will need four of each. These are a little softer than what I was going to use originally, but should hold up fine. I'll just have to make a mental note to not try and lift by the body.
I found that to pull the rear body tub off, you need to be able to rotate the brake pedal lever beyond it's normal range, and since it's welded to the shaft you need to loosen the stop. Mine had a rusted in roll pin, so I had to go to plan b, extend the pedal slot in the tub:
I cut the slot about 3" further forward with a torch, and once off I smoothed it out to look nearly factory.