Discussion Starter
•
#1
•
Hey guys, I'm new to this forum and what brought me here was a recent trade I made for a Bolens 775 garden tractor. I love this machine so far! (Way more fun than my old push mower)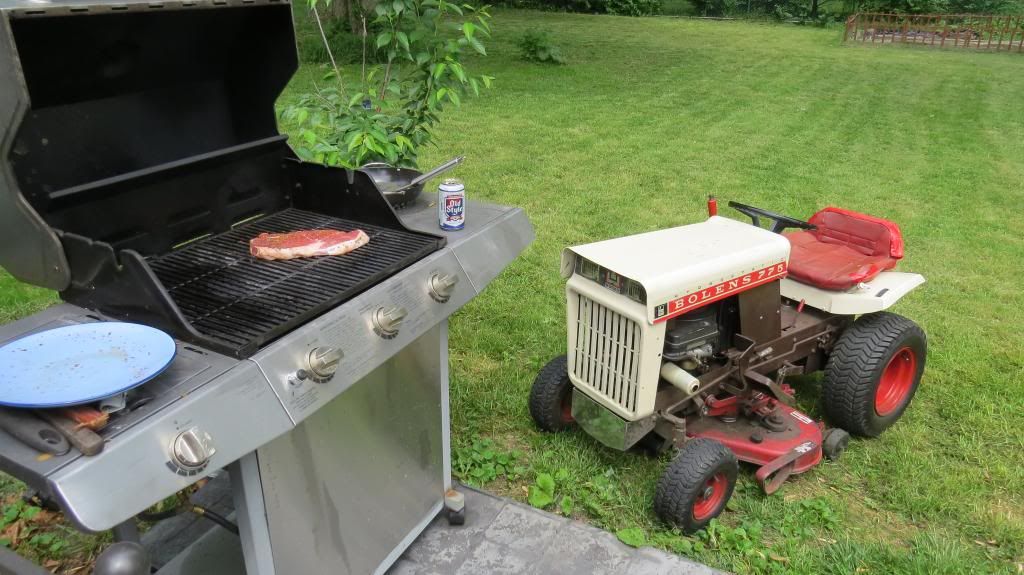 I'm using it as a weekly mower and it does a pretty decent job at cutting the grass. However, in just a few weeks she has already chomped up two belts. The belts look to be getting burned up by slippage.
The belt I purchased for this was a 1/2 x46 Dayco premium from farm and fleet. Do these work ok? I haven't been able to find an oem product due to the age of mower. Also the belt I speak of is the final drive belt which goes back to the hydrostatic transmission. It twists from a horizontal pulley to a vertical pulley and with the recommended 46in belt it appears to have little to no clearance at where the lower side goes under the idler pulley.
Even if it did make contact with that idler I'm not sure that would warrant the slipping and burning. The pulleys turn smoothly, so I've been leaning towards wear in the pulleys groove combined with a possible lowering of spring strength on the idler pulley. What do you guys think? What works in your machines?