Discussion Starter
·
#1
·
It was just recently brought to my attention again how hard it was on this forum to find my original story,
"BEWARE OF HUSQVARNA GARDEN TRACTORS (PART 1)".
After much consideration I decided to bring this post into it's own where it belongs so it can be found along with my other posts should you want to read them
.
This is the strong preface,
I was new to forums and was looking for answers to what I had experienced back in 2018 that started my small tractor education, and I was just going to answer another members post when
I found myself so upset at the predicament I found myself in that I told my story
. This post was #19 in the link I will give of the original saga and what unfolded to PARTS 2, 3, and 4, until I started focusing on ways to be helpful to people with their tractors, in simple how to's, encouragement, or even knowledge with sourced facts.
I have no need or desire to rehash all this but thought it only fair to make it as easy to find as in the 2 other forums I am apart of that had it in actual PART 1, 2, 3, and 4, easy to find.
Also, if you are interested in reading my story, I was very raw, upset, and have learned so much since then, and I hope a bit more sympathetic to others.
The link were all this began,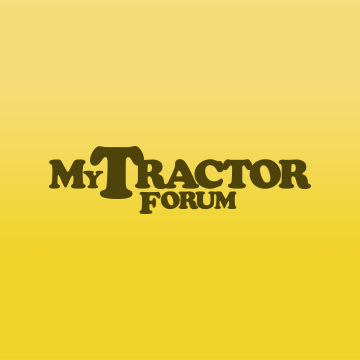 I was looking at some of the Husqvarna GT & TS tractors on their web site and all they state is either having a "ground engaging" or "commercial grade" transaxle but no actual Tuff Torq model #. I have read several posts here at MTF noting that the GT & TS series uses a Tuff Torq K66, where can...

www.mytractorforum.com
1st page, post #19.

This is my story quoted from there, though now properly under it's own title, and I made no corrections, the good, the bad, and the ugly, I know there are many out there that have been treated this way or in part from Husqvarna.

07 JUN 2018,


BEWARE OF HUSQVARNA "Garden Tractors"!

I have a GT48DXLS, with 63 hrs on it, purchased 11 months ago for the specific purpose I'm using it for. I had been very happy with my GT. I now deeply regret this purchase.
On 17 JULY 2017 I purchased my GT from our local Dealer. Our Dealer claimed it was an actual "Garden Tractor" capable of all the accessories ("Ground Engagement Work") that were represented by Husqvarna in their ads. These officially include things like a front scoop (bucket), snow blower attachment, etc. This tractor came with a ground engagement transaxle (Tuff Torq K66), 23" rear wheels, upgraded engine (Kawasaki FR730V), and allegedly a "heavy duty" chassis.
On 07 JUNE 2018, less than a year after purchase, while moving sand in my yard, and using it well within the design parameters, the frame BUCKLED in the area between the scoop support bracket and the steering support plate. I had used it multiple times before, in the exact same way, with no problems at all.
Since I was using it within it's advertised design specs, AND still had 4 years and 1 month left on the "5 year FRAME warranty" that came with the tractor, I presumed they would stand by their product, and HONOR their warranty. Silly me.
According to the service writer at our local Husqvarna Dealer (who was very hostile to my wife) Husqvarna will "NEVER pay to replace that frame". "Never" was the word they spat at my wife. The Dealer justified it, by saying that any and ALL "frame" defects in it would have been evident on the VERY FIRST day we bought it, otherwise it is not a "frame defect" and will NOT be covered under warranty. WHAT?? (So then, WHAT would the point of a "5 year FRAME warranty" be?)
So, according to the HUSQVARNA dealer here, the 5 year chassis/frame warranty has been reduced to a ONE DAY warranty. To add insult to injury, my wife was told that they would fix it for $518, and included in that was a special "freight charge" for the FRAME, from Husqvarna, of $95. Upon checking on the ordering of the frame myself, I found out that this expensive "freight charge" was a lie, no surprise at this point. I picked up the tractor the very next business day from that Dealer. I will no longer use that Dealer, and will go out of my way to not recommend this dealer, and/or the Husqvarna products, any chance I can, NOW THAT I KNOW THAT THEIR "WARRANTY", AND THEIR ADVERTISING, ARE MOSTLY LIES.
I have since learned, that current manufacturers of ACTUAL Garden Tractors that claim their product capable of ground engagement work have at minimum, a channel steel or "c" channel steel frame.
My frustration with this product is mainly that their STATED warranty (at least for the frame) is worthless, and their published advertisements for this tractor's capabilities for accessories are FALSE. It didn't help that their licensed Dealer knew less than a box store employee about his Husqvarna product, OR, that he did know, but he had no difficulty directly deceiving me.
If you plan on using it to cut grass, odds are you'll probably be OK. I'm thankful at least that Husqvarna did NOT build the transaxle or the engine.
I've also since found out that the style of frame on this Husqvarna "Garden Tractor" is actually identical to my older Ariens basic riding mower (HD $900.00 special, 2011) that I originally bought to mow grass a few years ago. I pulled that out of storage and am relying on it again to at least keep my grass cut and to pull my small yard trailer. It's nothing to look at, but it runs as was represented in advertising, no false claims, so no regrets with that one.
If my Husqvarna GT had not been falsely represented to me, as a True Garden Tractor fully capable of residential level "ground engagement" work, I would have moved right on past it, and paid more money to buy what I needed, since I was already aware of just what I needed it for. I fell for the deception, but hopefully I can share enough to help steer someone else away so they won't make the same expensive mistake.
That was my story,
from just a post to many numerous posts,
For those interested, I'll make finding the rest of the series as easy as I can, by including the links to Part 2, The Update to Part 2, Part 3, Part 4, all in one place starting here,
Part 2 The Build,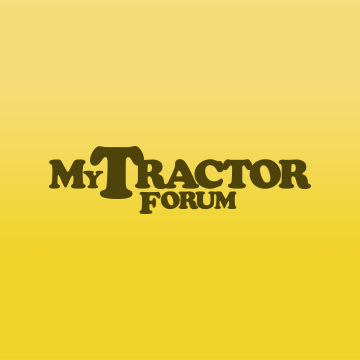 Part 2, (W/Pictures Fixed) The Build to "Beware of Husqvarna Garden Tractors!" I want to thank ponch62, and the Administrators/ Forum Members I don't know by name, for their help in fixing my picture blunder that ultimately led to the solution to delete-start-over. They were quick and...

www.mytractorforum.com
The 200hr update to the build,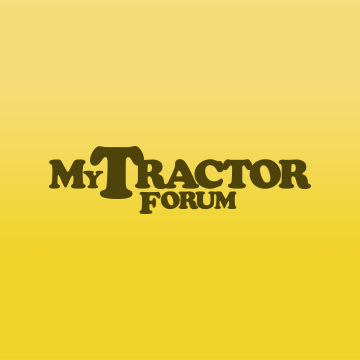 Yesterday, 15MAY2020, I passed the 200 hr mark since I reinforced a new TS chassis. (some of you who have been around this forum awhile have already seen my posts about my original chassis that broke after only 63 hrs of use back in June 2018, here's a link to the original story)...

www.mytractorforum.com
Part 3, The Warranty,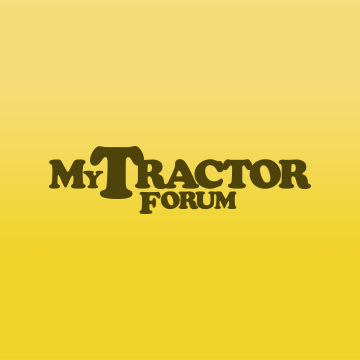 As I promised in Part 1, and Part 2, I would continue to dig, learn, communicate, and pass on the helpful info I find in this process. For those like myself, already invested in a Husqvarna GT/ TS (including Craftsman GT6000 and other group brands with same chassis), not much to say, but we...

www.mytractorforum.com
Part 4, I explore what "capable" is in a GT,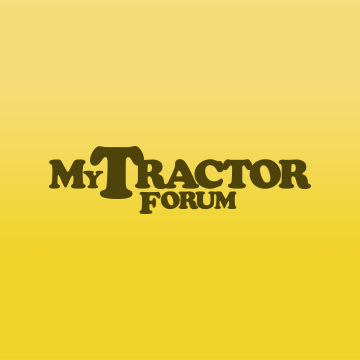 I got to thinking about what "capable" means, as it refers to a Garden Tractor, and this came to mind; Though there are many implements being built for our Garden Tractors, I will look at the front scoop for today. The front scoop, verses a bucket loader is a unique ground engagement Garden...

www.mytractorforum.com
More recent pictures of this beast now with nearly 400hrs, I love it. It's "capable", and if you have one of these, you too can have true GT power to the ground.
As always, I wish all the best,
GT