Discussion Starter
·
#1
·
I was looking for a good summer project and reading through old posts here on MTF. I decided to modify my Honda 4514 to get ready for snow. So here is my take on adding automation to my tractor mounted snowblower, along with lots of photos. This first photo is the way it looked before I got my wrenches out.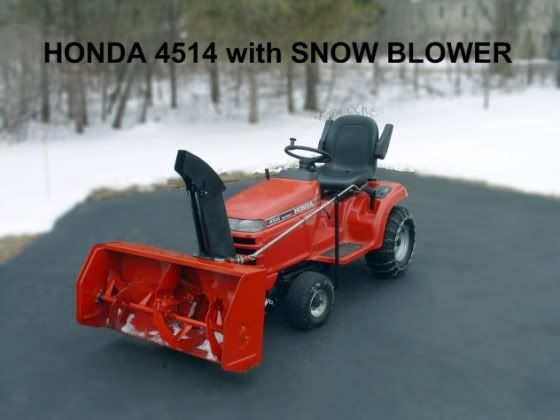 Honda uses a lever handle mounted in a bolt-on frame to raise and lower the snowblower. This arrangement is either all the way up or down with no middle ground. It makes it difficult to shave off snow over a grassy area unless you have three arms to steer, control speed, and hold the lever arm in a half up position. What is needed is some way to make the blower height adjustable and to hold a position. The lever arm also always seems to be in the way when getting close to the mailbox at the street as it sticks out hitting the box when I am trying to clear for the mailman. So it is time for it to go.
Here is a photo of the arm mounted to Honda's frame that gets bolted to the tractor.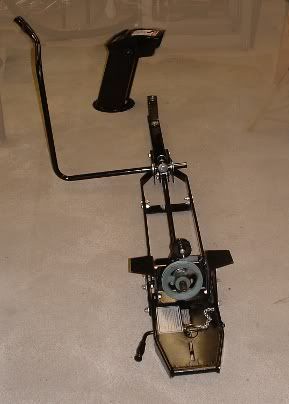 I estimated the force needed to raise the 250 pound blower based on the length of the arm and the force needed to push it at about 40 pounds. This translates to be about 800 pounds at the pin on the end of a rod connected to Honda's "Quick Hitch" shown in the photo below.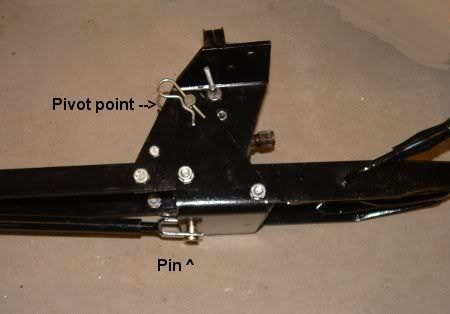 There is a large mechanical advantage with this lever arrangement. Moving the long lever arm almost 120 degrees pushes the pin in the photo only about 3".