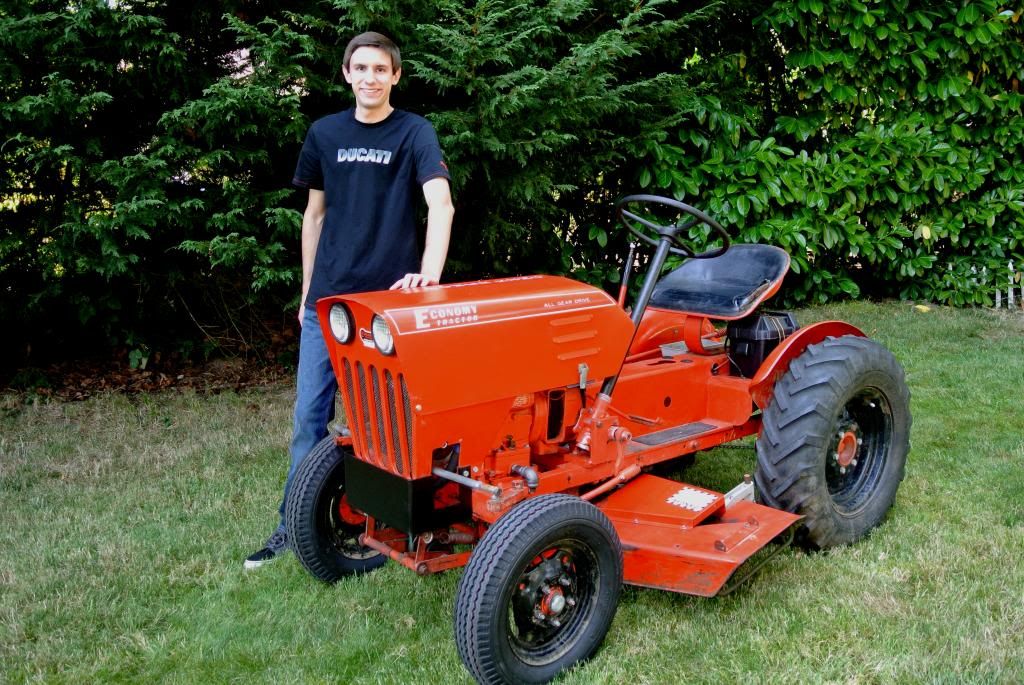 Name:
Austen
Join date:
March 2006
Member number:
1682

What city, and state, do you live in?
Kirkland, Washington. Mentally in Southern California though where I attended college and would like to move back at some point!

Are you married?
No, but some day when the time is right and that special person comes along.

If so, your wife's name and how many years you've been married?
N/A
Do you have any children?
No, but plan to when I get married.
What do you do to earn a living?
I currently work part-time at a Town Hall as a Building Dept. Administrator where I've worked off and on since 2008. I also recently began working social media at a motorcycle dealership writing reviews on motorcycles and related industry news, events, products etc.

How old are you?
Turning 24 this month.
How did you come to join MTF?
I learned about MTF on a forum called "Lawn Mower Central", a site created by an MTF moderator in the mid 2000's to be a second option for more lawnmower related discussion. A lot of the members on LMC were also members of MTF and that's where I learned about MTF and joined. I have met many wonderful folks here and it has been amazing watching MTF grow over the years to what it has and become so successful.
What are your favorite forums and why?
Backyard Round Table - L & G Tractor Related Topics: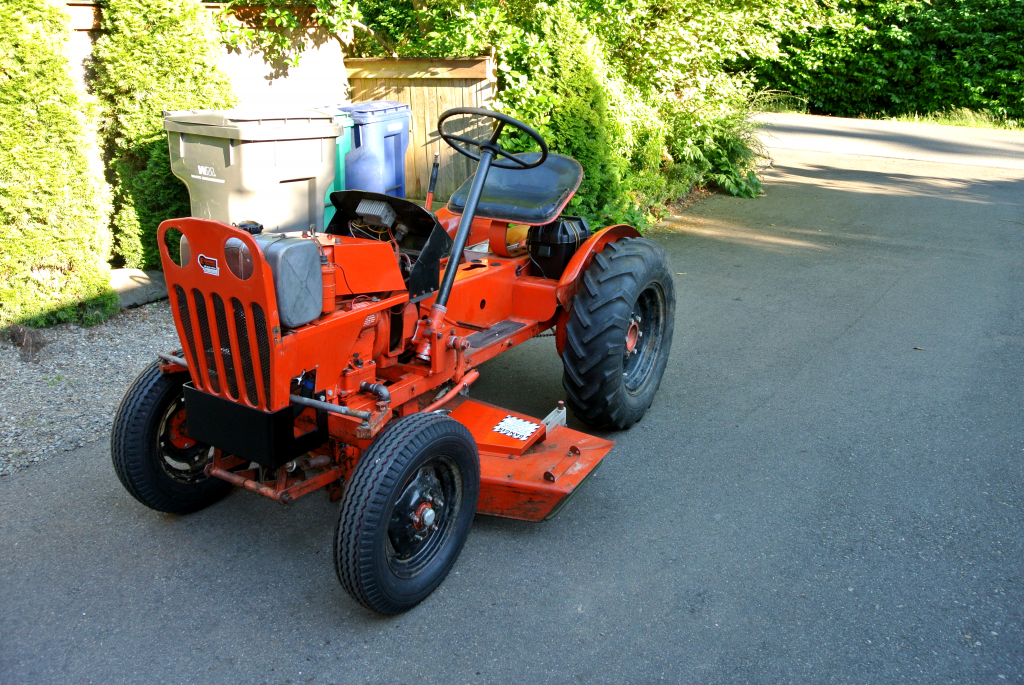 Lawn and Garden Tractors By Brand:
The place to go for everything and anything pertaining to a certain brand of interest. Here is where you'll find other enthusiasts who share the same passion for your favorite brands. Talk about a great place to go to spend an enjoyable evening viewing some very intriguing project/restoration/picture threads from the creative members here!

Walk Behind Mowers:
An active, and sometimes overlooked, section of MTF. I have a few vintage reel mowers and it's the place to go to talk about them with other WB enthusiasts.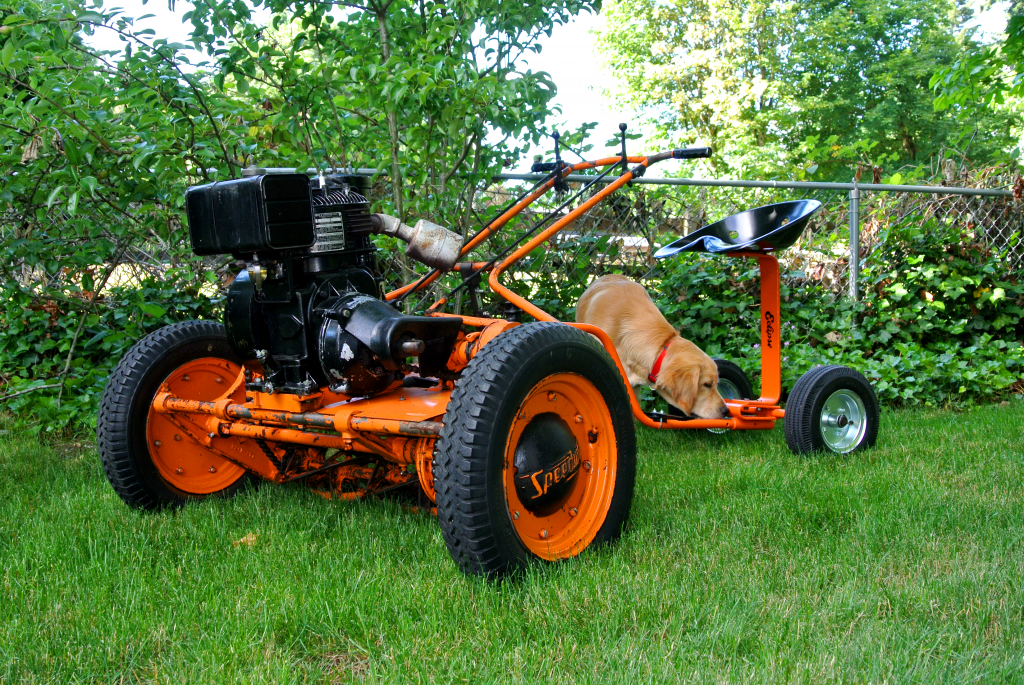 1958 Eclipse 32" Speedway & sulky attachment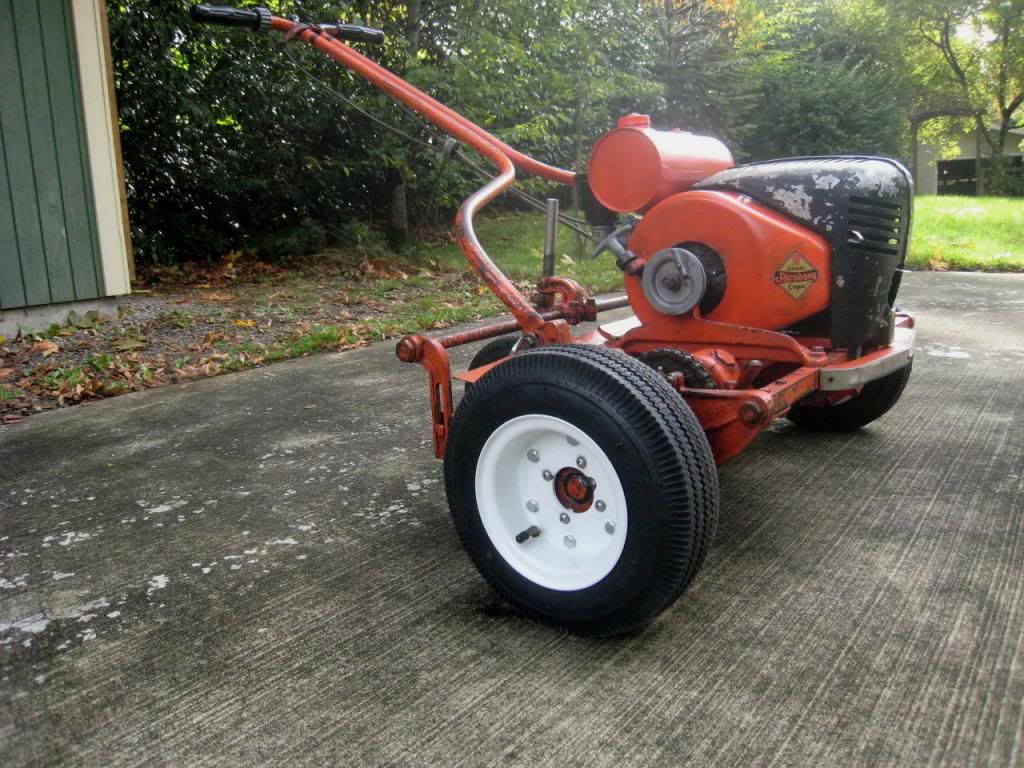 1947 Jacobsen 26" Lawn King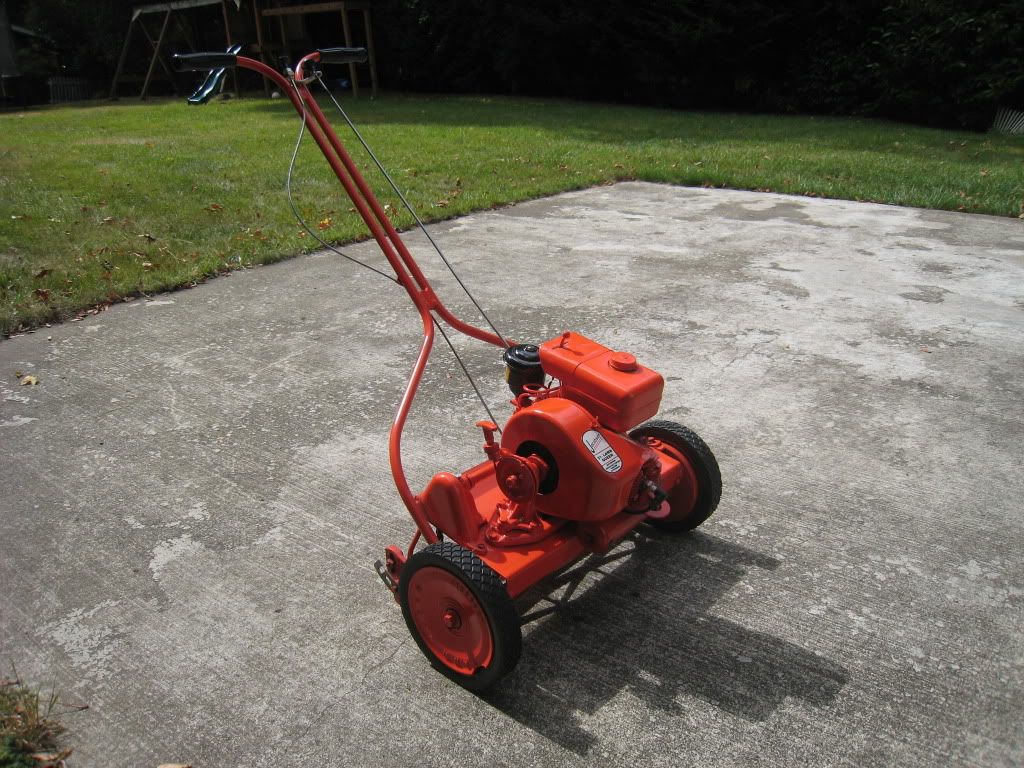 1949 Jacobsen 20" Lawn Queen (restored)
What is your favorite tractor or piece of equipment and why?
I can't say that I have a favorite. My personal machines all hold a special place in my heart and each have their own unique history and story behind them that I associate each with.
Is there a tractor or piece of equipment you'd love to own someday?
Yes, a Bolens large frame and a JD CUT because my first job was a lot boy at JD dealership and JD forever holds a meaningful place in me.
Tell us some of the tasks you use your tractors and/or equipment for?
Primarily mowing, hauling a small trailer around for yard clean up tasks and light grading work.

Could you describe your property for us?
3/4 acre, landscaped, flat & mostly lawn.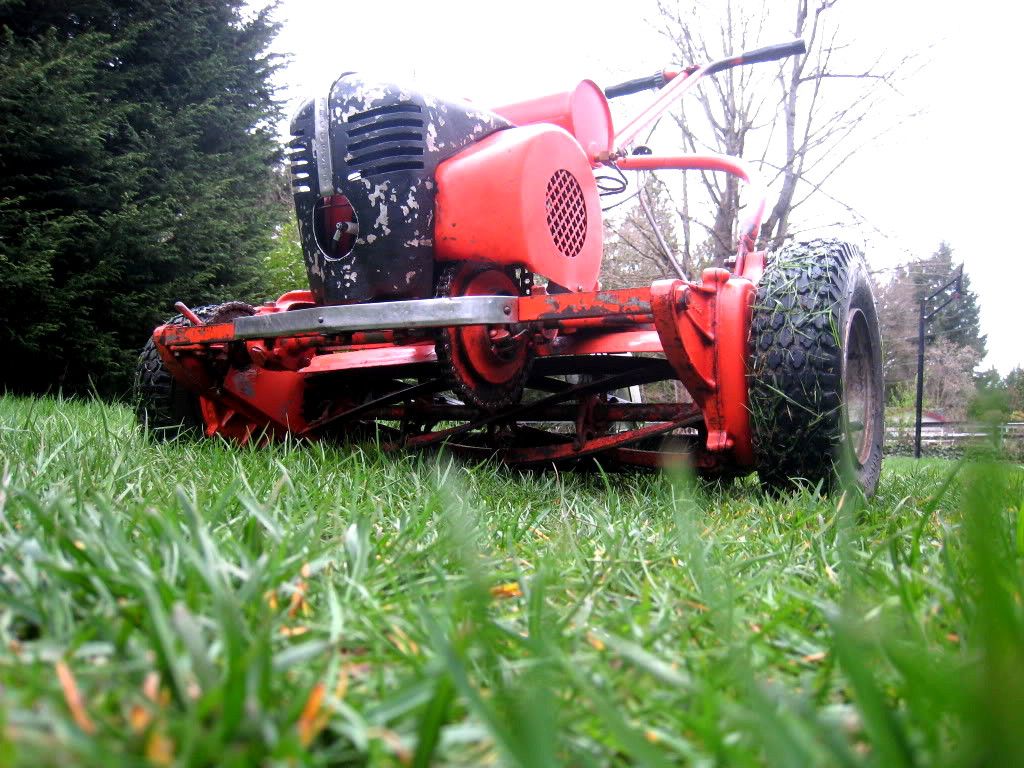 Most memorable tractor moment?
Operating a CAT D9 bulldozer when I was a young kid in California when the Porter Ranch Town Center, was being developed. My Mom, aunt and I were taking a walk in the hills behind my relative's house and stumbled upon a mechanic who was working on some heavy construction equipment. He was super friendly and let me operate a CAT D9 bulldozer after expressing my interest in the equipment. He actually let me drive the machine and do the whole thing while he rode along and explained what to do. It was such a memorable moment and a dream-come-true sort of thing for a kid. We did everything from push dirt, rip soil, crawl all the way up and over a very large gravel pile to running the machine flat out at full speed. After all that he said "Next is the scraper...." There needs to be more people in the world like him!

Recent Times:
When I lived in California on my relative's ranch, I would be in charge of maintaining brush & fire line clearing around their property. I used a Case backhoe which had a Gannon box blade on the back. I enjoyed it thoroughly among using it for other projects, it was one of my favorite things to do in the evenings.

Earliest tractor memories?
Operating a John Deere heavy construction type loader that was part of the fleet on a public works dept at a city hall my Dad worked at, driving my grandparent's Yanmar CUT and riding on my Grandpa's lap on his Sears riding mower.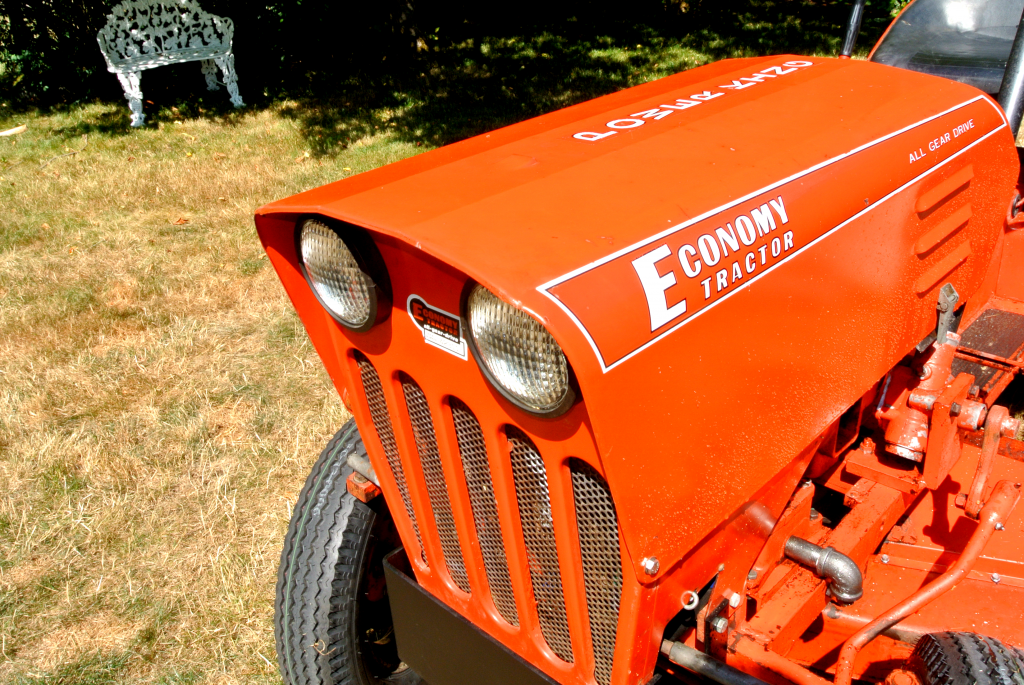 When I was real young, I used to have a thing about watching my neighbor mow the lawn with their Economy tractor. I thought it was the coolest looking thing watching the headlights slowly appear around the corner when I watched from across the fence. There was no mistaking the sound of it as the mower deck could be heard from a mile away! A couple of months ago I convinced the family to sell it to me as they were no longer using it. It is a huge thrill and trip down memory lane to finally own it and fix it all back into shape again!
Do you have any other hobbies or interests that you'd like to share with us?
Yes, I am a very avid enthusiast of the automotive and motorcycle industry and always have been. I enjoy traveling around attending and participating in events such as Pebble Beach Concours, Laguna Seca historic auto races and other related car shows. Riding the SoCal Malibu canyons with friends and enjoying my own vehicles are some of my most enjoyable activities.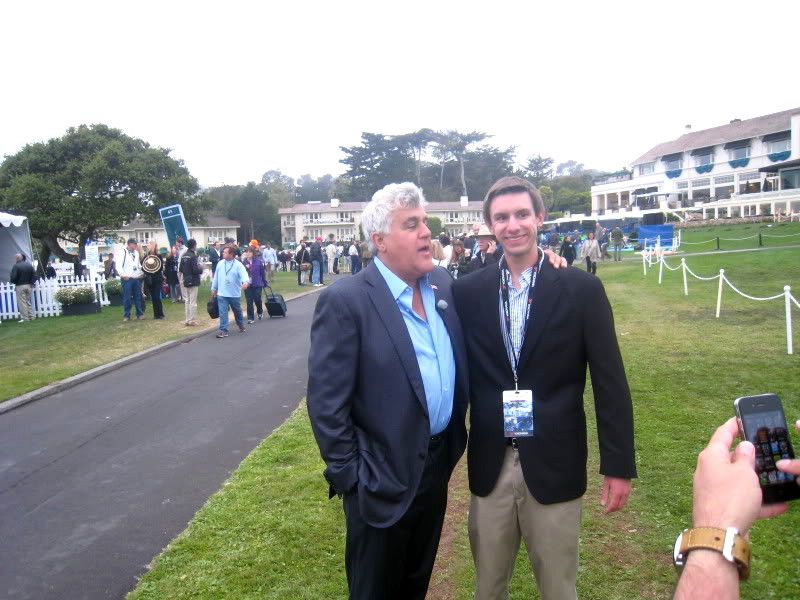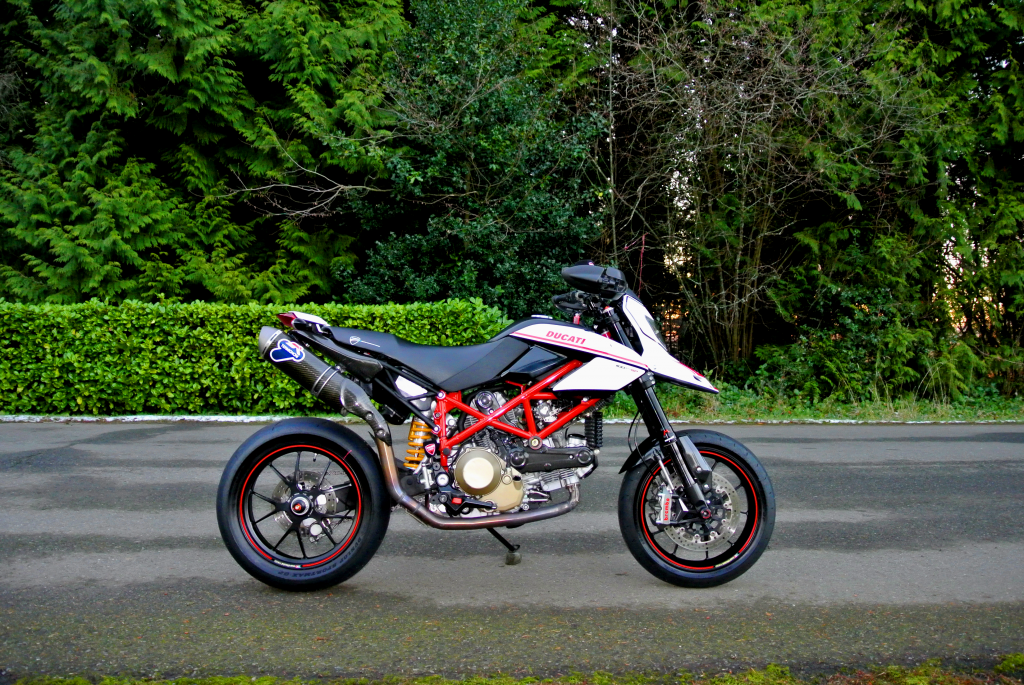 My Ducati Hypermotard 1100 EVO SP.
Machinery aside, I'm pretty laid back. I really enjoy hiking, walks on a Friday evenings, spending time with close friends and family and walking with our Lord. I'm a movie buff and love seeing movies in theater. Dinner outings and vacations with family are also times that I cherish.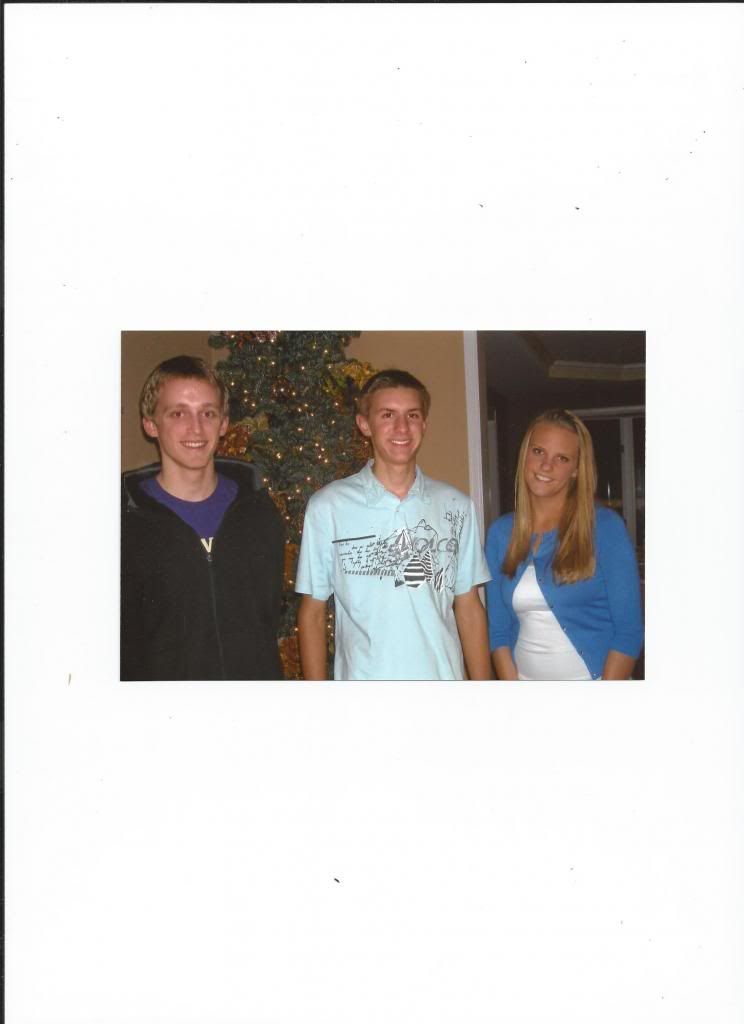 I used to be a pretty avid Muni rider which stands for "mountain unicycle." I learned to ride a unicycle when I was a kid and after learning about Kris Holm and wanting to combine my enjoyment for mountain bike riding, I built a KH Muni with a brake. Over recent years other hobbies seemed to have overlapped but would like to get back into it someday.
What do the other people in your life think of your "tractor" hobby? Well, I am the only one in my family who is a tractor enthusiast so it's a little hard for them to relate. I share a related hobby of automotive passion with other family members who let's say, find the hobby interesting. I'm sure they're content with the fact that I could have a hobby that is much worse!