Discussion Starter
•
#1
•
I had watched this listed locally for about as long as I could. It's an AC Scamp 5, and from the little bit of literature I've seen on them, this one appears to be about a 1970-71. I'll date the Briggs when I get more time with the machine. Since picking up my Wonderboy, these little RER's have stuck something with me. They are pretty darn neat. A phone call revealed this one was only 2.6 miles from my house! The listing made it appear otherwise...craiglist. :dunno: This was officially the shortest drive I've had to chase a tractor :fing32:
Looks, runs and mows great...all the original decals and tags are there, the finish is amazingly well kept, no smoke from the original Briggs and the original tires aren't even showing weather checking. I do need to take some soap and water to it, and it will need a seat.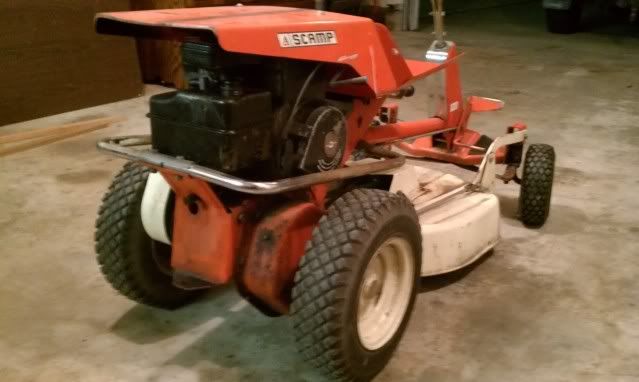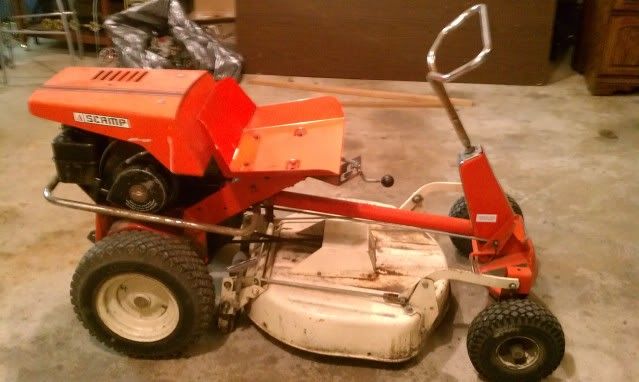 PO was a super neat guy, probably not even 35, and has a beautiful little place overlooking a small local lake. Turns out I bowhunt on state land adjacent to his property, and he welcomed me to stop by anytime, and showed me where to park if I ever wanted to hunt there (this is a grand gesture here in MI).
He's a repo guy, and had lots of tales. He took my info and added it to a file in his work truck. He said anytime he runs across Simplicity or Allis stuff, he'll shoot me an email with pics!