Discussion Starter
•
#1
•
I was able to grab something for my Simplicity collection that has eluded me for a long, long time. I've found various reels for usually high prices, but nothing vintage that I was interested in, and certainly not Simplicity. I found this 3-gang set at my local auction, on my way home from work this week. :fing32:
Best I can tell, it is Simplicity, or at th every least, the same model from the manufacturer, and in the right original paint. They match Simplicity #990273 perfectly!
Here's some ad photos for reference...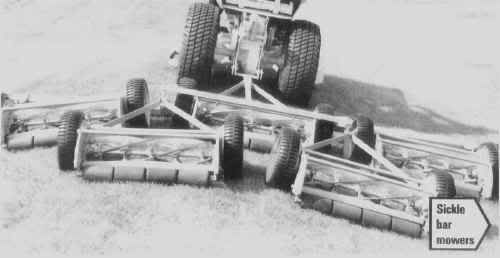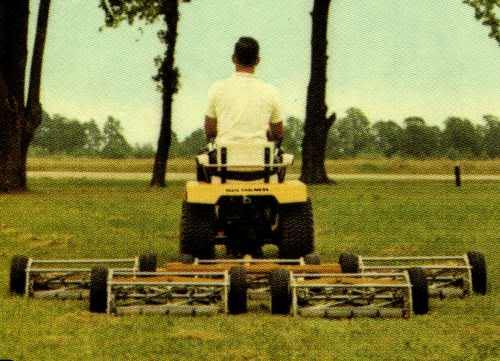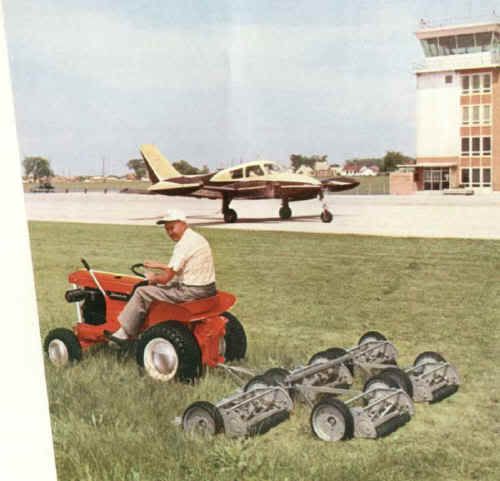 Well, got them home, and for the most part, they are gems!
First off, they are MUCH heavier and larger than I expected...of course, I didn't really know what to expect. At first I kept talking myself out of what I guessed they weighed when I unloaded, then I looked up the ship weight on the SImplicity price list...yeah, they're heavy alright. The set weighs in at 297#. Each reel is nearly 100#, and they feel it.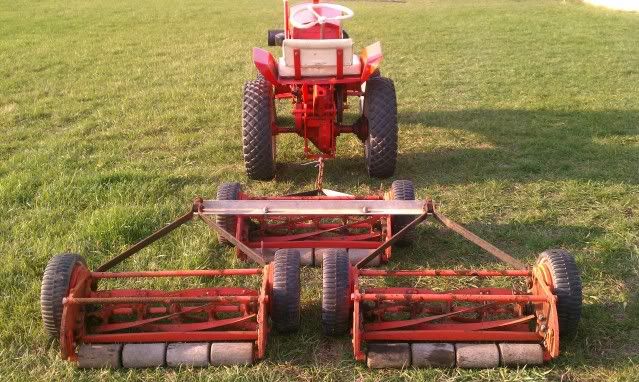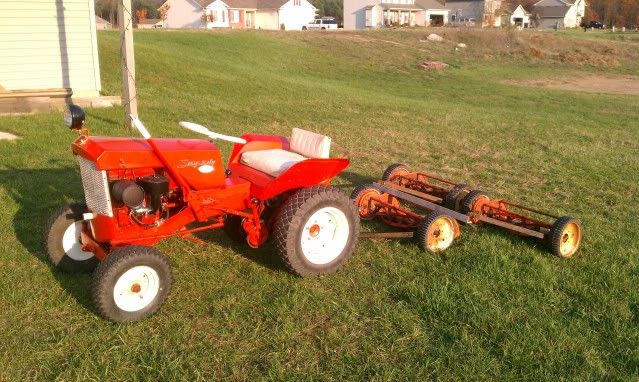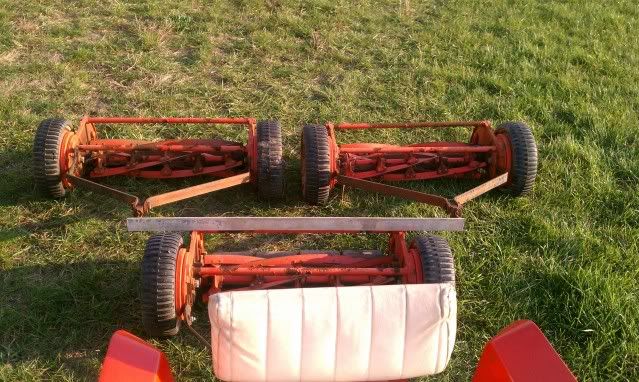 The tires show the expected weathering, but the original wood rollers look real good, as does the finish. Fatigued, but that's in better shape than my sicklebar.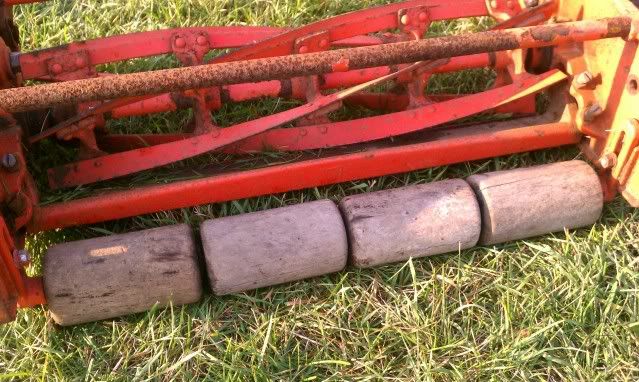 They actually were cutting pretty efficiently while I was moving them around by hand, and I did tow one behind the Wonderboy for kicks...they cut! The clippings just fly!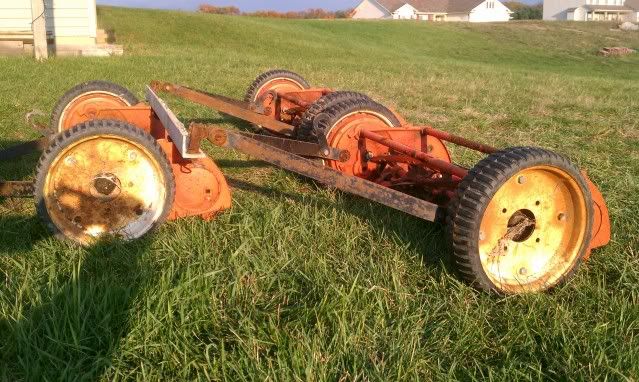 I want to correct the hitch point to the tractor...a chain won't do. Also, one of the wheels was cracked inside the hub pretty severly. I finished her off, and it looks like a simple weld (and it will hide nicely inside the hub)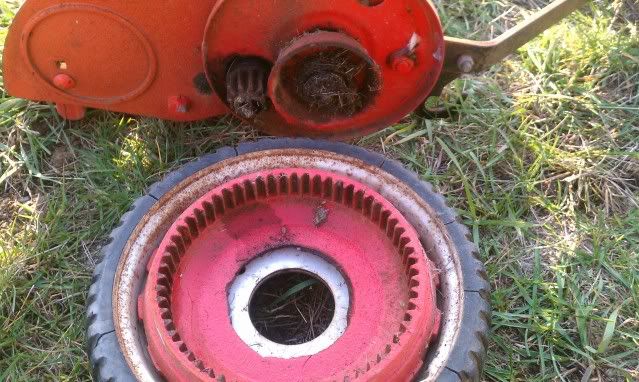 I'm thrilled with this pick up, and it will make a great addition to my show set up. I'm hoping to give them a try on the grass while it's still in need of a trim, but assume I have a sharpening job ahead of me if I ever want to use them (not real practical)