Discussion Starter
·
#1
·
I need another project like I need a hole in the head, but I figure this won't take long.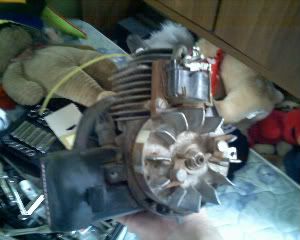 That's a two-stroke 26cc engine for a Homelite ST-100 weed trimmer that was probably made around '85-'87. I have the other parts for it, only took it all apart to work on the engine.
It spins over, but it's not getting fire. I cleaned up the magneto a bit, but still nothing. I'm thinking the coil's bad. Is there any way of fixing the coil so that I don't have to buy another?