New to the site, wanted to share my project from this weekend.
I've been doing the Uhaul rental trailer thing for many years now, finally decided it was time to get my own. The other day I found a used, homemade 4x9 trailer locally on craigslist for $200. What I am keeping; It's made from solid steel C beams, has a 2x10 pressure treated deck, A-frame welded on trailer tongue and basic tractor supply trailer lights. The axle is a 3600lb vehicle front axle that was originally equipped with drum brakes, however the brakes are presently not connected (maybe a future project). The suspension is supported by a stack of 5 springs and the wheel hub uses a standard 5x4.5" configuration. The seller and I agreed upon $200 for the trailer as it was. But that was really just the beginning of the expenses.
First, the wheels that came with the trailer were 15x7 passenger vehicle wheels/tires so these went right into the garbage. Picked up some new 15x6 wheels from tractor supply. They are load range C bias ply and rated for about 1800 lbs each. Second, the previous owner apparently was not a fan of safety chains, but that didn't fly for me. Drilled 1/2" holes into the frame and picked up a pair of Reese saftey chains. Third, rattle can sprayed and the entire frame with rust-converting paint (no primer needed says the can). What a difference a coat of paint makes. Fourth, re-wired the existing lights to use a 5 flat towing harness to match up with my 2006 Ford Explorer V8 tow vehicle. I had to convert to 5 flat on the truck to pull my boat trailer, so it's just easier for my to convert over the utility trailer too. Also, cleaned up all the wire routing and secured it properly. Finally, I removed the old plywood sides and re-enforced the plywood front.
Sorry, no before pictures, but here is how it looks now;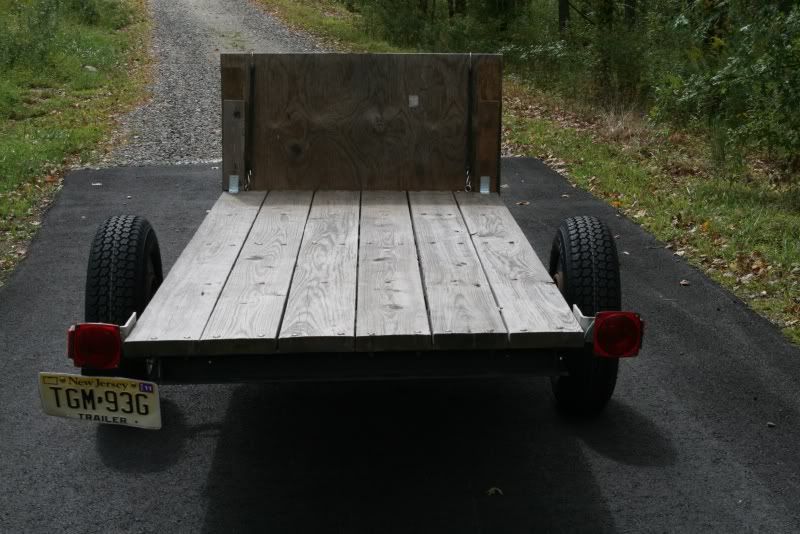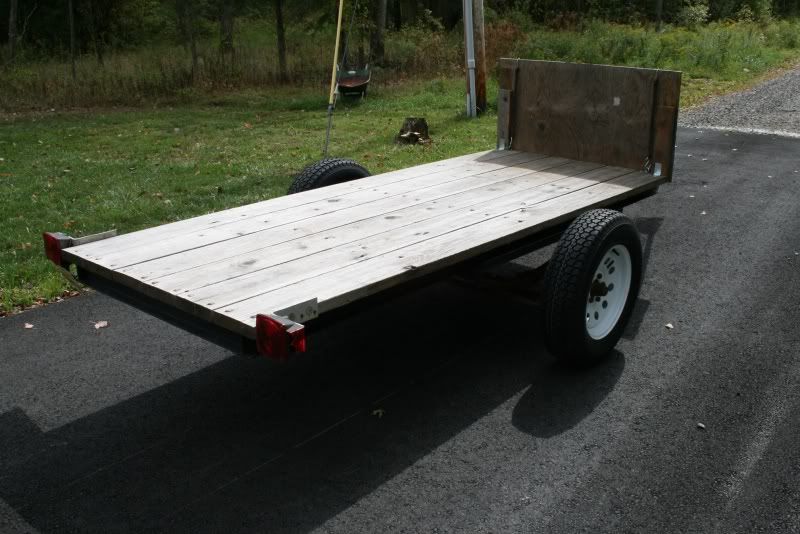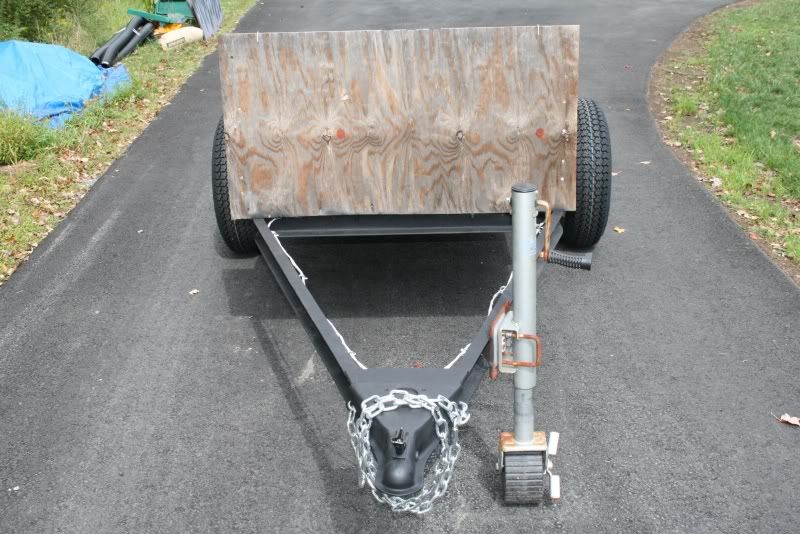 I'm into it for about $450 now, of which most of that is the two new wheels. These projects always have a habit of becoming more expensive then I anticipate, and I could probably buy a new 4x9 trailer for close to that price, but it wouldn't have the 3600 capacity of this trailer and it certainly wouldn't have 2x10 decking. Still debating how to mount up some fenders (if I even need them) and I also want to do something with the A frame area in front of the deck. Maybe a toolbox or just some mesh decking for extra hauling space.
Thanks,
Z