Discussion Starter
•
#1
•
My 425 must of had the gauge lens come off in the past and the PO did a nasty job gluing back on with windshield adhesive caulking. To make matters worse the bottom of the glass was not sealed and all kinds of dirt and moisture gets under the lens and really looks bad.
I know I said I wasn't going to pretty this 425 up much but it is nice to be able to see the gauges...lol
I did not get any before pictures but I carefully got the glass out and took most of the afternoon to clean all that gooey black adhesive off the glass and bezel. My glass wont quite go back into the bezel and sit flat. It's like the plastic shrunk a small amount over the years so I may sand the edge of the glass to shrink it so it fits in correctly.
I have some 3M VHB black double sided tape coming to hold the glass in but it will be a week or so until it shows up. I searched the web for hours looking for people who have done this before and low and behold the best thread I found was from this site, go figure...lol
Thank you
techie1961 for this wonderful thread!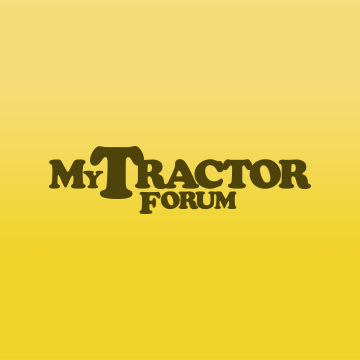 I needed to replace the glass and gasket on my 425 tractor and the price for a new one from JD was a bit too much to handle. As you can see, the last attempt to repair it wasn't very good. I want to share the technique that I used for it and I am really happy with how it turned out. There is...

www.mytractorforum.com
My main concern after all that is done is now my gauge face is faded and has sun damage and I found very little info on people cleaning them up from UV damage, so out came the car products. Maguire's Interior detailer made for plastics that get pounded by the sun seems to be working well but it takes some elbow grease to start to erase years of sun damage.
Here is the gauge cluster as it sits right now. I have rubbed the Maguire's onto the left side for maybe 20 minutes and the results are noticeable.
And with the bezel without the glass.
I think this will work very well and the Maguire's product does not leave an oily film to attract dirt. When you get done wiping, and before it dries it looks 100% like new but I know if I use something that leaves a residue that it will just collect dust. I did find a YouTube video where a guy used an Armorall product and his looked perfect but it had that wet oily look and I'm convinced that I don't want that.
Anyway, I will add more pics when the tape shows up and I get the glass to fit and get it taped in place.