Discussion Starter
·
#1
·
I purchased a 318 back in the spring that had just about 600 hours on it and was in really good shape cosmetically. I wanted to perform some maintenance on it and thought I would also do the valve clearance check since I doubt it was never performed. So, I bought gaskets, etc and new filters, and oil.
I also removed the heads to scrape the carbon buildup off of the piston tops and heads. Also removed the oil filter adapter housing to replace that gasket as well.
Before I disassembled anything, I checked compression. Both sides had ~125 psi. When I got the heads off, I was happy to see there wasn't a lot of carbon. There was some, but not excessive in my opinion. Cross hatching in the cylinders is there. The left side had a score on the wall that I could catch my fingernail, but because both cylinders had good (and nearly equal) compression, I am not too worried about it.
I removed all the valves and those looked ok. Again, a little carbon build up, but nothing excessive. Popped the tappets out, and checked the cam wear patterns... they were looking good. Cleaned everything up and went for the reassembly. Installed new intake valve stem seals, the old ones were in need of replacement (brittle). Cleaned up the valves and installed them. Interestingly, upon reassembly, the valve clearances were within about .001 or .002 of spec. So no major adjustment needed there... I did make them exact on the spec though. Cleaned up all the hardware, replaced gaskets, and installed the heads. Checked compression again, and it was ~125 again on both sides. So, I didn't screw anything up!!! LOL!!!
Made sure it had oil pressure before I connected the spark plug wires. Good there. Gave it a little choke and it fired right up!!! Sputtered a little from having an empty carb and away we go!!! Purrs like a kitten. Got it nice and hot and drained the oil and changed the filter. Re-torqued the cylinder heads, and now we are ready to roll. Just a bump of the starter and it is running.
Now to the pics...
Left Head Before: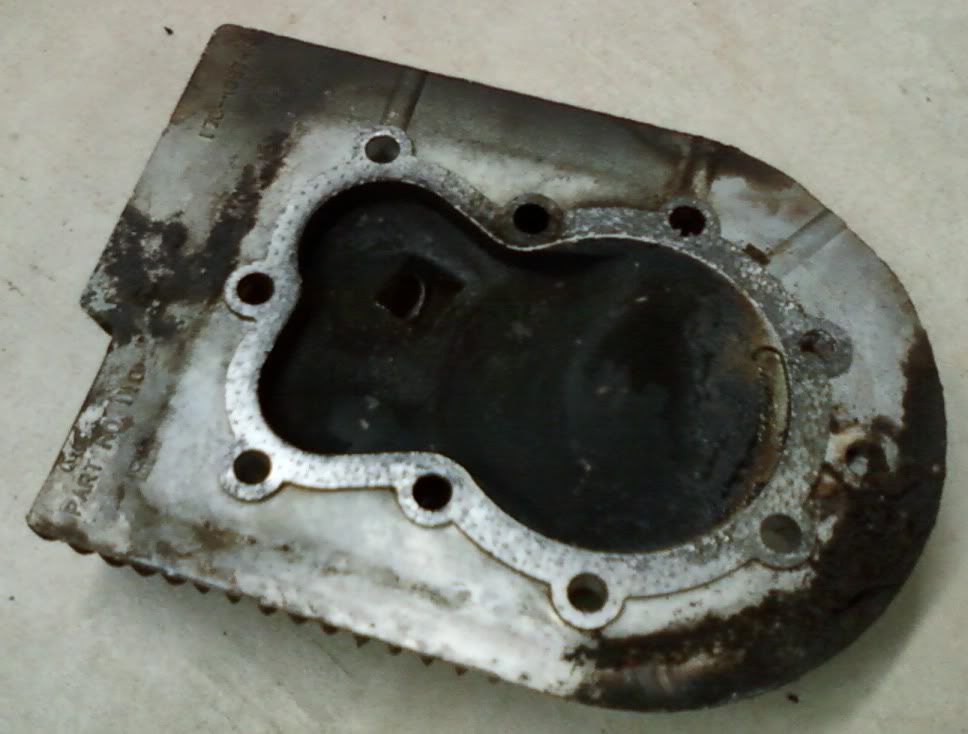 Left Head After: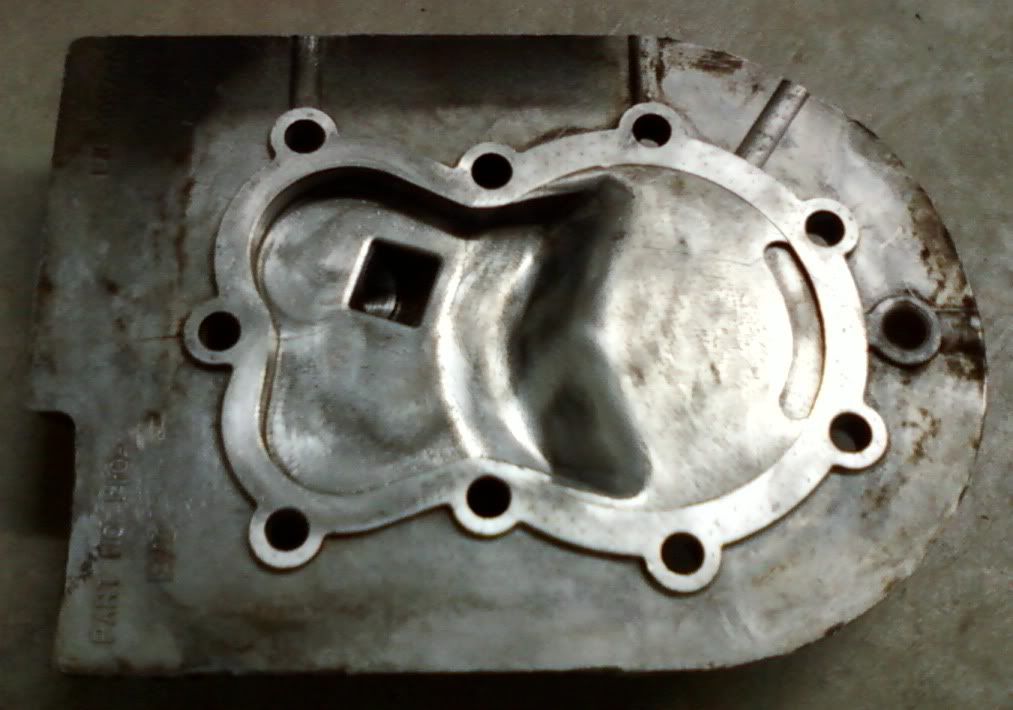 Right Head Before: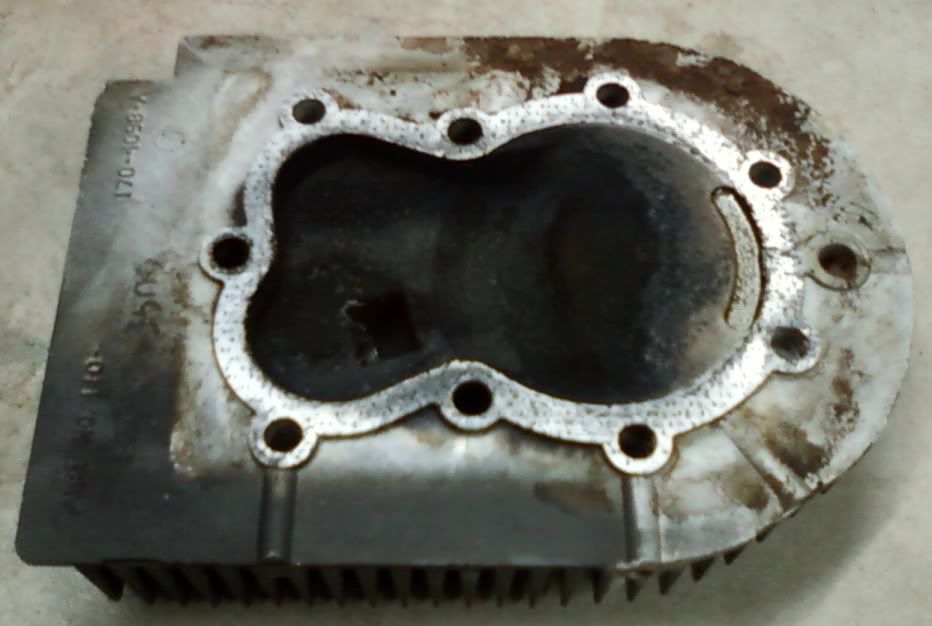 Right Head After:
Left Cyl Before: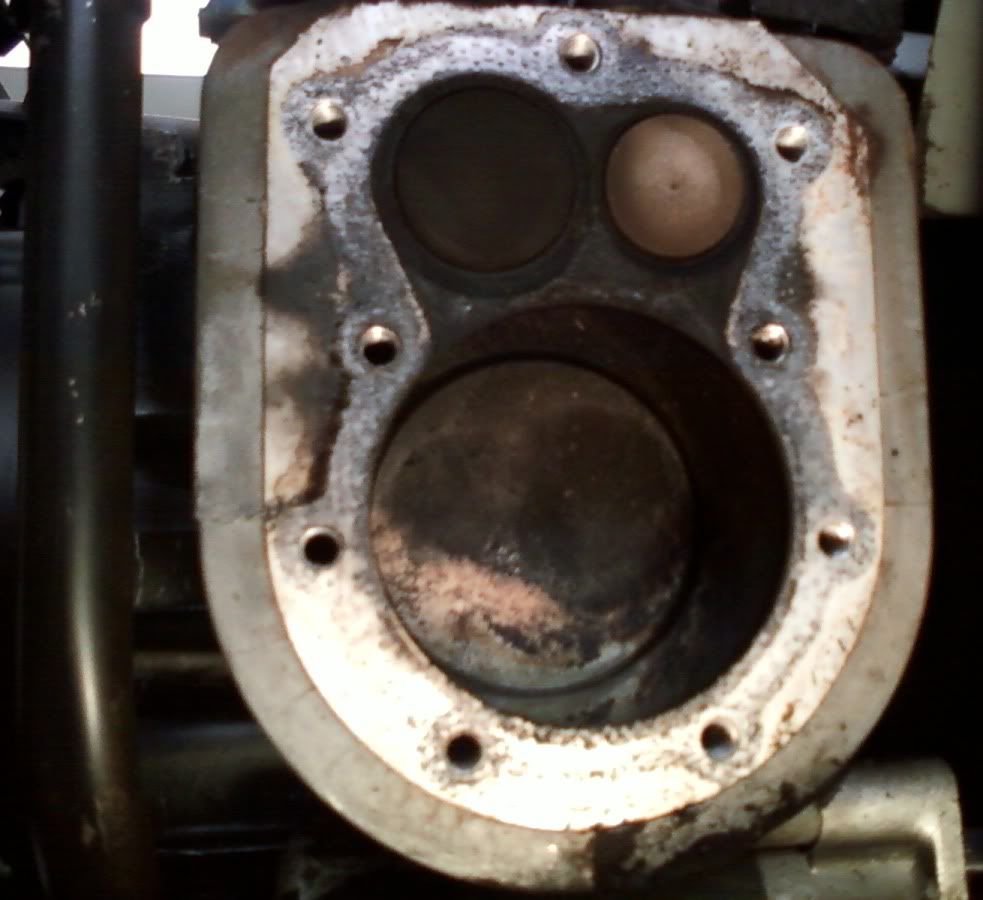 Left Cyl After: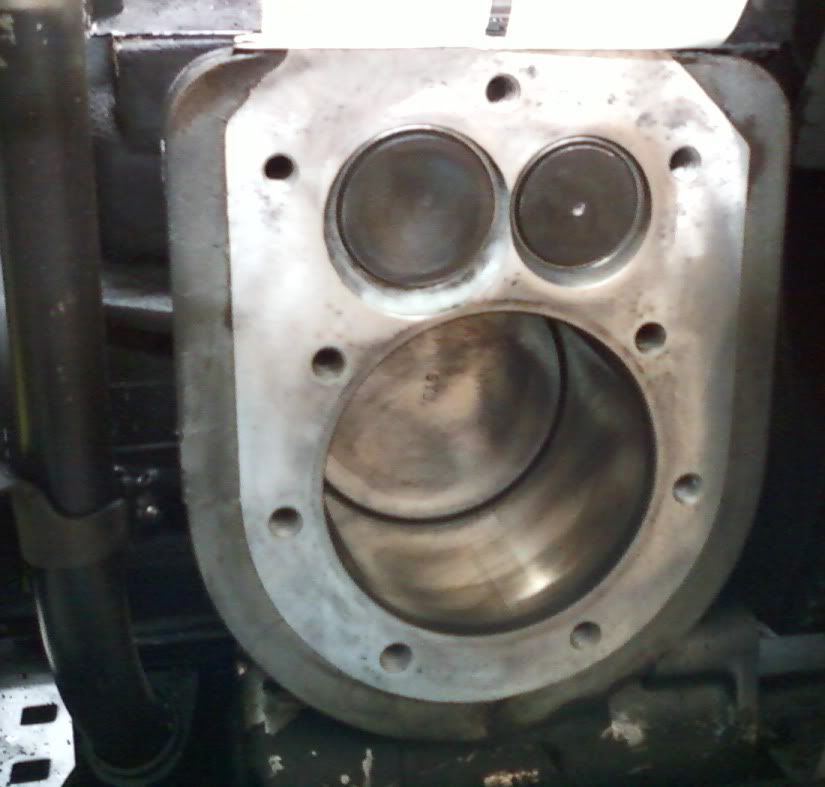 Right Cyl Before:
Right Cyl After:
Valve Train: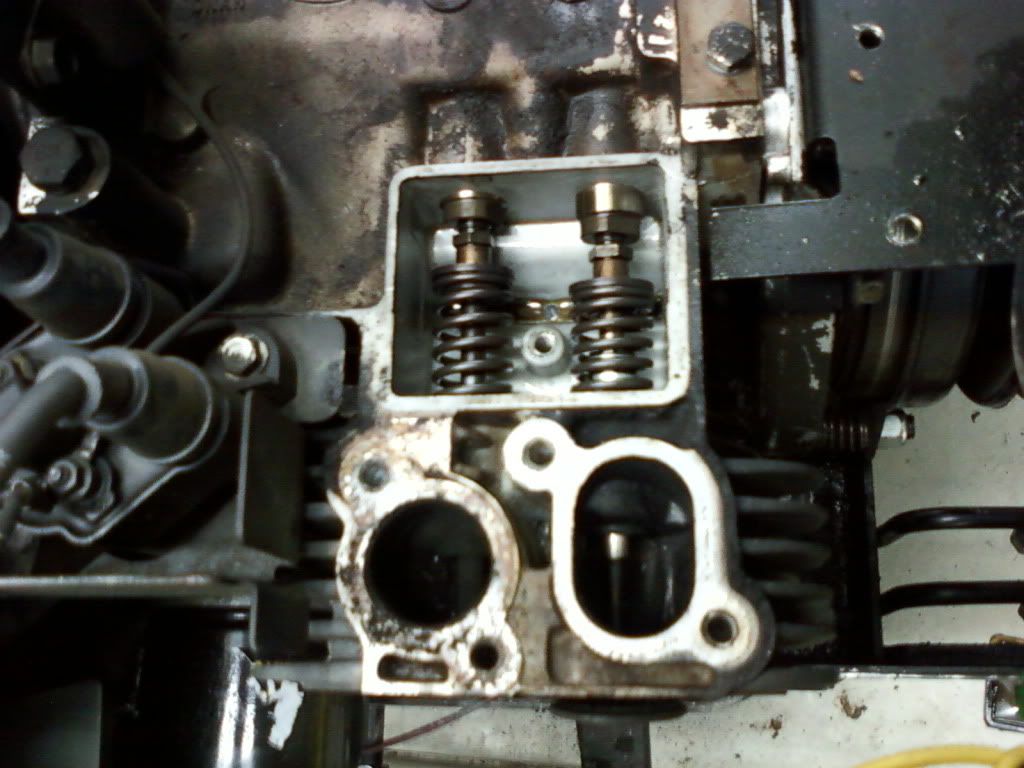 All Assembled: