Discussion Starter
·
#1
·
Todays project was installing a 12V power port to power my sprayer and a switch to toggle between my front aux lighting and the rear work light. I wanted to install a switch for the power port too so the sprayer can be started and stopped easily. I couldn't have done this install without all the advice I've gethered on this forum. Thanks guys.
For the power port I ran a wire from the battery, down the battery cable and under the front end over to the right side of the frame and then generally down the inside of the right side of the frame all the way to the back.
Here's the bracket for the port: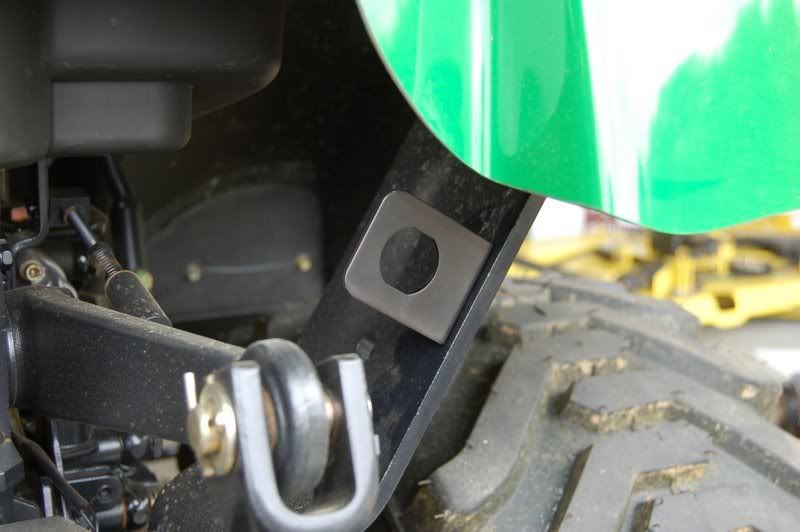 Port installed in bracket: the port is a Sealink Marine Grade 12V receptacle that also came with a plug. I like this unit. The plug seals the port when it's plugged in and you have to twist it to remove it so you don't have to worry about it vibrating out.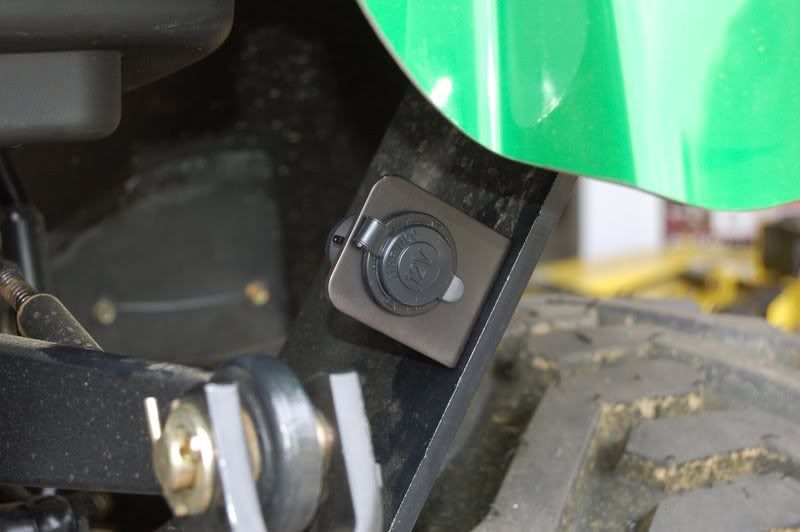 First I marked off the fender for the hole using the switch bracket as a template: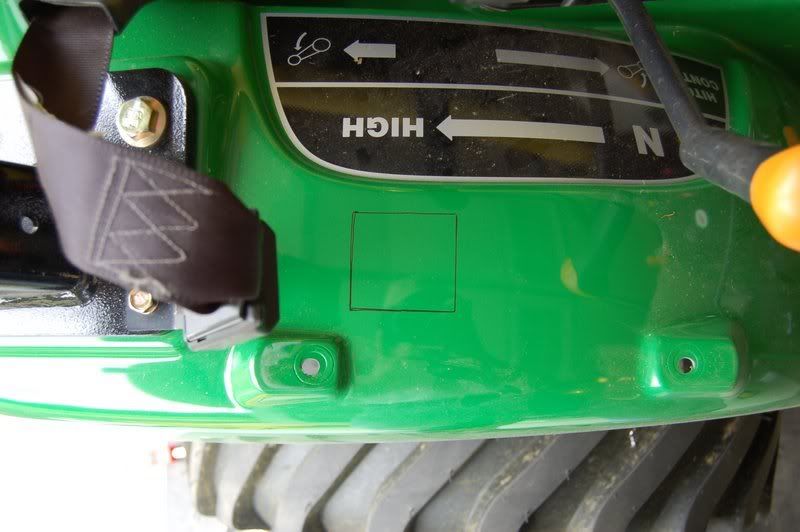 Then I drilled holes in the corners that were big enough to fit my jigsaw blade through.
After the hole was cut I fine tuned it with a file.
Installed the the switch bracket.
and the the switches...
after wiring the whole shooting match up...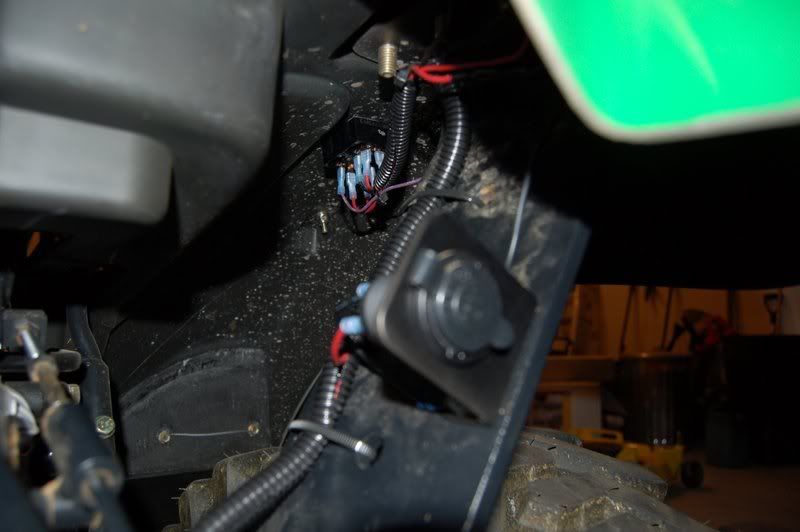 I had this: power port on & rear work light on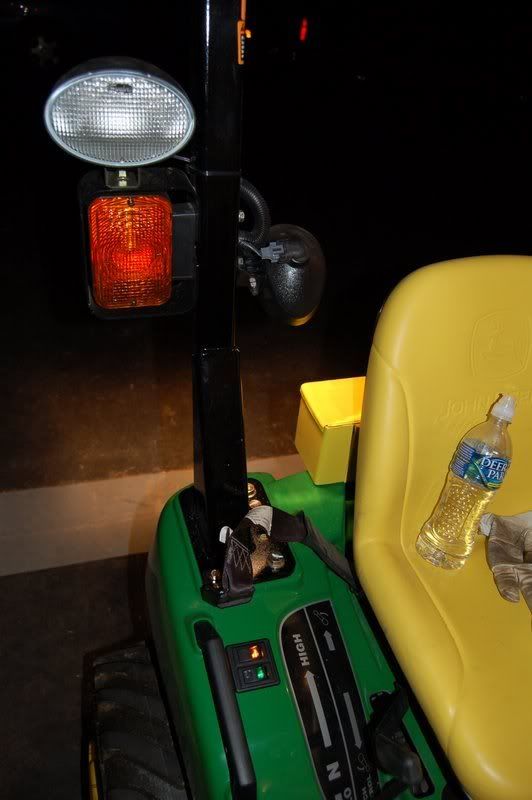 Power port on and front aux lights on
It would have been more intuitive to install the switches so that they toggle fore/aft instead of left/right, but I wanted to be able to expand the switch bank at a later date if required and putting the switch the other way would not have left me that option. Also, the switches are a little strange. Since they are illuminated switches, I would think that the light would come on on the down/on side of the switch, but they don't. As you may be able to see in the pic's, the light comes on on the up/off side of the switch. I experimented with the wiring and then called the company just to make sure I wasn't wiring them incorrectly and they confimed that this was the correct operation. Strange, but the switches are nice.