Discussion Starter
•
#1
•
Hi all,
This topic has come up for a number of owners, most generally the earliest 2210 models, but also newer models that the rockshaft control isn't adjusted properly. What can happen during heavy work at the upper limit, is that the internal rockshaft can contact the rockshaft cover and break the seal. This is what I posted in KVJohnDeere's post on giving Deere the ultimatum.
On 2210/2305 tractors where the 3PH rockshaft control isn't adjusted correctly (too much up travel), the ball of the internal rockshaft can contact the top link plate and break the seal. In some of the early tractors, JD sent out new plates, but now they just make sure the linkage is adjusted correctly (it should snap the lever into neutral before binding at the top), and then reseal the top link liberally with Loctite RTV Silicon Sealant (this isn't a pressure seal, and the factory has been known to be a bit skimpy with their sealant application).
cdhd asked for more information, so I decided to start a separate post.
Here is a pic of the rockshaft cover where you can see the galling of the rockshaft into the cover: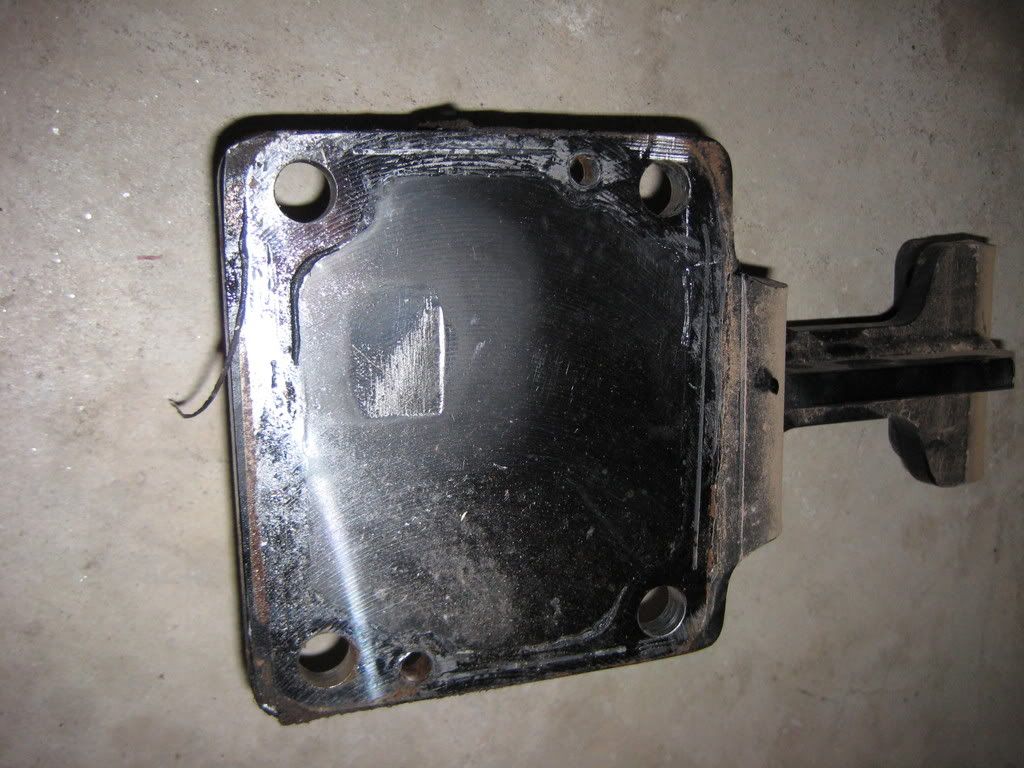 This happened because my rockshaft lift wasn't properly adjusted. It never showed up though for over 250 hrs, until I spent a day with a 7' Landpride rake on the back grading two lawns (the 7' rake was really too large for the 2210 and was set up for a skid steer, so the 2210 spent the day at or near the upper lift setting). Here is what I saw: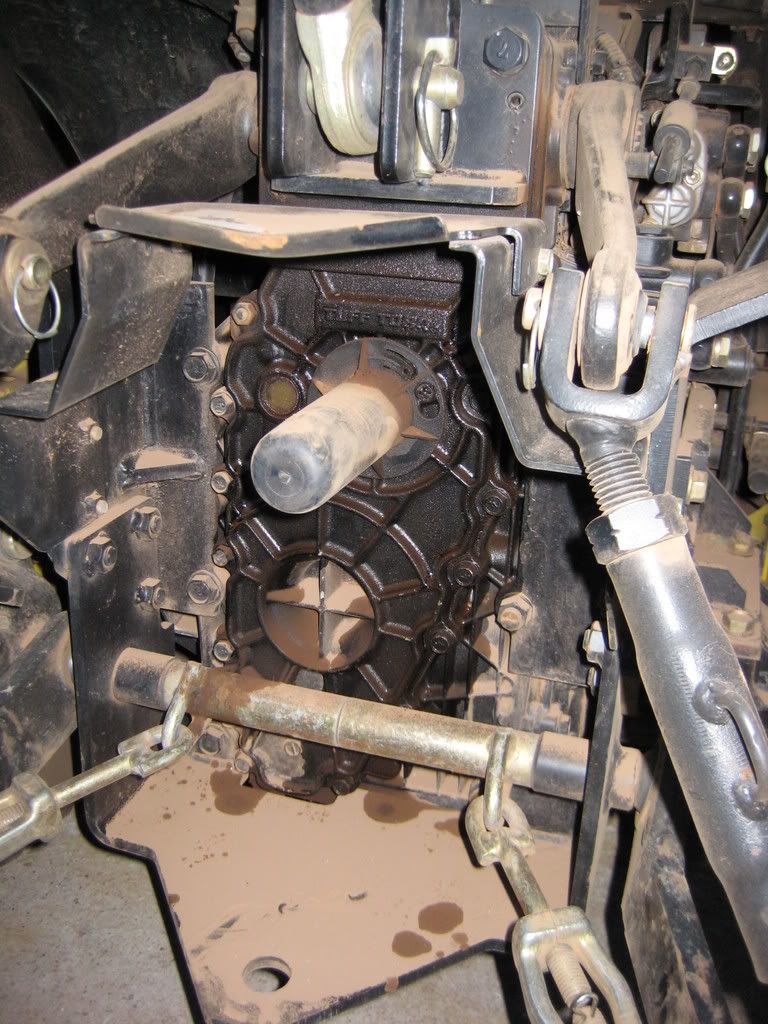 BTW, this looks much worse than it was due to the coating of dry topsoil. Anyway, I contacted my dealer and they said the fix was very easy. First, remove the cover, file down any of the galling that was raised up. Reseal cover with RTV sealant, and then adjust the rockshaft lift. To help you guys, here are two pages from Deere's Hydraulic Tests & Adjustments, and one page from the Power Train Final Drive Repair.