A few weeks ago I purchased a 22" tiller from a site member: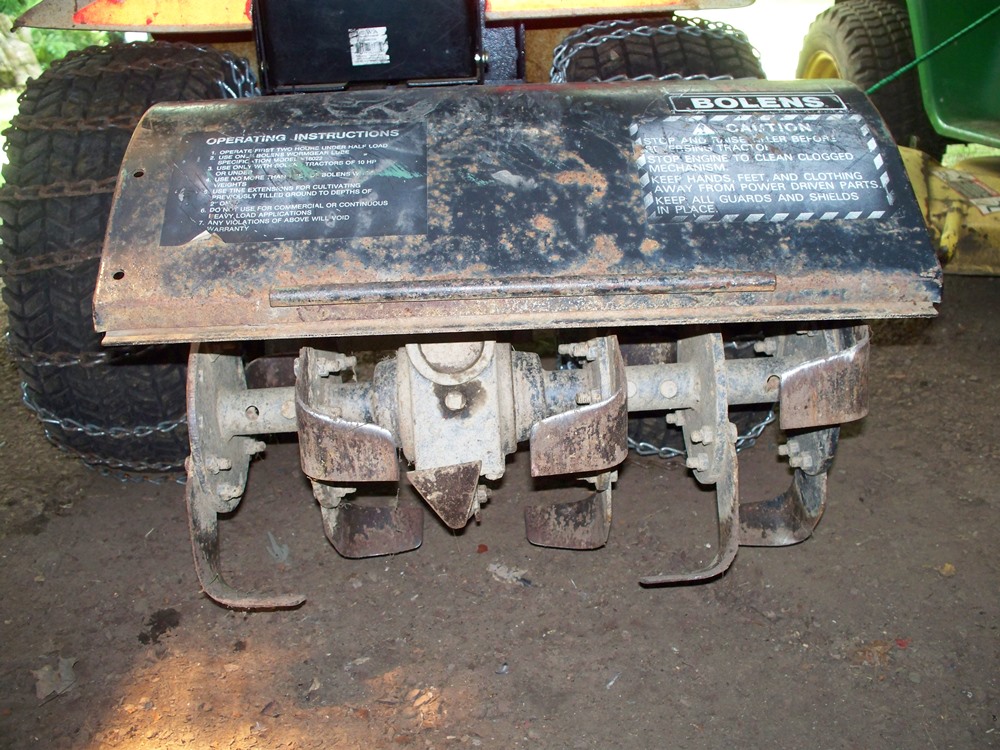 And I thought I would like to have the extension kit so that it goes the full width of the tractor. Well...don't cha know those things are non-existent on the resale/for sale on any tractor site. Then another member on here purchased the same model tiller but theirs had shot gears in the gearbox. He kept the mounting frame and made a sleeve hitch out of it and I got the tines assembly from him and made my own extension.
I heated up and banged out the extension from the right side. I could not get either tine hub to budge off the shaft so I just torched the pair of them off from the left side. I cut the hood at approximately 11 inches wide when measured from the left side.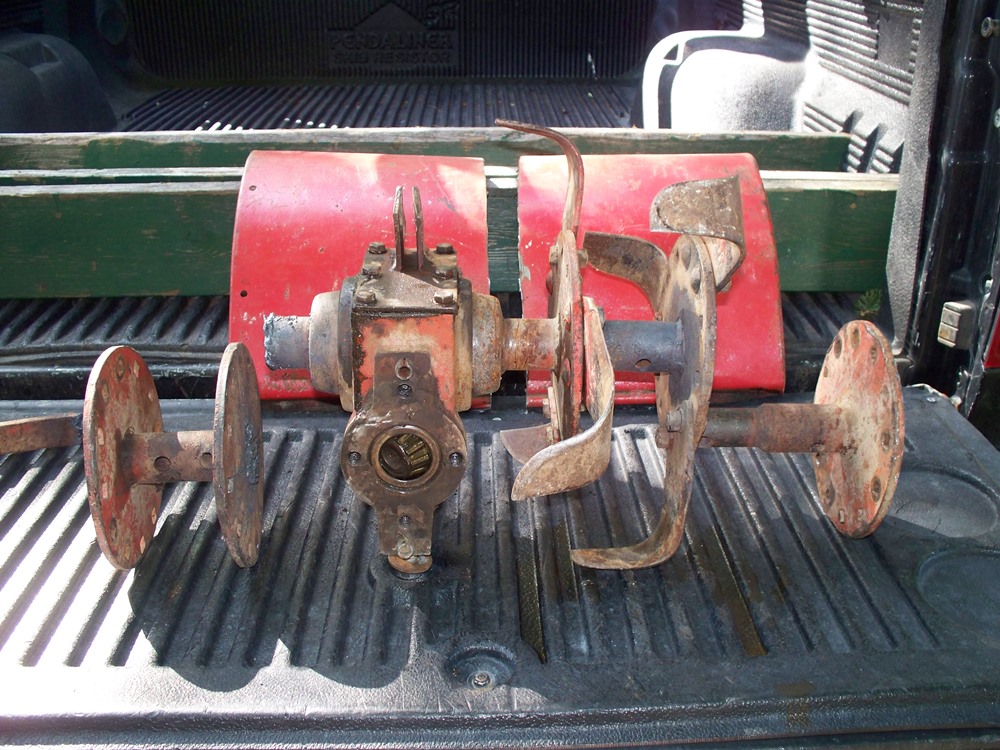 All that banging bent the hubs a little. I flipped the extension to the other side and also had to flip the hubs so that the cut side faced outwards in order to get the carriage bolt holes to line up correctly. I used three bolts to hold the hubs to the extension to the two hubs.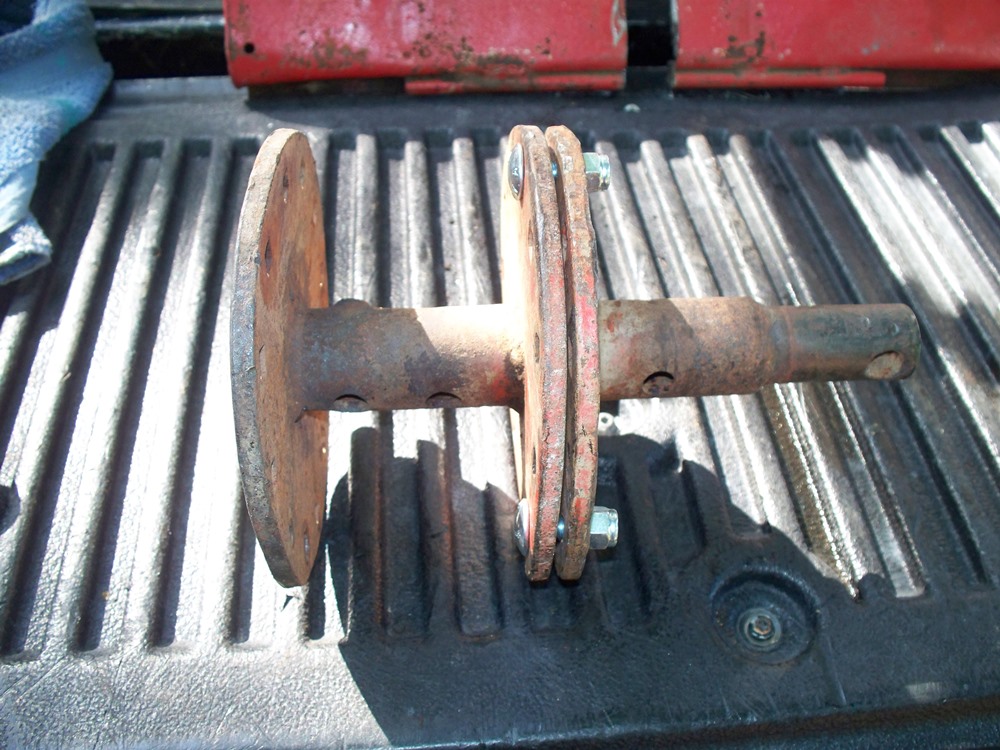 I lined up the holes and began hammering the extension onto the tiller.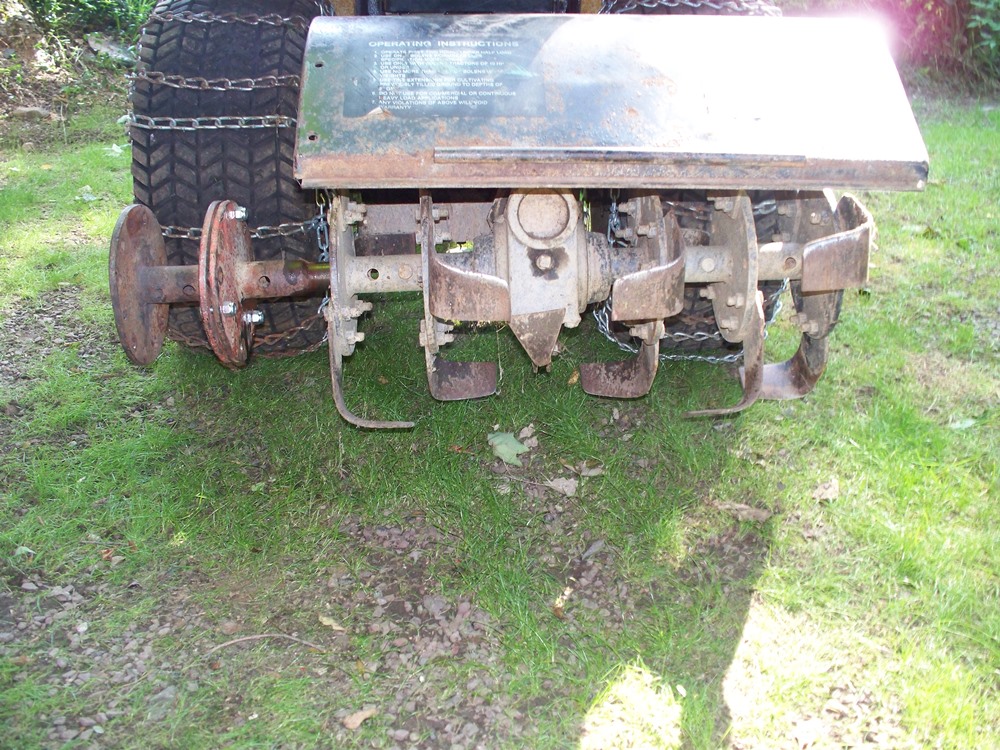 I couldn't find any clevis pins that would fit it so I just used a nut and bolt. I attached the old tines using new carriage bolts. They are a little worn but still have some useful life left in them. I may move them around and put some of the better ones on each hub and spread the worn ones across the whole width.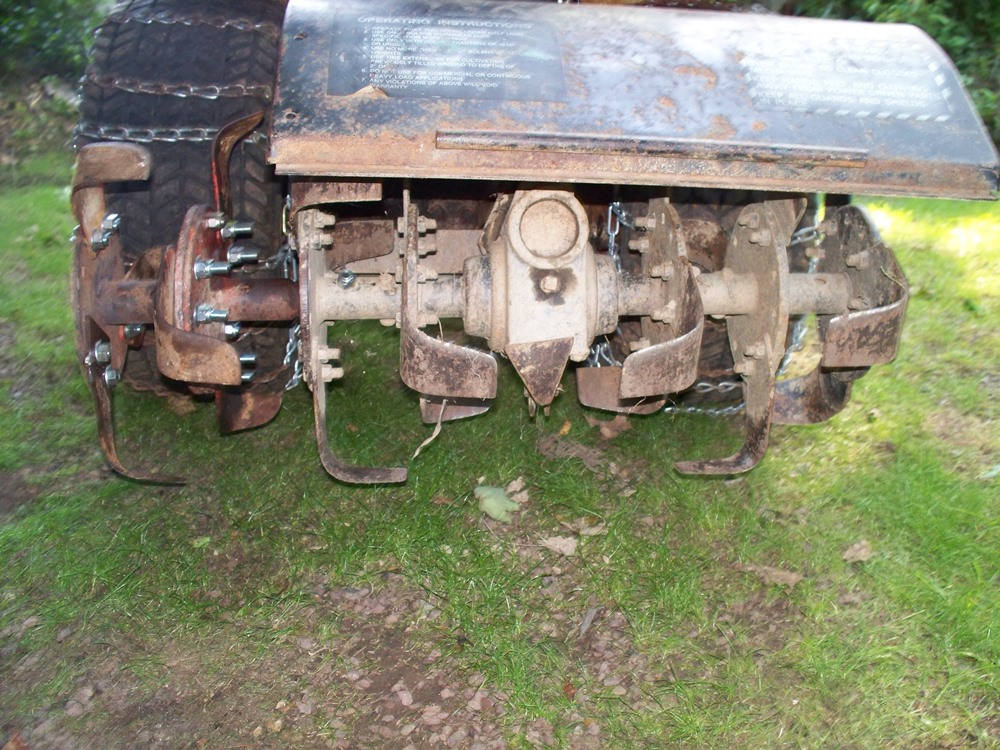 Here is the hood mocked up as it will sit but it still needs to be welded together.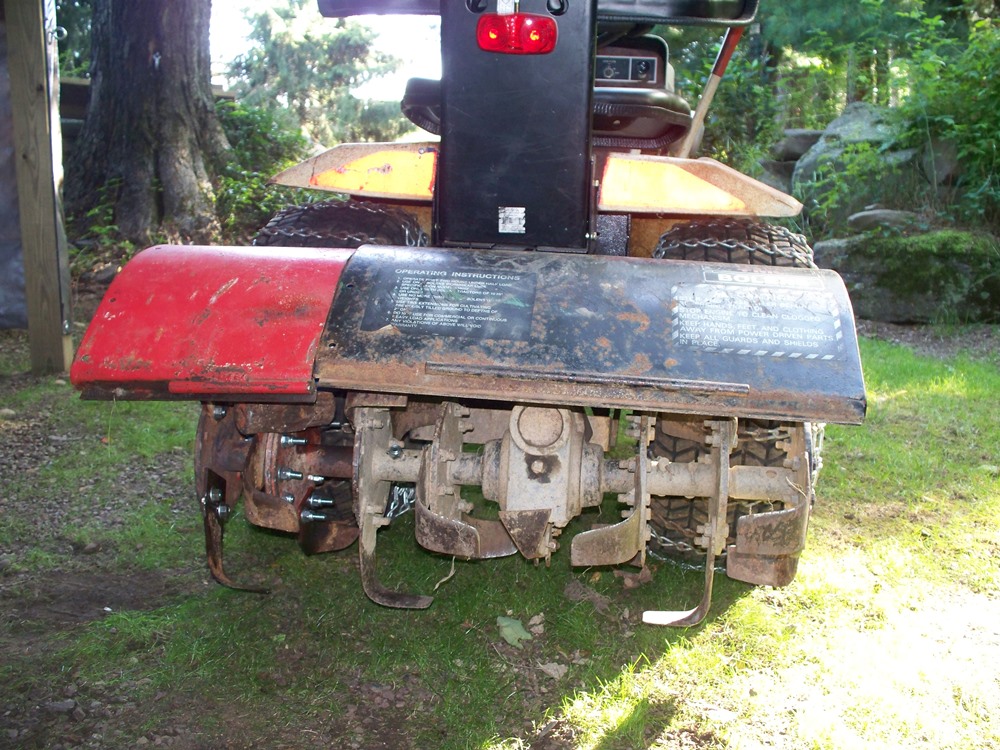 After I weld it up I'll give it a shot of paint. I haven't decided if I am going to fab up a leveling board or not. So for now this is my homemade tiller extension for my 22" tiller.