Thta's a mechanical PTO, correct? If so, you will need a good quality 1/8" allen wrench.
Here's the mechanical PTO that was on my K-301 in my 125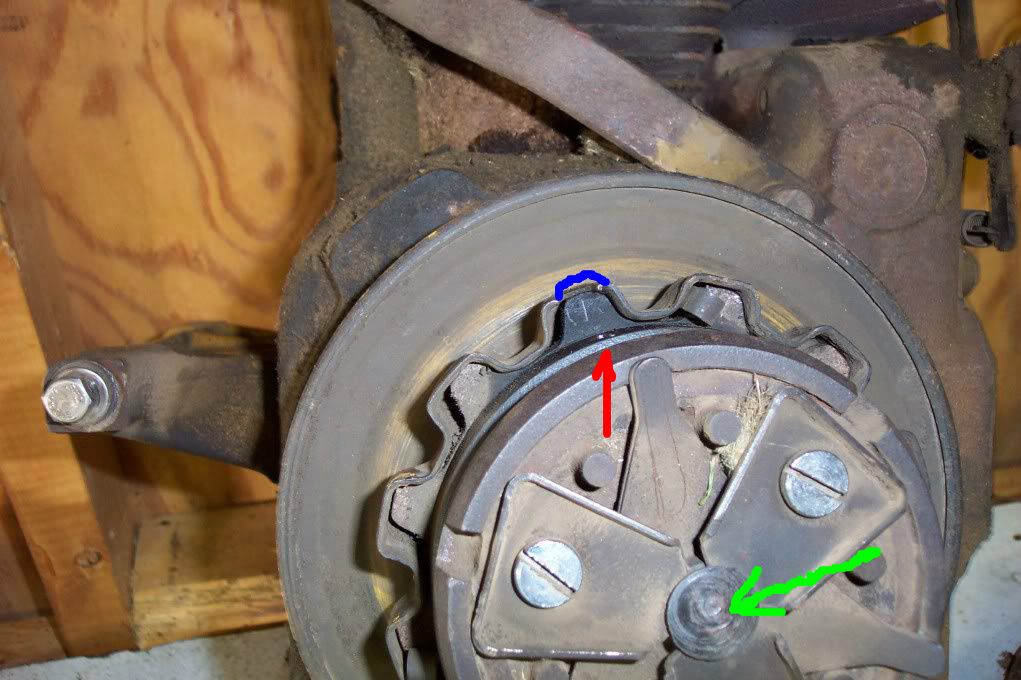 You will have to line up the hole with the set screws ( RED arrow ) with the cutouts ( BLUE outline ) to use the allen (hex ) wrench to remove them.
If you already have the engine out, simply bump the center button ( GREEN arrow) with a hammer while you turn it by hand to line up the hole and cut out.
I would clean out hose holes as well as possible. PB Blaster, KROIL, compressed air, something to get them clean. Put the allen wrench in and make sure it goes down in the set screw. Then loosen it ( " righty tighty --lefty loosy" ) . Remove that set screw.
There is ANOTHER set screw underneath.
Yes,
two
in each hole. Remove the other one. Repeat for the other two holes.
Now gently tap while working your way around to get it off the bearing it rides on. There will three anti rattle clips on the friction plate to catch too.
Once the PTO is off..
Now there is the bearing plius the eccentric collar to remove. In the picture you can see the hole in the collar, one the other side is a set screw and nut. Remove them.
Using a punch, tap that hole to loosen up eccentric collar. ( if it doesn't loosen one way, try the other way ). Once it's loose, pull the bearing straight off. That's a home made puller I made.
Jeff