Wiring Question 7016
---
I know this might be a long shot but I'm not having any luck trying to figure this out by myself. I shut my 7016 off to refill the fuel tank and when I went to restart it it would not start. I can get it started by jumping across the solenoid but when I turn the key on I get absolutely nothing. The key will shut the engine off (16hp. Briggs). I removed the battery and found these two wires not connected to anything looks like they might be related to the safety switches and all of these have been bypassed except the PTO. Could some one tell me where these two wires are to be connected or have some type of solution. I'm learning about these tractors step by step. Thank you for looking at my problem.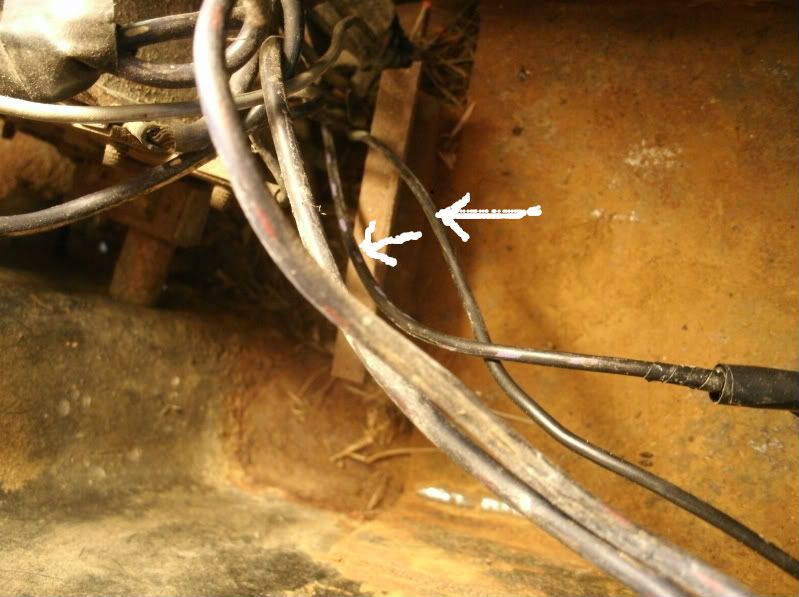 __________________
Allis Chalmers 190 XT
Minneapolis Moline U
Allis Chalmers WD
Massey Ferguson 20 FEL
Allis Chalmers C
Simplicity 12 RTH
Simplicity 4208 now a 4210 Regency
Simplicity 3008
Simplicity 738 Broadmoore
IH Cub Cadet 1200 Quiet Line
Simplicity 7016 "Yard Tug" +"Snow Pusher" + "Tiller"