New Holland- Skid Steer/Loader Amber Light Beacon Question
---
Hey all, I've got a New Holland LS170 skid steer/front end loader.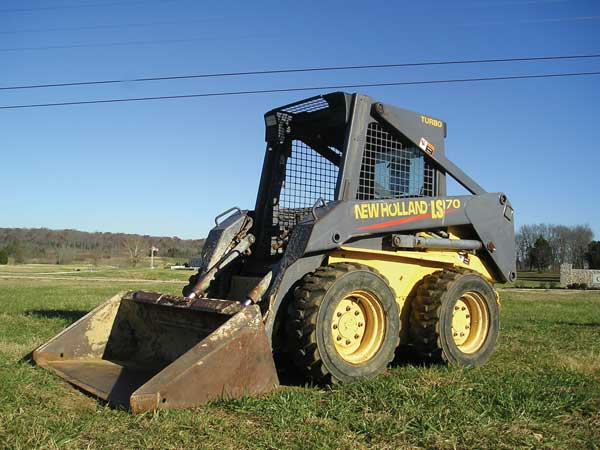 DC metro area is being slammed with snow(as we speak). Needless to say, I'll be on the loader for hours tomorrow. I'll be in and out of neighborhoods all day. When we bought this machine, we didn't opt for the amber light beacon. Since I've been moving a lot of snow over the past two months, I want more visibility when I'm out there.
I have an amber light beacon that I'd like to use. Has the cig lighter hook up. Unfortunately, I don't have the service manual or the operators manual and I haven't really milled over the electrical on the skid steer, except to replace a bulb every once on awhile.
Does anyone know how the light beacon is hooked up to these machines? I spent 20 minutes looking over the machine to see where it could be ran or routed, popped the roof panel out and also looked in areas where a hook up might be accessible and didn't see anything?
---
1963 IH McCormick Farmall Cub
1976 Toro Wheelhorse A-100

Completed Restorations (Thread Links Below)
1994 Cushman Police ATM
1971 Sears SS/14
1978 Sears GT/18
Currently Active Users Viewing This Thread: 1

(0 members and 1 guests)
Posting Rules

You may not post new threads

You may not post replies

You may not post attachments

You may not edit your posts

---

HTML code is Off

---